Plans for two major new office blocks at the Newcastle Science Central site have moved forward with the appointment of Ryder Architecture.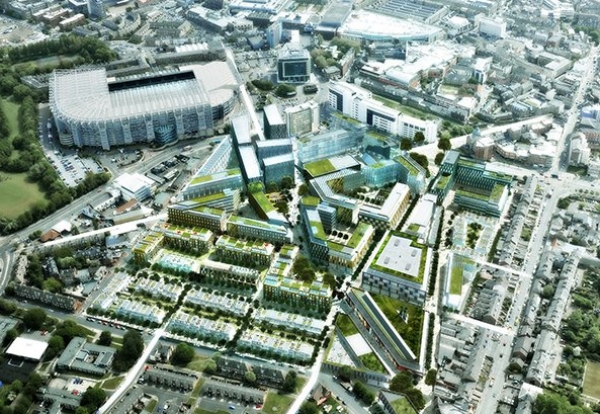 Ryder will now work up designs for the first 100,000 sq ft building which will be followed by a similar sized second block.
The office towers will form the gateway to the £350m Newcastle Science Central site which is being developed by Legal & General Capital, Newcastle City Council and Newcastle University.
Sir Robert McAlpine picked-up the latest job on the site for the £29m Learning and Teaching Centre project for the University which is due to start in September.
McAlpine also finished the flagship Core building on the site more than two years ago while Bowmer & Kirkand is constructing the Urban Sciences Building which is due for completion in September.
Newcastle Science Central is a 24-acre science and technology hub on the former brewery site, famed for brewing Newcastle Brown Ale.
The development is located in Newcastle's city centre and is set to create over 4,000 jobs, 500,000 sq ft of office space, and 450 new homes.
Laura Mason, Director of Direct Investments at Legal & General Capital, said: "Forming a significant next step in this major city centre regeneration project, the delivery of the Grade A office space will help to act as an important catalyst for further investment in Newcastle Science Central.
"With a proven track record in cutting edge, quality design, and experience working with the team on the laboratory facility, we feel confident that Ryder is the right firm to help us achieve our vision."
Developer Peel has unveiled plans for the next phase of its vast Liverpool Waters scheme, releasing a raft of new construction plots.
The firm said the eight new plots in the Central Docks area were attracting interest from investors and developers, with several groups visiting Liverpool to see the opportunities on offer first hand.
It has already signed up a developer for a residential scheme and expects more than £300m of construction work to be underway across the historic docklands site by the end of the year.
The Central Docks neighbourhood forms part of the £5bn scheme to transform 150 acres in the biggest regeneration project in the history of Liverpool.
Peel hopes the Central Docks neighbourhood will be built out with over 2,000,000 sq ft of mixed-use floorspace including 750,000 sq ft of offices and over 1,000 new waterfront apartments. 
Lindsey Ashworth, Director of Development of Liverpool Waters, said: "Liverpool Waters is a unique opportunity to invest in a world-famous waterfront and it's no surprise that this latest phase of the project has already generated interest from investors and developers."
Although the masterplan for Liverpool Waters was announced ten years ago, progress has so far concentrated on the Princes Dock neighbourhood, the new home of the Cruise Liner Terminal, with the bulk of effort going on behind the scenes to secure detailed planning permissions.
By the end of this year, the team at Liverpool Waters are expecting to see over £300m of construction work starting on site. 
Ian Pollitt, Assistant Project Director at Liverpool Waters, said: "Central Docks represents a watershed moment for Liverpool Waters.
"There has been an incredible amount of work done behind the scenes to get us to this point but thanks to the positive attitude of the people of Liverpool, Liverpool City Council and other partners we are now in a position to proceed with this next exciting phase of the project."
The Classic Barn Company
Our Background
Our family business specializes in crafted English oak framed buildings, our business has grown from a small acorn to a grand old oak tree by simply sticking to good business ethics. Our ethos is simple. To create beautifully detailed oak framed barns that become renowned for their superior quality. Support this with a service that is both transparent and efficient to ensure each client receives excellent overall value, enabling our good name to be passed on.
This ethos has won us numerous awards, appearances on TV and various publications.
Campaign
"The Best of British, facing Brexit". So Brexit is on its way and apparently we all have a challenge. No one knows what effects are on the horizon but one things for sure we all share a common denominator, we own one of the best brands on the planet – Great Britain ! So we've decided to play to our strengths by encouraging others to stop devoting time to Brexit 'what if's', ignore those who have a self-vested interest in forecasting about Brexit and instead start focusing on starting your own campaign by showcase your #BestOfBritish product, be proud and switch your mind set to being proactive. Lets show them what were made off !
We've kicked this off by launching our new video to the world – British Craftsmanship At It Best !
If, like us you feel inspired to support this campaign then go ahead and show others.
Retweet: https://twitter.com/OakFramedGarage/status/841624157473394688
Facebook: @oakframedgarages
Linkedin: https://www.linkedin.com/hp/update/6247390681543778304
Google +: https://plus.google.com/101378448103358399105/posts/JUKZYRbcBb6
Andrew Guppy
The Classic Barn Company
Bovis said that it has received proposals from Galliford Try and Redrow about a potential merger.
Both initial approaches have been rebuffed but Bovis is still talking to Galliford Try.
Bovis said: "The decision to reject the proposals was communicated to the two parties.
"Redrow subsequently indicated that it was not willing to improve the terms of its proposal and discussions were terminated. Discussions with Galliford Try are ongoing."
The company added: "In the meantime, the Board is making good progress with plans to recover and improve group profitability and enhance return on capital employed.
"The search for a new Chief Executive is also progressing well.
"The Board of Bovis remains committed to maximising returns to shareholders and will continue to consider all strategic alternatives."
Galliford Try's current offer values Bovis at £1,191m and would make Galliford Try the 52.25% majority shareholder in the merged group.
Under City takeover rules the firm now has until April 9 to make a firm offer for Bovis.
Redrow made a share and cash offer giving Bovis a 32.4% stake in any merged company.
Thousands of young people are being placed on "dead-end" classroom based construction courses which fail to equip them for a career in the industry.
The Unite union has discovered that the number of classroom based construction courses increased by 14% last year – totally dwarfing the number of apprentices beginning their training.
Unite is describing the courses as 'dead-end' because trainees are only usually able to achieve a technical qualification because they don't have access to on-site training.
The only qualification recognised in construction is the NVQ and this can't be achieved without substantial site experience.
An NVQ or equivalent qualification is necessary to acquire a Construction Sector Certification Scheme (CSCS) card required to work on sites.
In most cases people undertaking classroom training have no avenue to achieve an NVQ.
In 2015/16 a total of 192,500 people began a classroom based construction course, compared to 167,000 in 2014/15.
During the same 12 months just 21,460 people began a construction apprenticeship meaning 89% of people beginning a construction course are undertaking potentially 'dead-end' training.
Acting general secretary, Gail Cartmail, said: "For whatever reason we find ourselves in the terrible situation of increasingly offering young people a classroom construction course but also in effect denying them the chance to acquire the qualifications needed to enter the industry in a skilled role.
"Classroom based construction teaching has a vital role to play in the training of construction apprentices.
"What is urgently needed is a refocussing of resources to ensure that money is more effectively invested in boosting the number of genuine apprenticeships, so that a far higher number of young people can acquire the skills and qualifications to enter the industry.
"We need to build an effective alliance including: Unite, employers, FE colleges, apprentice providers and the government to boost apprenticeships and ensure young people are able to access meaningful courses.
"The record of small and medium sized businesses in training apprentices is far superior to that of the major contractors.
"If we are going to begin bridging the skills gap then the major players must undertake far more of the heavy lifting."
London Mayor Sadiq Khan has given the nod to Chelsea Football Club's plans for a £500m stadium on the site of their existing Stamford Bridge ground.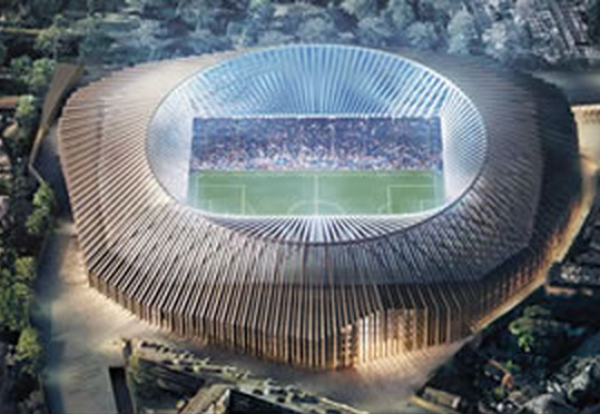 Plans for the new stadium will see Chelsea's match-day capacity increase from 41,600 to 60,000 and will include the construction of an elevated walkway over the nearby District Line, linking the stadium to Fulham Broadway station.
Chelsea will now begin looking for a contractor, with Multiplex, Mace and Sir Robert McAlpine tipped to be interested.
His decision today further builds on his support for London football, including his move to give the green light to a new stadium for AFC Wimbledon, which sees the 'Dons' set to return to their Plough Lane home nearly three decades after leaving it in 1991. 
Chelsea's proposal was approved unanimously by Hammersmith and Fulham Council's planning committee in January. 
The club's application also includes spending £12m in community activities, such as employment and skills training, as well as £3.75m towards affordable housing in the borough.
Khan, said: "London is one of the world's greatest sporting cities and I'm delighted that we will soon add Chelsea's new stadium to the already fantastic array of sporting arenas in the capital.
"Having taken a balanced view of the application, I'm satisfied this is a high-quality and spectacular design which will significantly increase capacity within the existing site, as well as ensuring fans can have easy access from nearby transport connections.
The new stadium has been designed by architects Herzog and de Meuron, which also designed the iconic Birds Nest Olympic stadium in Beijing and the widely acclaimed Allianz Arena in Munich.
Strong growth in UK construction workloads helped to take Carillion through the £5bn turnover barrier last year.
According to 2016 results published this morning total group revenue jumped 14% to £5.2bn in 2016, helped by the uplift in UK construction turnover from £1.2bn to £1.5bn.
Support services continues to be the main profit driver, although revenue growth at the division was more modest, up 7% to £2.71bn.
Underlying margins across the business came under pressure, falling from 5.3% to 4.9%, due to decreases for Public Private Partnership projects and Middle East construction services.
UK construction margins slipped from 3% to 2.7% – still an industry beating level for a major contractor.
The squeeze saw group pre-tax profits slide 5% to £147m.
Carillion Chairman, Philip Green, said "In 2016, Carillion's performance was led by revenue growth and an increased margin in support services, together with good cash flow.
"Given the size and quality of our order book and pipeline of contract opportunities, our customer-focused culture and integrated business model, we have a good platform from which to develop the business in 2017.
"We will accelerate the rebalancing of our business into markets and sectors where we can win high-quality contracts and achieve our targets for margin and cash flows, while actively managing the positions we have in challenging markets. 
"We will also begin reducing average net borrowing by stepping up our ongoing cost reduction programmes and our focus on managing working capital," he added."
Carillion saw a new orders and probable orders jump be around a third to £4.8bn.
Green said this was an encouraging given that the pace of contract awards in the UK slowed after the EU Referendum and that the prolonged low oil price continues to affect the pace of customers investment programmes in the Middle East.
He said that trading conditions in construction in the Middle East and in Canada, continue to be challenging.
In response Carillion plans to scale down its general construction activities in Canada to focus on more profitable private public partnerships projects.
In the Middle East, Carillion is now focused primarily on winning contracts with the support of UK Export Finance, helping to support margins, prompt payment times and good cash flow.
Nine construction tradesmen from Widnes and Liverpool have been sentenced for trying to steal £300,000 in an organised tax fraud.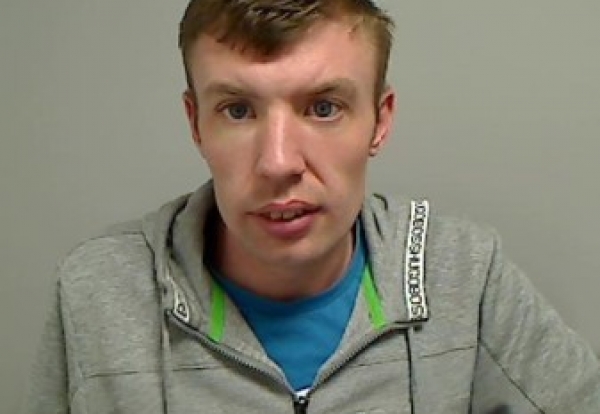 The men, who worked as subcontractors including painters, decorators, builders, and roofers, submitted false claims for tax repayments.
James Roberts, of Widnes, was at the centre of the conspiracy, which was uncovered by HM Revenue and Customs (HMRC) investigators.
He was found to have made multiple fraudulent amendments to his own tax returns and allowed his bank account to be used by other members of the gang.
Roberts' partner, Natasha Sinnott, 22, of Bootle, helped the fraudsters by allowing the stolen taxes to be laundered through her bank account.
The fraud was uncovered by the Income Tax Self-Assessment Repayments Taskforce which targets individuals who submit false Income Tax Self Assessment claims.
The false claims were made under the Construction Industry Scheme (CIS).
HMRC withheld the majority of the tax repayments when suspicious activity was detected and will now look to recover any remaining stolen tax using civil and criminal proceedings.
Those sentenced at Liverpool Crown Court this week were:
– James Lee Roberts, 27, of Widnes, jailed for three years.
– Steven Peter Jones, 28, of Widnes – eight months jail suspended for two years.
– Stephen Edwards, 32, of Widnes – 10 months jail suspended for two years.
– Patrick Molyneux, 31, of Maghull – 11 months jail suspended for two years.
– Kieran Rigby, 28, of Widnes – eight months jail suspended for two years.
– Stephen Yemm, 34, of Widnes – nine months jail suspended for two years.
– Gregg Carter, 26, of Widnes – four months jail suspended for two years.
– Ashley Hughes, 26, of Widnes – 11 months jail suspended for two years.
– Scott Keegan, 27, of Widnes – five months jail suspended for two years.
– Natasha Sinnott, 22 of Bootle, sentenced to four months jail suspended for 12 months for money laundering on behalf of others in the fraud.
Two other men are due to be sentenced next week – James Rutherford, 31, of Kirkby, and Vincent Mccluskie, 45, of Seaforth.
The chairman of the Environment, Food & Rural Affairs Select Committee, Neil Parish MP, has been on a fact-finding mission to a damage restoration depot in his own constituency.
Mr Parish was shown Richfords Fire & Flood's facility at Cullompton on 17th February 2017 where he saw the equipment used to dry out buildings after an escape of water or flooding. The EFRA chair was also shown a training mock-up of a stud-wall which had been rigged up for injection drying and remote monitoring.
After his tour, the Tiverton & Honiton MP said:
"I applaud the work of Richfords in allowing people back into their homes much more quickly and then, in the future, increase the resilience of that property. That's great news because people don't want to be out of their homes for a very long time. I chair the EFRA select committee and we recently published a report on floods and flooding. The report stressed how important it is to improve properties if they have flooded and make them more resilient afterwards.
I'm very interested in Richfords' work because it will put in very good stead some future programmes. There is a lot that the Government and local authorities can learn through the planning process and the building control process as well. It is up to Government and local authorities to work with companies like Richfords so we can make life easier for people, get a better construction and better building in the first place so that hopefully, if it floods or has a fire, then it is more resilient."
Among the other topics discussed was the new British Standard for Damage Management (BS12999) and the importance of getting this embedded in industry across the country.
Richfords' Business Development Director, Michael Cooper, said:
"It is important that we make our knowledge available to politicians who are shaping future policies because the buildings being constructed now will have an impact on how we deal with the potential increase in flooding events in the future. We want to make getting people's lives back as fast and effective as possible. However, we need to know that the housing being built can be restored. Our fear is that some of the new stock is NOT resilient. This fear is based on recent experience of dealing with a water damage incidents in new timber-frame homes."
Richfords Fire & Flood's campaign to educate includes more meetings with politicians in the coming months and a series of CPD sessions for constructors and architects across the south west.
Images and Video from the visit.
February 22nd, 2017
Comments off
A planning application is set to be submitted for a new 48 storey tower on Old Hall Street in Liverpool which could become the city's tallest building.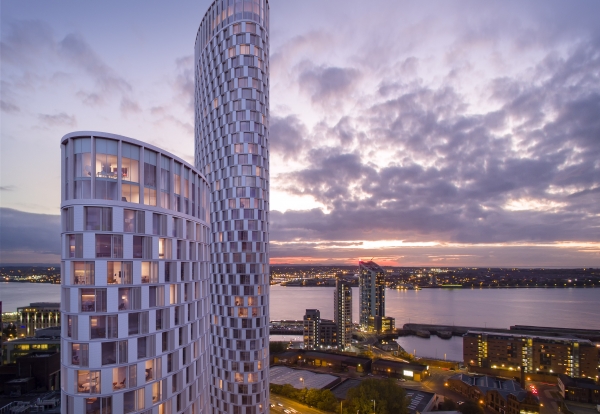 Plans for the  Ovatus 2 tower have been put forward by a joint venture between Prospect Capital and Wilcocks & Wilcocks.
It will sit next to the 27-storey Ovatus 1 tower which was submitted for planning last December with a target construction start date of April 2017 for the £37m contract.
The adjacent plot of Ovatus 2 currently houses a Shop Direct data centre. Developers will have to wait until 2018 for the building to become vacant before any building work starts.
Ovatus 2 has been designed by Hodder+Partners and comprises a total of 530 apartments reaching eight storeys higher than West Tower – the city's current tallest building.
Partners Martin Wilcocks, of Wilcocks & Wilcocks, and Craig Blackwell, of Prospect Capital, have worked together for a number of years on development projects throughout Liverpool's business district.
The pair acquired 122 Old Hall Street and adjacent land last April for £3.25m.
The Ovatus 1 and 2 project is already fully funded and the first tower has secured enough pre-sales to ensure that it will be fully occupied on completion.
Wilcocks said: "This is a highly visible, landmark location that stands at the gateway to Liverpool's World Heritage site.
"We're working with a strong team that we know will deliver the build in a way that does justice to its potential.
"Hoder+Partners, Indigo Planning, WSP and PlanIt are already doing fantastic jobs at the planning stage and we look forward to working closely with them all to bring the planned addition to the waterfront skyline into reality."
Blackwell said: "Following on from our Ovatus 1 application at the same site in Liverpool we feel that Ovatus 2 not only compliments the original tower but also makes a big statement as to where the market in Liverpool is now moving.
"We will be working with exactly the same team on both towers and are excited to be part of what will be the tallest building in Liverpool."