Is your home energy efficient? That's a question most people don't know the answer to, yet keeping an eye on your energy efficiency is a useful – and surprisingly easy – thing to do during winter.
By taking our advice, you could save substantially on your winter bills – a chance that most people would jump at, especially since Christmas is fast approaching.  Read on and follow our tips to perform your own energy checks and hopefully find a few ways to keep your home warm and your bank account happy this winter.
Check insulation…
This one is a must for keeping your home hot and your bills…not.  Heat loss through your roof and through the walls could mount up significantly if your level of insulation is below the recommended amount for your property.
While insulation is indeed an expense, it is a worthwhile expense in the long run, as the savings build up in just a year or two. It could also be worth you looking into your roofing material while you're checking the insulation.  A roofing company in Yorkshire can help with this.
Lighting…
On average, lighting accounts for about 10% of your energy bill. Given this figure, you should definitely consider looking at your light bulbs. To save energy, it's worth thinking about replacing standard bulbs with more energy-efficient bulbs, such as light-emitting diodes (LEDs), as they can drastically reduce your energy use.
Heating controls…
Inspect your heating and cooling equipment at least once a year to keep a sufficient check on your energy efficiency. You should think about replacing any equipment that is 15 years old or more.
Like with the insulation tip, a new unit would be an expense of sorts – but, given the money you'll save in the time after the purchase due to the natural efficiency of a new boiler, it seems more appropriate to call the expense an investment.
Check your electricals…
This one is incredibly useful for energy efficiency.  Often easy to ignore thanks to the convenience of leaving appliances on standby, it really is worth switching things off and unplugging them when they are not in use.  Consider unplugging the item entirely, as this will prevent phantom loads, or change the settings on your device to allow for a more economical performance.
Call in a professional…
After you've completed your DIY auditing, think about calling in a professional. While the tips we've mentioned here will go a long way towards gaining you substantial improvement on your energy efficiency, it is also useful to call in someone who has a sharp eye for detail of this kind and could really save you money and energy.
Don't let this discourage you from doing your own checks, though. Your DIY auditing can, in fact, help the professional give a more in-depth assessment of the efficiency of energy in your home.
For more information and tips on performing your own energy efficiency checks this winter, have a look at this useful page on the website of housing charity Shelter.
Mental Health In Construction
Over 1,400 construction workers committed suicide between 2011 – 2015.
Construction trades have the highest number of suicides of any profession.
Risk of suicide for those working in building and construction trades is 1.6 times higher than the national average.
More than a quarter of construction employees have considered taking their own life.
Workers admit to suffering in silence.
Many within the industry suffer in silence due to cultural expectations.
Many workers feel forced to "deal with it," not seeking out the help they need, and symptoms get worse.
The stats surrounding mental health in the construction industry are so shocking that we thought it was important that we highlighted the issue.
The construction industry has the highest number of suicides of any profession with 1,400 workers taking their own lives over the course of only four years. One in seven workers knows a colleague who has taken their own life and many more workers have considered it. The risk of suicide for those working in the industry is 1.6 times higher than the national average, but what is the cause of this and what can be done to reduce these horrific figures?
Suffering In Silence
One big factor that jumps out of the many surveys that have been conducted around this topic is the fact that many workers have admitted to suffering in silence due to cultural expectations. They feel like they cannot talk about their troubles and that, if they did want to speak to someone about it, that there is simply nowhere to do so.
Normally if you are struggling at work you turn to your employer for help. However, in this industry, it doesn't seem to be the case with workers stating that they would not turn to their employer due to "fear and stigma" of the subject and that as many as 1 in 5 say they felt their job would be at risk if they did so. It seems to be so bad that 90% of workers who've considered suicide or know a colleague who has committed suicide, do not turn to their employer for support. As a result, many workers feel forced to "deal with it," not seeking out the help they need, and symptoms get worse.
It's Not Just The Guys That Are Struggling
Women are finding it equally tough to cope with mental health issues too. 45% of women workers said their mental health was average to poor at present, with 43% saying they had experienced reduced productivity and 75% had experienced loss of sleep too.
So, How To Help Workers?
After compiling the responses from the multiple surveys on mental health in the construction industry, it's clear that there are three main areas that need to be improved. The first is to have staff training to recognise early signs of mental health, as 73% of respondents felt their employers lacked this skill. Second is to raise awareness of mental health in the construction industry. A massive 83% of workers agree that there isn't enough out there at the moment. This will also decrease the stigma of mental health. And finally, there need to be more outlets to enable workers to talk about their struggles. Two-thirds of workers believe this would help with another 43% asking for one of those outlets to be an anonymous helpline.
If you are struggling with a mental health issue there are many ways you can find help. Your GP will be able to make an initial diagnosis and point you in the right direction for further treatment. There are charities and third-party organisations that offer free help and listening services such as the Samaritans and SANEline. However, if you are more open about talking about how you are feeling, always talk to friends & family as they will know you better than anyone. Another route could be co-workers or your employer as they'll be able to relate work-wise with your issues. Whichever options you choose, the first step is to just talk about it.
Award-winning UK construction, refurbishment and fit out contractor, Gilbert-Ash, completed the redevelopment of Arnold House in the fast-growing 'Tech-City' area of London. The former warehouse now contains a 75,000 sq.ft. stand-out office and retail space.
The £15m project included a three-story extension reflecting the design of the existing building. It combined its current industrial impression with a high standard modern workplace environment to cater for the thriving technology and media businesses in South Shoreditch.
Working closely with Buckley Gray Yeoman architects, the team at Gilbert-Ash transformed the seven-story building to reveal collaborative open-plan spaces with exposed concrete columns and efficient floor plates. High-ceilings and significant natural light adds to the development to create a contemporary environment.
The ground floor, encompassing retail outlets and a spacious reception area, includes a curtain wall glazing exterior and black steel cladding panels for the signage zone. The façade also incorporates brick cladding and brick slip panels over new external walls. An inverted roof with decking has created terrace spaces, with tenants able to enjoy views of the Shoreditch streetscape.
Gerard Mullan, Gilbert-Ash Project Manager, commented, "The final internal and external Arnold House refurbishment works well in the surrounding modern Tech-City environment. The contemporary space has been carefully constructed to keep the industrial style of the building but with additional features you would expect in a productive, collaborative space. From the ground floor to the roof terrace and landscaped courtyard, we aimed to create a space that would meet the needs of today's modern, flexible workforce. The building includes office space with retail units on the ground floor in a fantastic location, right in the heart of Tech City."
Located on the corner of Great Eastern Street and Holywell Lane, the new development is a BREAMM Very Good building with a WiredScore Gold certification. The building was completed and handed over on the 10th August.
Highly detailed design, advanced logistical planning and development goes into every Gilbert-Ash project, with the team skilled in delivering the finest quality projects in the UK and globally.
For more information on Gilbert-Ash visit www.gilbert-ash.com
CIM announces the Construction Marketing Awards
to celebrate industry's finest
Shortlist announced with 23 awards up for grabs
Previous winners include Armitage Shanks, Kier Group and Howarth Timber
Tickets available now for awards ceremony and gala dinner
Organised by the Chartered Institute of Marketing's (CIM) Construction Group, the Construction Marketing Awards are the most sought-after accolade in the industry's marketing calendar.
Celebrating creativity, innovation and effectiveness in marketing across the construction industry, the awards shine a spotlight on excellence at a business and individual level.
With a record number of entries for 2018, Mike Lomax, chair of the CIM construction group, said: "The construction sector is renowned for its innovation and creativity and when it comes to marketing, the awards confirm that the industry recognises and celebrates the insight, creativity and impact of marketers in construction. This year we've received the highest level of entries which reflect the very best in construction marketing talent and are a fantastic way to raise awareness of the originality across the industry."
The year's awards feature 23 award categories including best use of content marketing, best low, medium and high budget campaign and marketing team of the year. New for this year is the best distributor marketing campaign and small agency of the year.
A competition for the best promotional giveaway is also being held and marketers are encouraged to submit their branded products for the light-hearted contest, which last year was won by JCB. Items must be received by 26 November.
Mike added: "Judged by some of the leading figures from brands such as Tarmac Cement, BMI group, MRA marketing from across construction and marketing, the Construction Marketing Awards set the benchmark for marketing success in the construction sector.
"We look forward to celebrating with guests at the annual awards ceremony and honouring marketing excellence across the built environment."
The Construction Marketing Awards Gala Dinner takes place on Thursday 29th November at Hilton London Bankside, 2-8 Great Suffolk Street, London. Tickets can be booked individually or in tables of 10 and 12.
Visit www.cmawards.co.uk to book tickets, view the shortlist and for details of the promotional giveaway competition.
New advice available for site staff and managers to download
The Survey Association (TSA) is sharing its latest anti-theft Briefing Note with the wider construction and engineering industry in a bid to deter opportunistic crime and aid the recovery of stolen equipment. ­­­
A new document, endorsed by crime prevention experts, SmartWater contains information to help companies review their security, with advice on safeguarding high value survey instruments routinely targeted by thieves.
The free to download Briefing Note, includes strategies to protect equipment from theft whilst onsite and when transported in a vehicle.
In addition, and also free to download, is a checklist for employees that could be shared on staff noticed boards. If a theft occurs, personal safety and obtaining good evidence should be the main considerations.
Both documents and others on a range of technical topics can be downloaded at https://www.tsa-uk.org.uk/downloads/
A three-year agreement between TSA and SmartWater, sponsored by the leading manufacturers, is the first, co-ordinated response to thieves that persistently target surveyors.
Information submitted through SmartWater's Intelligence Portal is shared with the police to identify crime hotspots, emerging crime trends and possible links to current investigations.
TSA manager Rachel Tyrrell said, "Theft of equipment is not limited to the surveying profession which is why we are sharing our crime prevention advice with the wider industry.
"TSA Members, non-Member companies, and those in the wider construction and engineering industry, can download our documents and report incidents of theft through the Intelligence Portal to ensure the whole picture is captured."
To submit information on equipment theft email TSA office@tsa-uk.org.uk
Are you having problems with water dripping from the ceiling after every rain shower? If you are, then there is something wrong with the roof. Well, not "something," since it's most likely that you are either missing the flashings or they are severely damaged so they do not perform their main function. In case you are wondering what flashings are exactly, they are a form of isolation that ensures your roof does not leak. It is mostly installed on its edges and more importantly, around any openings in the roof, such as the chimney, skylight or the ventilation pipe. Basically, flashings prevent the water from seeping through the smallest of holes that might exist in your roof structure. If you thought that you need not read on, you were wrong, as flashings are much more complex than this. They serve other purposes and can come in a number of shapes and functions.
Directing water to the gutter
Despite its primary role, flashings can have an additional function on roofs with two or more slopes. Since they are installed at the seams of the roof, they intersect to form a provisional drain that can direct water downwards into the gutter. This is really useful because it does away with the need of installing additional gutters for larger houses and the ones with zig-zag roofs and gables.
Chimney flashing
The oldest and the most common type of flashing is the chimney flashing. It is at the same time the most intricate kind of flashing in terms of the shape. It is flat at the place where the chimney protrudes from the roof structure. Then it is diagonal, or step flashing as it is called, along the steep edges of the chimney and the roof and finally there is saddle flashing at the very top. Because the angles are hard to cover, the flashing on the chimney is let into the mortar in order for it to stick better. This way, rainwater simply has nowhere else to go but down the roof and into the horizontal gutter.
Skylights
For some reason, people who have slated roofs in their homes always opt to install skylight no matter the cost. The aesthetic appeal is undisputable, but they do not think that such a window set at an angle is at the mercy of the elements. Were it not for skylight flashing, the highest room in the house would turn into a pool. Most skylights come with integrated flashing, but their curves are flashed additionally just in order to be safe. The method of this particular flashing is similar to the one used for chimneys.

Lead flashing
The material used for flashing is mostly lead, but nowadays there is also flashing made from plastic, rubber, and zinc. However, there is a good reason why lead is the oldest in use material for flashing. It has a high density, but it can be easily worked with, as well as being durable and lasting for over a hundred years. This is especially important in places such as Australia, where roofs have to withstand the relentless pounding of the elements season after season. This is why any good quality lead flashings in Sydney must have environmental credentials to ensure the purity of the lead that is reusable. This way, it will be considered a green building material with a low carbon print.
Easy to install
Even lead flashings are surprisingly easy to install. They are malleable so putting them into place is not as hard as it seems, but it still requires an expert hand. Flashings are cut from pre-fabricated rolls of metal so there is no delay at the construction site waiting for them to be made.
Vent pipe flashing
Many houses today are being refitted with new exhaust hoods that need vents. These are often drilled straight through the roof construction and left like that by the handymen. They do put some water protection, but it is insufficient as only a flashing can permanently seal such holes off. Specially designed vent pipe flashings have a cone base which is set directly into the shingles. It is further strengthened with a second layer of counter flashing. In general, the smaller the hole, the harder it is to seal it off.
Protecting the drip edge
So far we have only discussed roof seams. Water actually quite often penetrates the roof at the very edge. This is called a drip edge as it directs the water down towards the gutters. Since it is mostly made of wood, poor construction gets this wood into contact with water and it slowly rots away. That is why a narrow layer of flashing is installed here, so as to prevent drip edges from deteriorating.
The next time you clean the gutters inspect the state of your flashings and if you notice a problem, tend to it immediately. Any failure to immediately react can result in irreversible water damage to the roof structure.
Liam Smith is a young and aspiring Australian blogger with a passion for everything related to home improvement, design and style. He has a B.Sc. in Interior design and is an avid reader.
Build UK has revealed that none of its major contractor or large specialist member firms pay their bills within 30 days.
The trade body is a signatory to the Construction Supply Chain Payment Charter which set a 30 day payment target.
But latest Build UK payment data shows only four client members of the organisation have hit the target.
British Land, Landsec, Heathrow and Berkeley Homes have average invoice payment times of between 14 and 24 days.
Great Portland Estates took an average of 46 days.
The fastest paying specialist contractor was Carey Group at 36 days with the slowest Brown & Mason at 103.
Build UK revealed the payment practices of its major contractor members earlier this year.
Build UK said publishing the data will "help the construction supply chain to make more informed decisions and drive good practice."
Plans to build Europe's biggest nuclear power station in West Cumbria have collapsed after Japanese engineering giant Toshiba said it is pulling out of the project.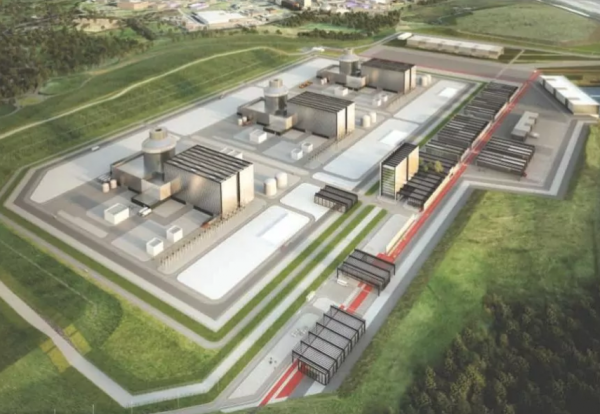 The £15bn Moorside power station project involved building three reactors at the site near Sellafield using Toshiba company Westinghouse's AP1000 reactors.
Toshiba's decision to wind-up its UK nuclear construction operation, Nugen, is a serious set back for Government plans to develop next-generation nuclear power as part of its shift to a low carbon economy.
The Moorside rector in Cumbria was expected to deliver 7% of the UK's electricity needs from 2025.
A statement from the Japanese engineering giant said: "After considering the additional costs entailed in continuing to operate NuGen, Toshiba recognises that the economically rational decision is to withdraw from the UK nuclear power plant construction project, and has resolved to take steps to wind-up NuGen."
Korea Electric Power Corporation had been a preferred bidder to take over the nuclear power plant project.  But after more than a year of negotiations, a deal could not be secured.
The Moorside site in Cumbria remains a site designated by Government for nuclear new build, it now passes to the Nuclear Decommissioning Authority as the owner of the site and the Government to determine its future.
The scheme had been projected to create between 14,000-21,000 jobs over the lifetime of the project – including peak on-site employment of more than 6,500.
Director of the Civil Engineering Contractors Association (North West) Guy Lawson said: "The decision to wind up NuGen is a potential hammer blow to the nuclear sector in Cumbria, and the local economy.
"The area is home to the UK's greatest concentration of companies and workers with genuinely world-leading capability in nuclear delivery and operation.
"It is essential that this competitive advantage and the nuclear skills base are maintained, through sustained investment in nuclear new build, harnessing this capability and delivering low carbon energy to power the UK economy."
General union GMB has called for an urgent rethink and wants the government to build a small modular nuclear reactor at the site.
Justin Bowden, GMB National Secretary, said: "A golden opportunity exists to take control and develop a small modular nuclear reactor in a part of this country which has a groundbreaking nuclear past that can be repeated in the future.
"The lessons from the collapse of Toshiba should have been well and truly learned long ago – relying on foreign companies and countries for our essential energy needs is utterly irresponsible."
Are you complying with the Working at Height Regulations 2005? Read the Essential Guidelines
Health & Safety Executive (HSE) have stated that working at height is the leading cause of death and serious injury in the construction industry.  Did you know that it is responsible for 28% of fatal injuries in working environments? This is due to both the risk of falling, and objects being dropped from above. With this in mind, it is essential for any person employed in construction to have a thorough understanding of the Working at Height Regulations 2005.
What are the Work at Height Regulations?
These regulations set out a list of rules that should be followed in order to avoid injury. The rules are mandatory for employers or those in charge of working at height, and can be enforced by law. Whether there is a risk of falling from a ladder, from the edge of a structure, or through an opening at ground level, the rules always apply.
How do you comply with the Regulations?
A basic understanding of hierarchy within the regulations is a good place to start. Here's the hierarchy of control measures explained:
Firstly, you should try to avoid any work at height if at all possible. This could be achieved by using extended tools rather than ladders, or by lowering items to ground level before carrying out repairs.
When working at height is unavoidable, you are required to do everything possible to eliminate the risks to employees. This could involve working from a balcony, or providing machinery with guards/rails (e.g. PASMA Mobile Access Tower)
When risks cannot be avoided, you will need to minimise the distance and consequences of a fall. In order to do this you would need to research options such as netting, airbags, harnesses and Personal Protective Equipment.
What should I do next?
Undertake a risk assessment
Ensure you have identified any hazards and the employees at risk. Based on this, you will need to put in place suitable precautions. Be aware that you are required to record your findings if you have five or more employees.
Ensure your staff are competent
Are the staff working at height experienced? Do they have the necessary skills and knowledge to perform the task safely? The level of competence depends upon the complexity of the job. To understand more about this, read the HSE guide to competence.
Some jobs may only require basic training, such as guidance from a senior employee. Technical tasks will require a higher degree of training, such as completing a course on the safe use of ladders/working at height.
Any staff involved in assembling, dismantling, inspecting or moving mobile access towers should complete a PASMA training course, such as the PASMA Tower for Users Course.
Equip your employees with appropriate safety tools
You are required to provide proper safety equipment for your staff. Each task is different, and you'll need to make sure that you choose the best option for the job. A guardrail or mobile access tower would be one of the safest measures. However, sometimes this may not be feasible and you would then need to use PPE, such as safety harnesses.
Regularly inspect and maintain equipment
Once you have the ladders, PPE, guard rails or access towers, you shouldn't simply assume the risk has been negated. The equipment may move, degrade or break over time. Make sure you have someone trained to inspect the gear and that this is done on a regular basis.
By following the steps above, you're helping to ensure that you are working within the law and prioritising the safety of employees.
This article was written by The Hireman, a tool hire and safety training company based in London.
Chinese builder Beijing Construction & Engineering Group International has started work on a 34-storey build-to-rent project for developer Moda on the Liverpool Waterfront.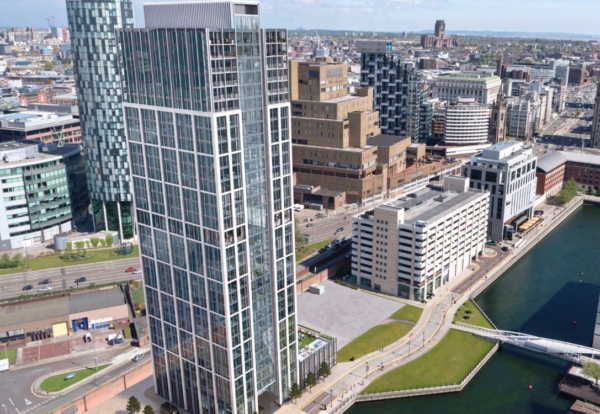 The Princes Dock tower, designed by Falconer Chester Hall architects, has been called the Lexington because its echoes New York-style designs.
Until now the Chinese state-owned builder has mainly worked in Manchester but is expanding in Liverpool.
Having entered the UK in 2013, BCEGI is an equity and construction partner on Manchester's £1bn Airport City and preferred contractor on Middlewood Locks, the £1bn mixed-use development in Salford, which will provide 2,215 homes alongside 900,000 sq. ft. of commercial space and a new hotel.
Bachy Soletanche has started work on the historic waterfront site carrying out piling work.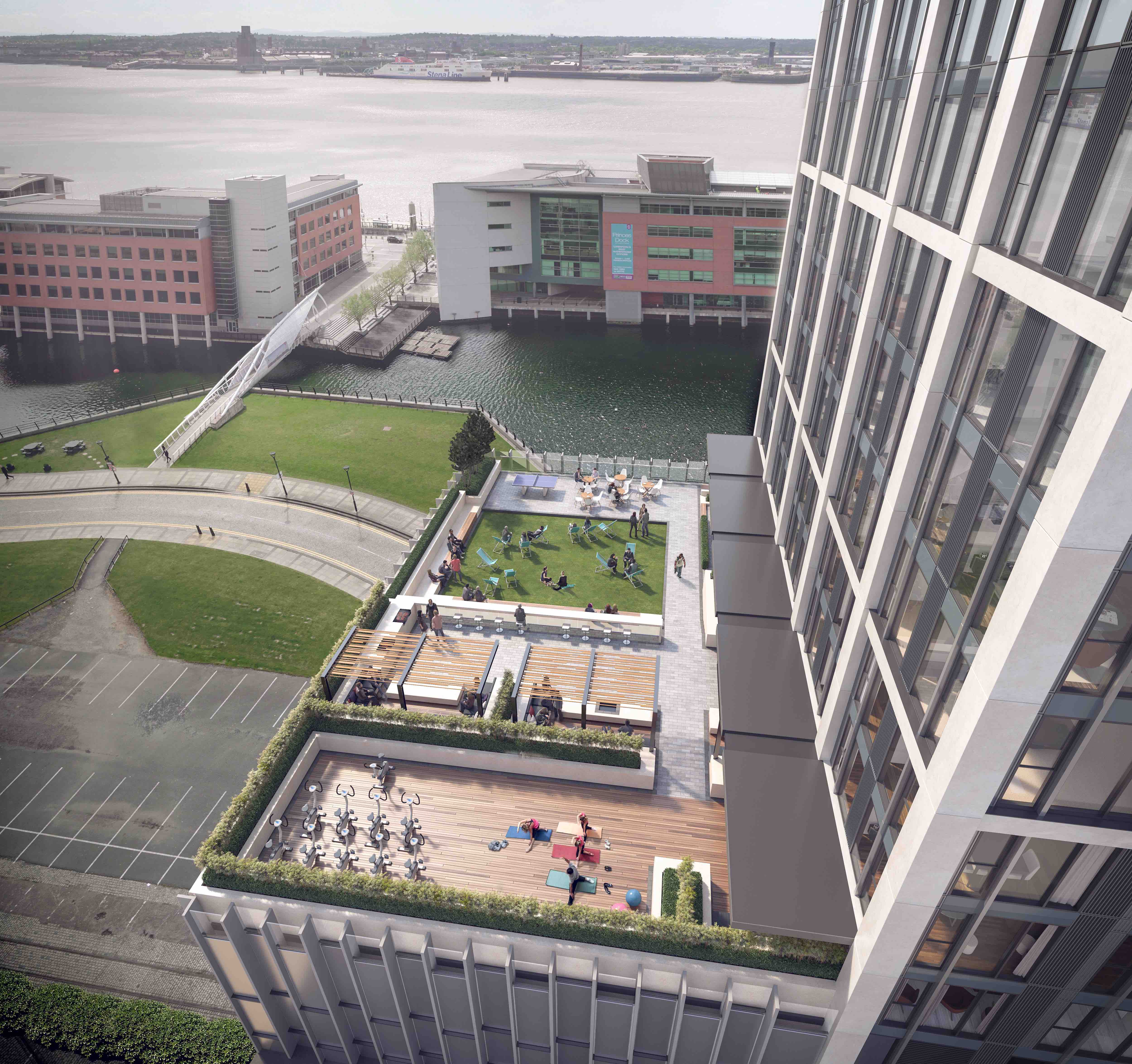 Once completed in 2021, The Lexington will offer 325 flats for rent, with communal facilities including a 17th-floor residents' lounge, gym, a roof, terrace, a garden and a cinema.
Tony Brooks, managing director at Moda, said: "With Angel Gardens in Manchester on track to complete next year, we're delighted to have appointed BCEGI to deliver The Lexington.
"Our ambition is to create a true landmark that will add to the already world-famous Liverpool waterfront. BCEGI has a proven track record of successfully delivering some of the North West's biggest schemes, and we're delighted to have them on board."
Yu Dongwen, lead director at BCEGI, said: "We are extremely proud to be appointed by MODA to deliver The Lexington. It is a flagship development that will significantly contribute to the huge transformation of  Liverpool Waters. We are looking forward to building our first project in Liverpool."