The director of a joinery specialist is launching a probe into payment abuse in the industry.
Chris Bennett said he has suffered at the hands of late payment by main contractors.
And now he is taking an MSc in Construction Management at Liverpool John Moore's University with payment abuse as one of his specialist subjects.
More than 100 firms have already taken part in the survey which is anonymous but will be used to inform future debate on how subcontractors are treated.
The initiative is being promoted by pressure group Streetwise Subbi.
Director Barry Ashmore said: Most, if not all, specialist contractors will experience payment problems of one form or another at some time in their lives.
"As a director of a joinery business, Chris Bennett, experienced first-hand the impact that late and non-payment had on his business.
"The results are already painting quite a stark picture."
To take the survey click here
The Survey Association launches smart new website
New features give clients a fast route to TSA's expertise  
The Survey Association (TSA), the UK's trade body for commercial survey companies, has redeveloped its website, following a year of exceptional growth in visitor numbers and applications for membership.
During 2016, TSA's website logged more than 142,000 visits from 100 different countries, an increase of 153% on 2014. TSA also received 19 applications for membership, the highest ever in one year. http://www.tsa-uk.org.uk/
TSA President Adam Bradley said, ''Improvements to the website's functionality and refreshed design has been essential to align with the growth of the profession in a number of sectors. With a clearer, easy to navigate listing, clients can now quickly contact a trusted industry professional from our growing list of Member companies.''
''The Job Opportunities section, the most visited page on the site, has been improved too, with a cleaner layout, showing vacancies within a range of survey specialisms,'' he added.
TSA's free Client Guides and Guidance Notes on specific survey topics are authored by industry specialist Members. Construction professionals and international organisations regularly consult these documents.
TSA Manager, Rachel Tyrrell explains, ''During 2016 there were almost 8,000 (7,961) downloads by engineers, local government, educational establishments and surveyors from all over the world.  The new site makes it simpler for these users to review and download from our growing library.''
To complement the Client Guides and Guidance Notes, TSA plans to establish a new library of Work Samples, illustrating the standard and quality of work expected from a trusted survey company.
TSA's website also carries information about professional training courses as they become available. For specific information on the TSA Surveying Course and shorter technical courses offered at The Survey School visit www.surveyschool.org.uk
For further information on The Survey Association visit http://www.tsa-uk.org.uk/    Tel: 01636 642840  Email: office@tsa-uk.org.uk  
Find out more about 'green' construction summer university programme at Ecobuild
Visitors to Ecobuild can find out more about a pioneering Austrian summer university programme, which provides world-leading insight into sustainable architecture and the built environment.
Green.Building.Solutions. (GBS) takes place in Vienna, the capital of energy efficient construction in the summer.
Representatives from the OeAD-Housing Office will be on hand at Ecobuild from the 7 to 9 March to discuss the course, from their base located within the Advantage Austria pavilion, on stand number A189.
The programme provides a unique opportunity for professionals and students in the fields of architecture and construction to strengthen their knowledge and gain a career advantage in the field of sustainability – an area of increasing global significance.
Organised by the OeAD-Housing Office, which offers passive house accommodation for students across Austria, together with the BOKU University of Natural Resources and Life Sciences, Vienna, the course advocates the use of natural resources by connecting natural, engineering and economic sciences.
The three-week programme's lectures and all associated social activities are carried out in English and the course is of appeal to – but not limited to – those working in and studying architecture, construction management, project management, building and energy engineering and surveying.
It concludes with a collaborative project, where participants work together to bring their learning and experiences from the course to design a 'green' building. Student participants are entitled to seven ECTS points after successful completion.
The GBS summer university takes place from July 22 to August 13, 2017.
The cost of the course is €2,490 for professionals and €2,000 for students. This price includes all social activities as well as accommodation in OeAD's passive house student properties in Vienna. The cost also includes accommodation for participants for almost a week after the programme, enabling them to explore the city at leisure.
Günther Jedliczka, CEO of the OeAD-Housing Office, said: "Austria is world-renowned as a pioneer in sustainable construction and GBS offers professionals and students from the UK and Ireland the opportunity to broaden their perspective and build a network of useful contacts across Europe and beyond.
"We offer a truly international atmosphere, with 38 participants from 20 nations successfully completing the programme last year covering topics including Sustainability in Building and Urban Planning, Principles of Passive House Planning and Renewable Energies and Business Concepts.
"Everyone wanting to find out more is warmly welcomed to come to our stand at Ecobuild, where we will be able to provide more details."
The OeAD-Housing Office – which won the Austrian Climate Protection Award in 2013 and the Environmental Award of the City of Vienna in March 2015 – operates the Green Building Solutions course under a not-for-profit arrangement.
As well as GBS, OeAD also runs the Alternative Economic and Monetary Systems programme (AEMS), which analyses how economic, political, monetary and environmental factors need to change to be more sustainable – from the 26 July   July until 11 August, 2017.
More details about GBS and AEMS can be found at www.summer-university.net
Engineers successfully lifted into place the 1,550 tonnes A-frame centrepiece of Sunderland's new bridge over the weekend.
The 100m white pylon was raised from a barge to its 90-degree resting place on Saturday, the culmination of nearly two years planning by joint venture builders Farrans Construction and Victor Buyck Steel Construction.
It is being hailed as a landmark in the use of off-site construction for bridge building.
The vast lift took less than 16 hours split over two days – equivalent to raising 125 double decker buses. Nothing of this scale has been raised in this way since the London Eye was erected in 1999.
Stephen McCaffrey, project director for FVB joint venture, said: "It's a great day for everyone working on the project – we have been working towards this day since we broke ground 19 months ago.
"We could have built the pylon on site, from the ground up, but we chose to fabricate it in one go, off-site, in a factory environment because we had better control over conditions, got a better quality of finish, and could avoid having people working at height.
"The transportation of the pylon from the fabrication yard in Belgium and the raising on site have been challenging, but we planned well and the result was a successful operation."
Patrick Van Severen, project director for Victor Buyck Steel Construction, said: "Lifting the pylon was definitely the most challenging part of this whole project."
"Now our focus turns to the next phases of work. We will be launching the bridge deck out across the river in Spring and will start connecting the cable stays in the summer. After that, people will really see the bridge come to life."
Sunderland City Council leader Paul Watson said: "We are on budget and on time to complete this project by the spring of 2018, and then we can really start to make sure this new bridge delivers for Sunderland."
Standing at twice the height of Nelson's Column and bigger than Big Ben's clock tower, the centrepiece will be visible from some considerable distance on both sides of the river, as well as from the A19.
The new bridge will link Castletown to the north of the River Wear with Pallion to the south, improving transport links to the city centre and Port of Sunderland from the A19 and A1.
A steel reinforcing specialist has been fined £277,000 after a worker had a leg amputated after being crushed at its Canvey Island plant.
Southend-on-Sea Magistrates' Court heard that on 10 June 2015 Felix Trefas, 27, a welder for F. Brazil Reinforcements Ltd, was making large steel reinforcing cages which were moved by overhead travelling cranes.
When one of these cranes broke down, a colleague asked Trefas to climb more than six metres up the crane supports to re-set the controls.
While Trefas was resetting the faulty crane, his left leg was crushed when he came into contact with another overhead crane. His leg was later amputated below the knee.
The District Judge heard the overhead cranes were poorly maintained so that workers regularly had to work at height to re-set them and during the night shift this often involved workers climbing the crane support column
Summing up he said this "horrific accident should never have happened" and that the company "should have had systems in place" to identify that unsafe access to the cranes was regularly occurring.
The court also heard the toilet and washing facilities for workers were in an extremely poor and dirty condition despite having been the subject of previous enforcement action by HSE.
F. Brazil Reinforcements Ltd of Canvey Island pleaded guilty to safety breaches and was fined £277,000  and ordered to pay £11,904 costs.
After the hearing, HSE Inspector Sue Matthews said: "It is essential that lifting equipment is properly maintained and that safe systems of work are in place for work at height. Employers have a duty to ensure that welfare facilities are kept clean.
"Felix is incredibly lucky that he was not killed in this incident but he has suffered permanent life-changing injuries.
"This preventable workplace accident has changed the life of a previously fit and hard-working young man irrevocably." 
The final section of the deck of the new Queensferry Crossing was lifted into place on Friday marking a critical milestone for the project.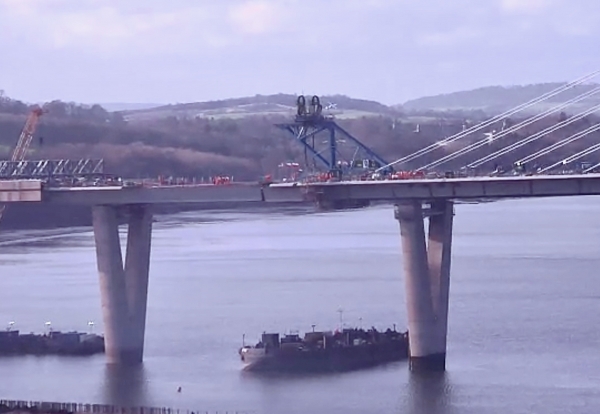 Engineers have now fixed the 750 tonne bridge segment to the existing 1.7 mile deck span between Edinburgh and Fife.
Galliford Try is part of the four-company consortium that includes Hochtief, Dragados, and American Bridge of Pittsburgh in the US  building the main motorway bridge over the Firth of Forth under a £790m contract.
The structure now becomes the longest three-tower, cable-stayed bridge in the world and also by far the longest to feature cables which cross mid-span.
This innovative design provides extra strength and stiffness, allowing the towers and the deck to be more slender and elegant.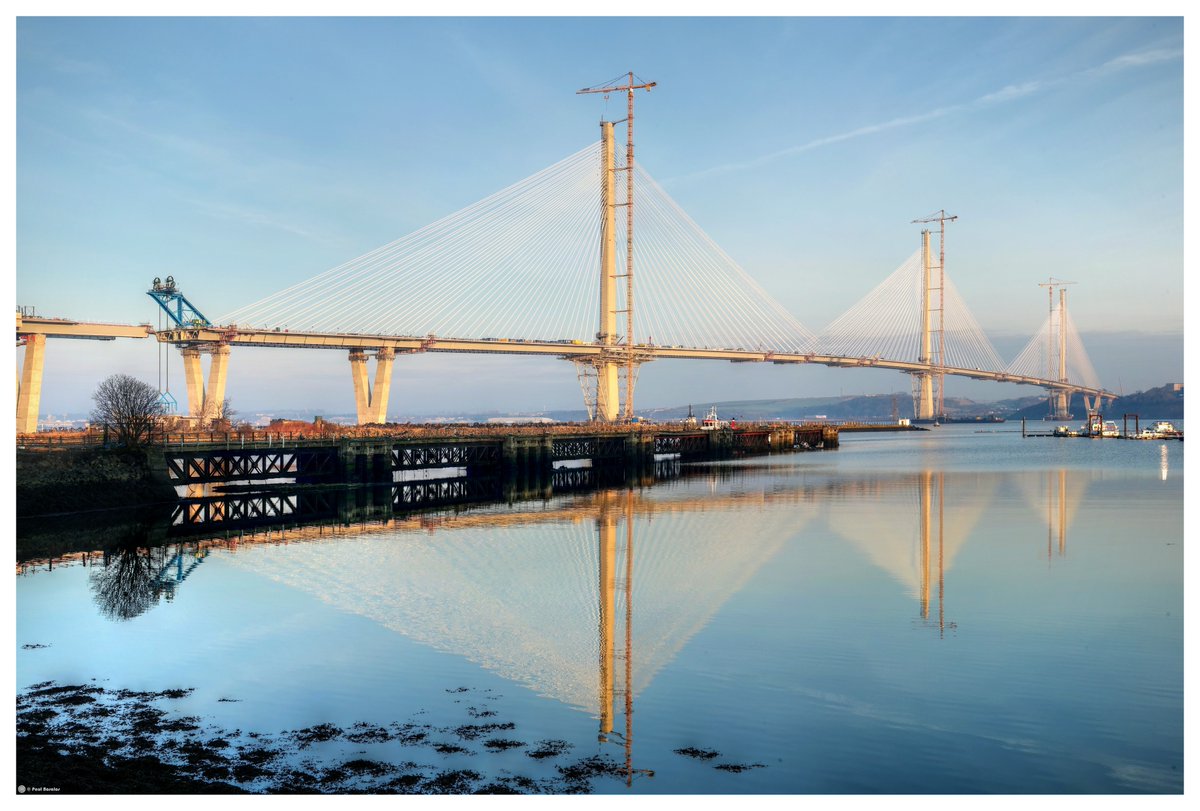 Michael Martin, project director for Forth Crossing Bridge Constructors said: "This final deck lift is the culmination of a world class team effort stretching all the way back to the very first day of construction in 2011.
"The final "closure" is always one of the most significant milestones in any bridge construction programme. On a bridge of this magnificent scale, well, it's more than a bit special. It is a real pleasure to pay tribute to the skill and dedication of everybody involved and to congratulate them on an outstanding achievement.
"We are now focused on completing the huge range of finishing works and bringing the Project to a successful conclusion."
 The Queensferry Crossing is due to open in May.
Lancaster University has been granted planning permission for an 85,000 sq ft health innovation building.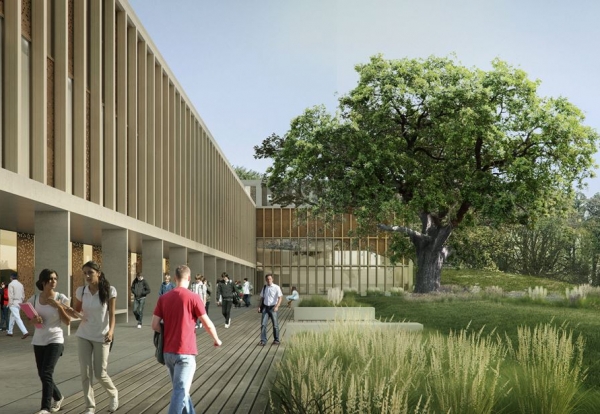 Planning permission was already in place for a development of land immediately adjacent to the university's Bailrigg Campus, but approval has now been given for the £41m first phase of the facility.
The Health Innovation Campus aims to bring together innovators, academics, businesses and health care providers to drive advances in health treatment.

Designed by John McAslan & Partners, the building will stretch over 120m rising from two to 5 storeys. The plan is to clad the scheme in a mix of natural stone aggregates to form robust lightweight concrete panels and bronze toned anodised aluminium mullions and panels.
Construction work is due to begin this year with completion in September 2019.
Microsoft is launching two new trials of its HoloLens "mixed reality" headsets as it bids to revolutionise the construction process.
The software giant is working with Trimble and the Construction Information Technology Lab at the University of Cambridge.
The first trial is looking at Automated Progress Monitoring in a bit to modernise the laborious and time consuming practice of regularly, and manually, inspecting remote structures.
Microsoft said: "The process is currently conducted through visual inspections, form filling and report writing, and is made particularly painstaking by the need to extract information from different drawings and databases.
"The new trial revolutionises the process by presenting all physical and digital information through HoloLens, allowing inspectors to check, cross-reference and report on inspections very quickly, and collaborate with site representatives."
The second trial related to Automated Bridge Damage Detection.
Rather than sending structural engineers to each bridge as part of its inspection routine, high-resolution images can be taken by local teams and sent to inspection engineers.
These are then automatically mapped onto 3D models of the respective bridge.
Structural engineers can then review the integrity of a bridge in mixed reality using HoloLens, making recommendations for repairs or other preventative measures.
Dr. Ioannis Brilakis, Laing O'Rourke Lecturer, Director of Construction IT Laboratory at the University of Cambridge said: "The construction sector is undergoing rapid transformation as a result of the revolution in digital engineering.
"It has a wide portfolio of research projects which aim to solve problems in the construction sector.
"This exciting relationship with Trimble will enable us to work together to push forward our agenda to develop new, transformative tools and technologies to deliver a much safer and more productive construction industry and help build the infrastructure on which the well-being of society depends."
Aviad Almagor, Director, Mixed Reality Program at Trimble said: "Cambridge University is a world-renowned educational institution, and it's been a fascinating experience to partner with the university and Microsoft, using HoloLens to envision the future of the industry.
"This initiative has helped us to inform the next frontier of technology within the sector – especially in areas such as construction, where IT has traditionally been underutilised.
"At Trimble, we're excited about the potential mixed reality has to transform this industry, and partnering with Cambridge and Microsoft is just the beginning." 
Unfair letting fees have long been a problematic issue and it wasn't until the the late 2016 Autumn Statement produced by Chancellor of the Exchequer Philip Hammond, that the problem was tackled head-on at last.
The statement was given on the 23rd of November 2016 last year in the Parliament (the full version can be found here, on the official government's website) and the news spread rapidly like wildfire and raised numerous questions among tenants, landlords, letting agents and property portfolio managers alike all across the country.
Will tenants really save hundreds?
In recent years, fees had become so out of control that when the Autumn Statement was publicly released, it resulted in a 13pc share prices drop for Foxtons, one of the most high-market estate agencies in London. On average, tenants pay around £337 so savings could indeed be quite substantial.
What the ban means for letting agents
Some experts believe the fee ban might drive landlords to self-manage their property, potentially signifying great financial loss for letting agents. Are landlords really ready to take the plunge and go solo?
Will renting cost go up?
The ban was probably intended to shift the costs from tenants to landlords. Many people firmly believe that the unintentional consequence of this letting ban might be rising rent costs, as landlords will be looking to make up for the financial loss. Admin fees and commissions might go up but landlords shouldn't be charged for it without trying to re-negotiate. According to conservative party member Mike Freer, this is exactly what happened in Scotland in 2012 when the ban was implemented. There is another side to the story though, as an independent research commissioned by Shelter actually found that the rise was small and short-lived. Another recent survey conducted by online letting agent Upad (and published on their blog) showed that around forty percent of landlords intend to rise up prices if extra fees are passed onto them to pay. But those numbers don't reveal facts, only intentions: tenants and landlords will have to wait and see.
In recent years, fees had become so out of control that when the Autumn Statement was publicly released, it resulted in a 13pc share prices drop for Foxtons, one of the most high-market estate agencies in London.
When is the letting fee ban going to be implemented?
A few months after the Autumn Statement, tenants are now growing worried that the government will drop the ban as consultation for the projects has not began yet. It is however due to be held in the Spring, so everything suggest that the ban is indeed going forward even if it might take a little while to be implemented.
The 100 metre high pylon for Sunderland's new £117m bridge is set to be lifted into position in the coming two weeks.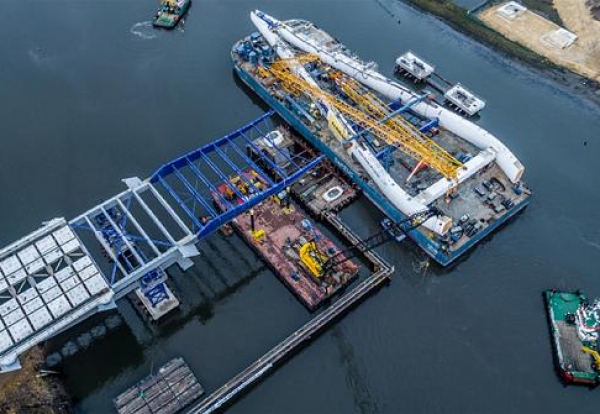 The 1550-tonne A-frame tower will be raised at the site of the city's new bridge over the River Wear during a carefully orchestrated operation that is likely to take up to 24 hours to complete.
Nothing of this scale has been lifted in this way in the UK since the London Eye was raised in 1999.
The white pylon was transported to the site of the New Wear Crossing from the Port of Sunderland during the early hours of last Thursday.
The New Wear Crossing is being built on behalf of Sunderland City Council by Farrans Construction and Victor Buyck Steel Construction.
During this week, it has been rotated into position and now work is underway to attach the pylon to the foundations that have been built into the riverbed to support it.
Preparation works for the raising operation are taking place this week and early next. The team is preparing to raise the pylon sometime during the next fortnight.
Once raised into position, it will take several weeks for the team to secure the pylon to the foundations, in readiness for the next section of bridge deck to be pulled out across the river.
The bridge is on track to be complete in the spring of 2018.