SOFiSTiK Seminar on March 27 and 28 in Munich: International Conference for Civil and Structural Engineers on new Developments and Recent Projects in the Construction Industry.
Key topics: design and analysis for bridges, buildings, and infrastructure
Presentations by Werner Sobek AG, Royal HaskoningDHV, FINLEY Engineering Group, and more

The 2020 SOFiSTiK Seminar on March 27 and 28 is
guided by the theme Connecting People.


Oberschleißheim, January 21, 2020 —- The construction software company SOFiSTiK will be hosting the 2020 SOFiSTiK Seminar at the Leonardo Royal Hotel in Munich, Germany on March 27 and 28. This international conference for professionals is recognized as one of the major events for construction engineers in German-speaking countries and will cover topics such as design, analysis, and engineering. In keeping with this year's theme Connecting People, structural engineering firms and civil engineers at the event will learn how innovative technologies are shaping the nature of collaboration by bringing people closer together and making projects more successful. This edition of the SOFiSTiK Seminar will embrace a new format. The event has been divided into an Innovation Day on March 27 and an Engineering Day on March 28. Leading innovators will offer insights into the future of the industry on the first day of the event.
Some of the scheduled presentations include the following:
Werner Sobek AG, Dr.- M.Arch Lucio Blandini: The complex shell structure of Kuwait International Airport Terminal 2
Royal HaskoningDHV, Kees van Ijselmuiden: Sustainable 3D-Printed FRP Bridge
FINLEY Engineering Group, Jindrich Potucek: SOFiSTiK Based BrIM Bridge Design – with complex steel and segmental concrete case studies
The goal of Engineering Day on March 28 is to make it easier to work with SOFiSTiK software for structural engineering and BIM (building information modeling). SOFiSTiK experts will be presenting new workflows across a number of workshops conducted in either German or English. Some of the topics include using BIM for bridges and other constructions, seismic engineering, and design and code checking. Participants can piece together their own individual program according to their interests. The Connecting People Dinner and get together that follows will give guests an opportunity to connect and share their experiences.
"The SOFiSTiK Seminar has been connecting industry experts from around the world for years now. It's earned a reputation for the quality of the program. None of that is going to change under the company's new leadership," said Frank Deinzer, Chairman of the Executive Board at SOFiSTiK AG. "We want to give participants both theoretical and practical insights. So, we're going to be presenting some impressive projects our customers have done and running workshops that focus on using our software. It's a tool that can satisfy the requirements of modern structural engineering as well as innovative BIM workflows."
Additional information, registration, and the program for the event are available on the event website.
Within the next 20 years, our planet could reach the peak regarding oil consumption. What's more worrying is that the demand for oil continues to grow year upon year as the global production of oil appears to decrease.
This ever-growing problem will impact the way that hotels are constructed in the future, and how eco-friendly strategies can benefit hotels in terms of their cost-efficiency.
When constructing new hotels, most of the machinery used, if not all are powered by fossil fuels and crude oils. The reason for this, is that without them, the construction process would not be able to function in its current form. This is however, having a detrimental impact on greenhouse gas emissions. Within the UK, 50% of carbon emissions are accounted for by the construction industry and machinery within the production process.
In the light of this, the awareness off how pollution is starting to impact our planet, is finally being realised and as result, attitudes are beginning to change. Within the construction industry, Eco-friendly practices have been growing, and although the US market have estimated revenues of $245 billion, UK firms could also take advantage of these environmentally friendly practices.
Providers of container hire and waste management solutions, Reconomy explain further on how eco-friendly practices can be implemented within the construction of hotels and other buildings, and once they're built, can help tackle climate change.
When constructing a new hotel, the UK government are instructing construction firms to use green processes by passing legislation. Post-construction, firms are also encouraged to incorporate green technologies within the build to benefit the environment once construction is complete.
Building an eco-friendly hotel
There are three core principles that need to be taken in account during the construction of a hotel so that's ecologically beneficial to and within the environment:
What needs to be established, is whether energy is being wasted during construction. During the production process machines can more than often be overused. This leads to energy that is wasted that can never be used again. So that a motor isn't overworked, electric vehicles or machines with hybrid-engines should be used so that when a motor is overworked – electric engines can help power and support the overall load.
Once the building of the hotel is complete, what energy is being generated within it, and is it being wasted?
Furthermore, assess whether materials for the construction of the hotel have been locally sourced – if they haven't, a decision has to be made on whether they can be recycled in the future.
For the roofing of the hotel, recycled paper can be utilised instead of new insulation that's often expensive. By using cheap and practical alternatives – insulation that is produced for individual roofs will be more cost effective when using pre-existing materials. By using timbers that are sourced from sustainably managed forests within the local areas, this avoids when to chop down trees that will not be replanted.
Ecological hotel structures and their design
Based on making the most out of the hotel structure, these eco-friendly techniques can help to save costs, and energy within the hotel design.
Drainage systems and water filtration. When biological waste is treated safely, water can be re-used within a hotel. Rainwater can also be utilised and collected into specific drains that recycle it, so it can be re-used instead of water from a tap and also used in outdoor spaces such as gardens and courtyard spaces for plants
Low-energy lighting. Low energy lighting can last twice as long as regular lightbulbs, which accounts for an energy saving of 100%
Solar energy panels. Solar energy is fast in becoming a cheaper alternative as opposed to other forms of commercial power. When using them within a hotel's power supply, this can account for a significant saving in energy costs. A hotel also covers a large surface area, which means that many solar panels can be used, maximising the amount of electricity that can be generated in this energy efficient way.
Benefitting from environmentally friendly construction
The day-to-day running of a hotel can account for 80% of hotel's overall cost, which can be expensive. Reducing the total running costs of a hotel by one third, introducing green initiatives can help reduce these costs to 53.3% of overall costs.
When it comes to the hotel's architectural design, daylight should always be considered. This is because daylight helps to save on artificial lighting costs. Furthermore, it is considered by many that the 'indoor environment quality' of a hotel can be improved when natural light is abundant – this is because it creates the illusion of more space within a more natural feeling environment, benefitting the health of occupants that are present within the building.
Once the construction part of hotel begins, long-lasting materials that can be recycle should always be utilised. This means that fewer new materials will be used during construction, helping to reduce the overall cost of the build whilst less energy is consumed in order to produce the new structure.
To tackle climate change, construction firms will have to use these materials and techniques within their construction processes. By producing hotels that are greener, more environmentally efficient and conceptualised with the long-term future of the planet in mind, this will ensure that buildings are constructed in a sustainable way for generations to come.
Construction sites need to be created and maintained with much security. One failure can result in severe problems or even perhaps irreversible damage. For people working around the construction sites, every day can be a new myriad of possibilities that's a mix of rewarding and frustrating feelings. Every little progress in construction is a big success.
One of the areas of construction sites that need a big focus of attention has to do with the plumbing. Especially for residential neighborhoods, this can be one of the most overlooked areas. But, remember that plumbing problems can have adverse effects both as to the efficiency and financial capacity of the construction site that you're creating.
That said, here are some of the best plumbing tips for you to remember, as to construction sites:
1. Install Leak Detectors
All thanks to technology, there are now many upgrades, even in plumbing systems that you can use to your advantage. This includes leak detectors. As you install the whole plumbing system around the building or house, it's worth considering attaching a leak detector.
Sinks, pipes, and the entire plumbing system will eventually weaken in time. One of the telltale signs of problems is in leaking. However, sometimes, leaking may be neglected or manifest only when the problem has already escalated. In the worst instances, you may have to replace the entire plumbing system with a new one. This is more cumbersome than only having to go through a repair.
To avoid more significant and sometimes irreversible damages, a leak detector will tell you when there are first signs of minor leaking. This enables you to address the plumbing problem before it gets too severe.
2. Install Heating And Water Systems In The Basement
One of the best places for you to install the heating and water furnace is in the basement. Plan this outright even before you start with the construction itself. If the building is made to have no basement, remember to install these systems on the main floor. Leave a small room dedicated to this. In smaller houses, even a utility closet will do.
This system is usually attached to the basement or ground floor, for the following reasons:
To promote even distribution of heat and water across all rooms of the house
To avoid damage or flooding in the rest of the house, should a problem arise
Ease of repair, when all plumbing systems are in one room, or adjacent to each other. This includes the sump pump, water heaters, water softener, sewer connection, and furnace.
3. Ensure Proper Installations Of Plumbing Systems
You've heard of that all-too-familiar statement that prevention is better than cure. There's much truth to this statement, indeed, and it applies universally. Not just to medicine, but even in the construction industry. The key to preventing serious problems with the plumbing systems lies in the proactive measure of correctly installing the entire plumbing system.
When it comes time for your team to install the plumbing system, don't rush this step. Be sure that no steps are skipped, and each is gone through carefully. Two of the most common causes of plumbing issues include improper installation and lose pipes. These problems are avoidable, with proper installation.
4. Always Consult With A Professional Plumber
Should a problem arise, it's better that you consult with Winchester plumbers. Yes, you may want to save some costs by doing a DIY plumbing job, but this can cause even more severe problems in the future. Though it'll cost you more initially, the benefits in the long run still outweigh the costs. It will save you hundreds to thousands of dollars in costly repairs in the future.
5. Use The Right Plumbing Tools And Equipment
For some of the minor plumbing problems, anyone in your construction team may be able to do the work successfully themselves. But, you must also be using the right plumbing tools and equipment. Using the right tools and equipment can prevent mistakes and even accidents.
Examples of the right plumbing tools include:
Pipe wrenches
Drain-clearing tools
Adjustable wrench
Pipe cutter
Rib-joint pliers
Conclusion
Occasional plumbing problems may still be considered as normal. But, when it gets too frequent, that's when you know that you're dealing with a severe problem. As plumbing systems run quite deep, it's essential that even as you're still in the process of building, you've already placed much focus and attention on plumbing. That way, early on, possibly more significant problems are avoided. Keep these tips in mind to avoid falling into the loopholes of plumbing.
Eindhoven – Bricsys® and BIMcollab are delighted to announce the integration of the BIMcollab BIM Collaboration Format (BCF) Application Programming Interface (API) into BricsCAD® BIM V20. A new BCF panel in the BricsCAD BIM product lets users connect to the BIMcollab platform through this open API. The connected panel allows users to see, open and manage BIM model issues directly inside of the BricsCAD BIM product environment, while working directly with the BIM model.

The open BCF API has been recently released by BIMcollab. It is based on BuildingSMART open standards, to better facilitate effective communications across a variety of BIM tools and workflows. Bricsys is proud to deliver one of the first application software products that uses this open BCF API to connect with the BIMcollab platform.

Using the panel, the BricsCAD BIM user can select an issue and have the relevant model elements automatically selected / highlighted. This workflow enables efficient communications of design issues, without the added hassle of sending emails and attachments back and forth via traditional channels. Also, users can add comments to model issues stored on the BIMcollab server and can change the status of issue notifications.

Click here to see it in action.

About BIMcollab
BIMcollab is an issue management system for BIM in the cloud and bridges the gap between BIM applications by offering a broad set of add-ons for all popular BIM tools. Part of its powerful ecosystem is BIMcollab ZOOM, a free model viewer to find information flaws, communicate issues and verify solutions. Connecting BIM-teams via the BIMcollab cloud means dramatically reducing time spend on communication about issues and helping to improve model quality: less construction errors, lower costs.

About Bricsys NV
Bricsys® builds BricsCAD®, software for people who build things. For the last two decades, our singular focus has been making cost-effective, unique Computer Aided Design (CAD), Building Information Modeling (BIM) and Common Data Environment (CDE) products. Now a part of the global technology giant Hexagon AB, we are reinforcing our commitment to take your design workflows to the next level. Our goal: to help our customers achieve more, in less time, for less money.

For more information, contact press@bricsys.com
Leading energy and services specialist, ENGIE, is playing a key role in developing the new £475 million Midland Metropolitan Hospital in Smethwick in the West Midlands.
Work will now re-commence following two years of delays due to the collapse of Carillion, with the project now set to be completed by Balfour Beatty.
Sandwell and West Birmingham NHS Trust, which will run Midland Met, said that securing the services of ENGIE, which aims to embrace a lower carbon and more efficient way of working, was a big step towards opening the hospital.
Mark Harris, divisional managing director for ENGIE UK & Ireland, said: "We are very pleased to be working alongside the trust to bring their new flagship site online over the next two years, before becoming a strategic partner at the hospital.
"ENGIE has long-term experience in successfully providing facilities management services to a wide range of healthcare establishments across the UK, including primary care facilities and major acute hospitals. We look forward to working closely with the trust and serving the local community." Trust chairman Richard Samuda said: "This is a key long-term relationship for us, with a shared commitment to local procurement, local employment and the living wage."
Trust chief executive Toby Lewis said: "ENGIE is a major energy provider with a focus on sustainability. We know that our future will move towards a zero carbon position and we want to be at the forefront of that movement.
"ENGIE provide facility management services in over 30 hospitals across the NHS and we look forward to working successfully together."
Leading energy and services specialist, ENGIE, has launched a high profile new carbon-reduction energy centre in Newcastle
A high profile new district energy centre is being officially launched by ENGIE UK, in partnership with Newcastle City Council.
The official launch event, which took place on Wednesday, January 15, saw the district energy centre – which forms part of a wider £20m low carbon scheme within the City – further boosting Newcastle's commitment to tackling climate change by saving more than 30,000 tonnes of carbon over 40 years.
The facility on the flagship Newcastle Helix site, will use a 5km network of underground pipes to supply heating and cooling to 10 buildings and up to 450 homes on site.
Using heat and power created through the use of low carbon and cost-effective energy solutions, including natural gas fired CHP (Combined Heat and Power), the centre also generates chilled water and cooling facilities and electricity to neighbouring buildings.
It's hoped the new centre will be the first of many innovative energy projects resulting from the Regenerate Newcastle Partnership; a joint venture between ENGIE and Newcastle City Council, to develop and operate district energy schemes within the City over a 40-year term.
Nicola Lovett, Chief Executive of ENGIE UK and Ireland, said: "We are delighted to be marking the completion of the new Helix Energy Centre, the first of what we hope will be many innovative low carbon energy projects delivered by our long-term partnership with Newcastle City Council.
"With local authorities playing an increasingly key role in the drive to reduce the UK's carbon emissions, ENGIE is committed to using its expertise to support Newcastle with its climate goals and on its journey to becoming a zero carbon city by 2030."
The centre has been made possible with funding from the European Regional Development Fund (ERDF) and the Government's Local Growth Deal through the North East Local Enterprise Partnership.
Leader of Newcastle City Council, Cllr Nick Forbes, said: "Climate change is the biggest threat to our planet so it's incumbent on all of us to do what we can to reduce our carbon emissions.
"Last year we declared a climate change emergency and since then have set up a Climate Change Convention and are putting in place a range of measures to make the city carbon zero by 2030.
"The opening of the District Energy Centre is a significant boost to our climate change credentials and will provide affordable and sustainable heating to residents and cutting-edge businesses which are bringing high quality jobs to the city," added Cllr Forbes, who also chairs the council's Climate Change Committee.
Helix District Energy Centre is the first innovative scheme in a venture to develop District Energy in the Newcastle city boundaries as part of the Regenerate Newcastle Partnership.
For further information on ENGIE, visit www.engie.co.uk/places
What 'Love It or List It' Can Teach Aspiring Renovators
After watching series 1-4 of the TV show, they uncovered that the average Love It or List It home renovation costs £54,111.
And that despite spending a huge investment, over a third (36%) of couples still end up moving house – proving that picking the right renovations is key.
So to help, Insulation Express have collated Kirstie Allsopp's top tips for aspiring renovators:
| | | |
| --- | --- | --- |
| Problem | Solution | Notes |
| A lack of space | Adding a loft conversion or an extension to the house. Or if you're on more of a budget, changing the layout of your home i.e. switching the kitchen and the living room. | 64% of 'participants claimed a 'lack of space' was their main reason for wanting to move. |
| Not making use of the dining room | Knocking through the wall of the kitchen which connects to the dining room, and transforming it into a large open kitchen and diner space. | The dining room was the least used room of the house, so it's no surprise that 86% of participants chose to create an open plan kitchen. |
| Using the kitchen for numerous purposes | Adding a utility room for washing and ironing, freeing up space in the kitchen. | 32% of 'Love It or List It' participants added a utility room. |
| Wanting to renovate but having a smaller budget | Consider repainting your home and buying new kitchen doors. | One household added £20,000 to the value of their home by making these small changes. |
| The bathroom being too high maintenance | Updating the current bathroom so that it's more modern, functional and easier to clean. | 64% of properties refurbished their bathroom or added an additional bathroom. |
Interested in the full findings? They also delve into the:
Top reasons Brits want to move house
UK's most-loved and despised rooms
Average cost of renovating your home
Number of Brits that choose to renovate rather than move house
Most profitable house renovations to consider
Scientists at Heriot Watt University in Scotland have developed the world's first building brick that's made from 90% recycled construction and demolition waste.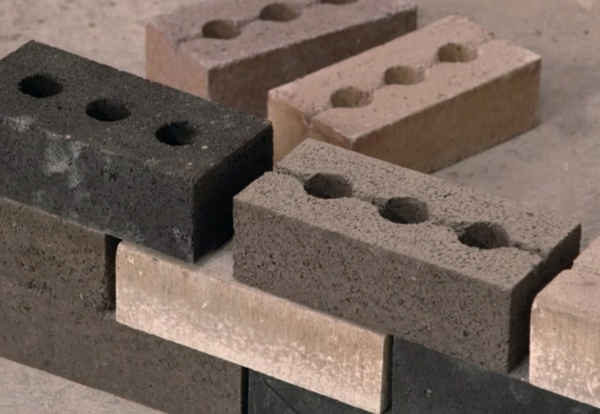 K-Briq can be produced in any colour
The K-Briq produces slashed the CO2 emissions of a traditional fired brick, using less than a tenth of the energy in its manufacture and can be made in any colour.
After testing, the K-Briq is going into commercial production in Scotland after a deal with Hamilton Waste & Recycling to produce the K-Briq at its recycling site.
The product, which is stronger and lighter than traditional kiln-fired bricks, is being produced by the University's cleantech spin-out company Kenoteq.
It is produced from concrete, brick and plasterboard waste combined with a secret binder and compressed to size without firing.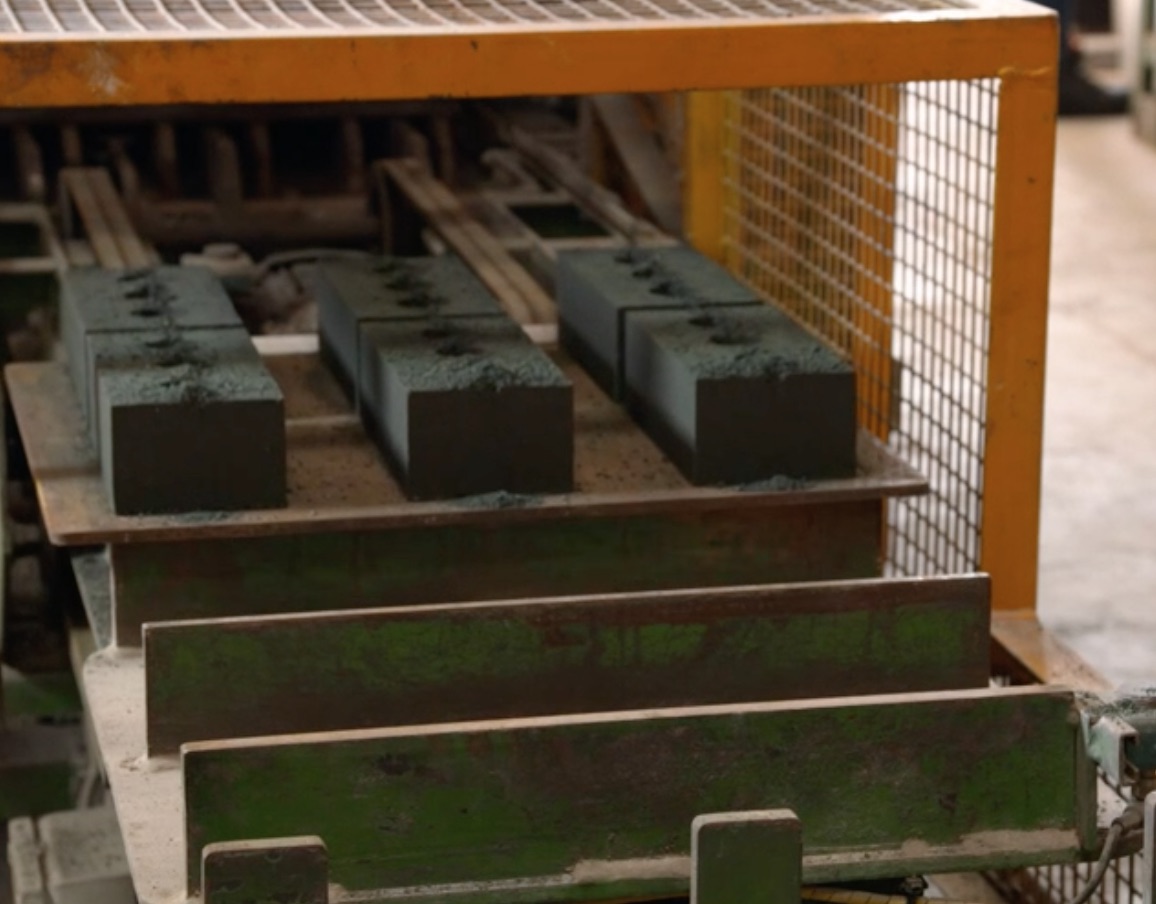 Professor Gabriela Medero, who conceived the idea of the K-Briq more than 10 years ago, said: "The K-Briq looks like a normal brick, behaves like a clay brick but offers better insulation properties.
"It is sustainable and not kiln-fired so it is far better for the environment and represents massive savings for the construction industry in terms of related taxes."
Dr Sam Chapman, who works in close partnership with Professor Medero on Kenoteq, added: "Kenoteq has invested in machinery that can produce three million bricks per year.
"In the past year, we've produced thousands of bricks and put them through rigorous testing with the K-Briq now commercially available to construction clients.
"The Scottish Government has set very high targets for housebuilding with 50,000 new homes earmarked for construction in the next three years. We hope Kenoteq will be part of those homes."
Up to 85% of bricks used in Scotland are currently being imported from England or Europe raising considerable questions about the long-term sustainability of the sector.
Wates has committed to eliminating waste and carbon from its operations by 2025.
The company has committed to three headline targets to help ensure it does 'zero harm' to the environment:
Zero waste from Wates operations by 2025 – reduce and then eliminate the production of all waste created from on-site operations.
Zero carbon from Wates operations and operational vehicles by 2025 – reduce carbon emissions and become carbon neutral.
Positive impact on nature from all operations – enhance the natural environment wherever it operates and to increase the value and community benefit of natural environments.
Measure taken will include switching to an all-electric commercial vehicle fleet and eliminating single-use plastic from its operations and supply chain.
Wates will also be investing in sustainable building techniques, organising sustainability placements for graduate and apprenticeship staff, planting 5,000 trees annually and ensuring that all sites or frameworks deliver at least one nature enhancement project.
This year the focus will be on raising awareness, education and engagement and using data collection to set accurate benchmarks.
The company is using a similar approach to its health and safety programme where a target-led approach has resulted in a "sea-change" in culture and behaviour.
David Allen, Wates Chief Executive, said: "We have established bold, ambitious, deliberately stretching targets for creating zero harm to the environment by 2025 because we believe that by committing to something extraordinary, we can achieve something extraordinary.
"Together with our partners, we will reduce waste and carbon, and improve our natural environment for generations to come.
"Our industry has made and continues to make an unhelpful contribution to the global climate crisis.
"We have a responsibility to reduce and eventually to reverse the impact we're having on our planet and are determined that everyone in the Wates Group will do what is necessary to make a real and lasting difference."
John Dunne, Group Health, Safety, Environment and Quality Director, added: "We are choosing to take a leading role in reducing our industry's environmental impact.
"We work with a diverse range of public and private sector partners and businesses of all sizes are part of our supply chain.
"A key part of achieving zero harm to the environment will be working collaboratively with these partners.
"Our strategy will focus our attentions and energies on achieving zero waste, zero carbon and positive nature enhancement by 2025; and everyone has a vital role to play in achieving it."
Watchdogs at the Financial Reporting Council need at least an extra six months to complete the first stage of their investigation into the collapse of Carillion.
The FRC launched a probe into KPMG's auditing of Carillion's books when the contractor collapsed in January 2018.
In an update the FRC said: "The scale and complexity of this case is exceptional, with a huge volume of documents and information that has had to be reviewed and analysed.
"The investigation encompasses a four-year period, and numerous significant audit areas, including the accounting for construction and services contracts, pensions liabilities, goodwill and going concern.
"All of the accounting years and each of the audit areas identified remain under active consideration.
"The FRC therefore currently expects to complete the first stage of its investigation by summer 2020, rather than by January 2020."
The FRC is also investigating the conduct of former Carillion directors Richard Adam and Zafar Khan.