BAM Construction Limited and its groundworks subcontractors have been fined after a man suffered multiple life changing injuries including severe burns to his neck.
Winchester Crown Court heard how BAM had been appointed by Network Rail to construct a new railway operating centre in Basingstoke.
BAM later appointed Shoreland Projects Ltd as the groundworks contractor for the project.
On 26 January 2015, when work began to install lampposts on the site entrance road, the fifth lamp post touched the 11kV overhead power lines when it was being lifted into position by an excavator, causing Mark Bradley to suffer his injuries.
A colleague rushed to Bradley's aid, using a piece of timber to push him away from the lamp column.
An HSE investigation found a failure to properly identify the presence of the overhead power lines and appropriately plan this work activity.
No suitable control measures were in place to prevent contact with the overhead power lines putting a number of workers at risk.
BAM Construction Limited, of Hemel Hempstead, pleaded guilty to breaching Electricity at Work Regulations and was fined £260,000 and ordered to pay costs of £9415.13.
Shoreland Projects Limited of Botley also pleaded guilty to and was fined £22,000 and ordered to pay costs of £8442.53.
Speaking after the case HSE inspector William Christie said: "While this entirely preventable incident has had a permanent and very substantial effect on Mark's life, his very serious injuries could have been even worse had it not been for the quick thinking of his colleague.
"This case highlights the importance for all work to be planned properly by all duty holders. Overhead power lines pose a significant threat to the safety of workers.
"Construction work in the vicinity of live conductors must be properly planned, managed and monitored to ensure the risks are controlled."
Hinkley workers get £50m 'hotel style' site accommodation
Offsite accommodation specialist Caledonian Modular has checked-in with the £50m contract to design and build campus living accommodation for Hinkley Point C .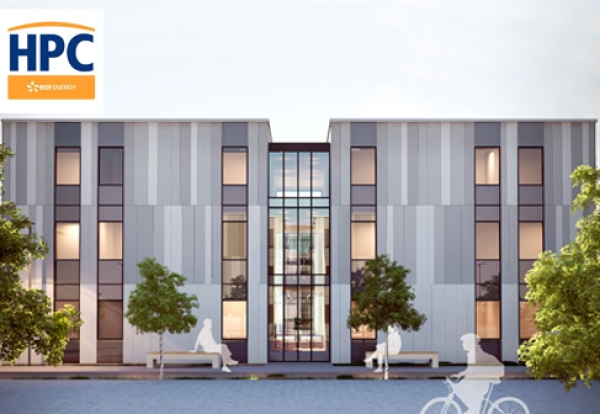 The vast workers' village will set new standards in site facilities and is considered to be the largest hotel-style development in Europe for 25 years, equivalent to a 3-star hotel.
When completed in 2017/18, it will provide 1,496 en-suite bedrooms across 44 buildings at two key locations.
The Bridgwater Campus is the larger of the two developments, with Caledonian providing twenty-nine accommodation blocks, each offering en-suite rooms for 34 workers.
A further 15 buildings will be located at the Hinkley site providing direct access to the construction zone.
The three-storey buildings will complement the surroundings, with natural timber and stone-effect cement cladding on exterior facades.
Caledonian is manufacturing the 1,496 volumetric modules at its facility in Newark, Nottinghamshire, over a 51-week period.
The firm competed with an international supply chain to win the contract with Laing O'Rourke and has doubled its workforce and re-launched its apprenticeship scheme to complete the order.
Campus accommodation will be delivered to site 96% complete, with all en-suite rooms fully fitted-out.
All external cladding will be applied during the manufacturing process, which will enable each 34-bedroom block to be completed in six weeks once delivered to site.
Caledonian chief Paul Lang, who has been closely involved in the process, said: "This is a hugely significant project for Caledonian and the wider offsite industry.
"This contract award is testament to the commitment of the project team and we are delighted to be working on one of the most important construction projects in Europe."
Laing O'Rourke Project Leader, Scott Palmer said: "We look forward to working with Caledonian across the two Somerset campus site locations, to deliver high quality accommodation to the Hinkley Point C workforce."
Construction giants H+H UK Ltd and SIG Offsite have launched a new house building system which sees homes built in just five days.
The SIG I-House combines all the speed of offsite construction with the familiarity of a traditional build – from foundations to roof in just five days.
The system can encompass the inner leaves of external cavity walls, floors, lintel, cavity closers, insulation and roof trusses.
With the inclusion of soffit and fascia, the system delivers the internal skin of a property, fully wrapped and ready for follow-on trades.
The system is a one stop shop for clients – with a single contractor required to deliver the whole house shell.
It is intended for the construction of domestic houses of up to two storey height, replacing the structure of the inner leaf of external cavity walls, separating walls and internal partitions with storey height Celcon Elements.
Installed by the SIG Offsite team, Celcon Elements are craned into place and fixed using H+H element mortar.
Timber I-Joist cassette floors are used in conjunction with the system to maintain the speed of build and roofs are either standard truss construction or the 'Roofspace I-Roof' – panelised roof system.
All components are raised into position by crane.
Costain has been selected by Transport for London to work on a revamp of the A40 Westway dual carriageway and the Marylebone flyover.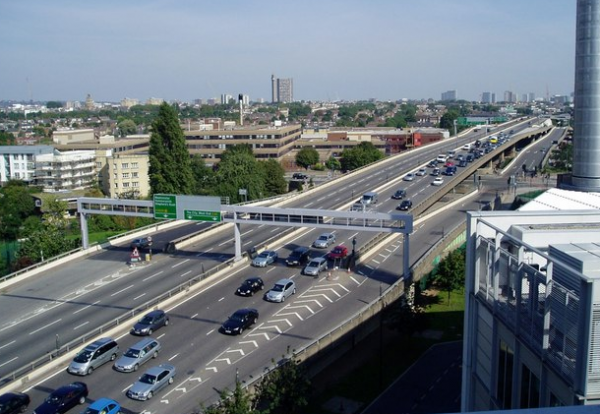 The route is used by more than 96,000 vehicles entering and exiting the capital each day.
Costain has secured a £6m contract for a feasibility study and concept design on planned upgrade work.
It will undertake a number of investigations of the 21 structures along the 4.6km of the route that runs through Kensington & Chelsea, Hammersmith & Fulham and the City of Westminster.
Costain will assess the condition of key parts of the existing structures and identify the potential scope for future refurbishment work.
The investigation works will take place in the summer.
The feasibility study will take around 10 months to complete after which Costain will develop a concept design and model how best to deliver the refurbishment works.
Marcus Hollan, Project Manager at Costain, said: "The A40 Westway is a vital transport link for Londoners. Tens of thousands of people use it every day to get to work, take their children to school or make deliveries.
"We are looking forward to working with TfL to help them improve the journey for people travelling in and out of London.
"This refurbishment will ensure that the Westway continues to keep Londoners moving in the decades to come.
"We will bring our strong technical knowledge and experience of the project so far to bear in assessing the feasibility of this refurbishment and planning out exactly how best to achieve it."
Dana Skelley, TfL's Director of Asset Management, said: "We are pleased to be working with Costain on this important and complex civil engineering project. It is a key part of the Westway's ongoing maintenance."
Costain was awarded a place earlier this year on Tfl's £500m large -scale civil engineering framework.
The other firms on the framework are Morgan Sindall and Skanska.
South Wales-based scaffolding and cladding specialist SHS Group has called in administrators with the loss of over 150 jobs.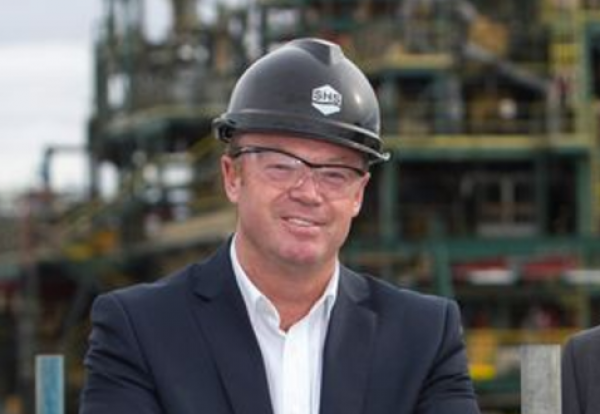 The group, which operated mainly in the industrial sector from offices in Barry, Doncaster and Port Talbot, had been struggling with losses for several years.
This was mainly down to poorly performing contracts within its cladding and HVAC insulation divisions.
SHS's management was winding down the insulation business to concentrate on scaffolding and cladding, but ran into severe cashflow problems.
Founding director Paul Smith had explored several options in order to secure the future of his group, either via a re-finance or a sale of the business but failed to secure a deal.
The group has now ceased trading while administrators from Deloitte hold talks with potential buyers for the contracts and assets.
Deloitte's appointment covers SHS Integrated Services Ltd, SHS Cladding Ltd, SHS Integrated Services (Transmission) Ltd and SHS Insulation Ltd.
The firm, which was established in 1998, worked mainly across the utility, petrochemical and transmission sectors and was expanding into mainstream construction after working at Heathrow Airport and seeing opportunities at Hinkley Point.
SHS counted Balfour Beatty, Costain, McGee and Laing O'Rourke as clients.
The latest accounts for main group business SHS Integrated Services showed a £2.3m pre-tax loss from revenue of £16.5m in 2015.
The opening of Carillion's £335m Royal Liverpool University Hospital job has been delayed again following construction problems.
Work on the site was temporarily halted in January when cracks were found in two concrete transfer beams
Now Aidan Kehoe ,chief executive at Royal Liverpool and Broadgreen University Hospitals, said they "are planning to move by Summer 2018."
Carillion is expected to now hand the building over next February compared to an original handover date of March 2017.
A Carillion spokesperson said: "We are disappointed that the opening of the new Royal Liverpool Hospital has been delayed.
"The construction of such a building on a brownfield city centre location is a very complex process and we have encountered some issues which have unfortunately led to a delay in the handover date to the Trust.
"We continue to work closely with the Trust to ensure that we handover the building as soon as possible in order for the transition into the new hospital to start."
BOSCH GCL 2-50 C + GCL 2-50 CG Professional – for more fun on construction sites!
Measuring with an inch ruler, a guideline or hand drafted lines is dreadful and not always precise. But this is a thing of the past – thanks to modern laser technology. The up-to-date pro uses a handy combi laser, which is not only easier to use but relieves day-to-day work immensely. And because laser measurements are done in a matter of minutes, if not seconds, there is always enough time for some fun on site.
–
 
For professional craftsmen of any trade the GCL 2-50 CG and the GCL 2-50 C are a real treat! They support you and your work in so many efficient ways. Both lasers are operated with a wireless bluetooth connection in combination with an app – connectivity reaching an impressive distance of up to 50 meters. The GCL 2-50 CG is able to project a green laser line – one which is visible even in the most difficult light situations. The green laser lines are up to four times more visible than the red lines of comparable equipment. By the way: The perfect companion for your combi laser is the RM 3 Professional multifunctional mount, which can also be operated wireless with the app, ensuring flexible positioning and attachment options.
Both combi lasers are ideal for levelling and setting plumb points in areas such as:
Hanging ceilings
Levelling drywalls with vertical laser lines
Electronic installations
Lighting grids
and many more…
Find out more about the #boschcombilaser right here: http://www.bosch-combilaser.com/
Ad..
Laing O'Rourke has been fined £800,000 after a worker was killed by a dumper truck driven by his brother at Heathrow Airport.
Southwark Crown Court heard how Philip Griffiths died in October 2014.
His brother Paul accidentally reversed into his 38-year-old sibling when the pair were trying to move a broken down scissor lift on a service road, while working for Laing O'Rourke.
Paul Griffiths tried to tow the scissor lift away using a dumper truck under the direction of managers.
During the attempt his foot got stuck between the brake and the accelerator and the truck reversed.
Philip, who was standing between the two vehicles, suffered crush injuries. He was pronounced dead at the scene.
An HSE investigation found that neither worker was authorised with the appropriate certificate to use the dumper truck, and that the operation was not properly overseen or managed.
Laing O'Rourke Construction Limited of Dartford pleaded guilty to breaching the Construction (Design and Management) Regulations and was fined £800,000 and ordered to pay costs of £10,000.
Speaking after sentence, HSE Inspector Jack Wilby said: "This incident was a tragedy for all concerned and, as revealed by our investigation, entirely avoidable.
"Laing O'Rourke did nothing to address the trend of these workers carrying out tasks they weren't trained or authorised for.
"These dedicated staff, including Philip and his brother, needed appropriate supervision.
"Had there been appropriate supervision, then better segregation between Philip and these two vehicles could have been established and maintained.
"This case should act as a reminder of the dangers of using workplace transport without proper planning, management or monitoring of the risks involved."
A Laing O'Rourke spokesperson said: "Laing O'Rourke fully accepts the findings of the court following the tragic events in October 2014.
"Our deepest sympathy and thoughts remain with Philip Griffiths' family, friends and colleagues at this difficult time.
"The company is committed to continually reviewing and improving its health and safety systems."
House builder Redrow has walked away from talks to merge with Bovis Homes after an initial approach was rejected by the southern house builder.
This morning Redrow said it would not be in its shareholders' best interests to increase its proposal above the level which was rejected by the board of Bovis.
Its share and cash offer would have given Bovis a 32.4% stake in a merged house building business.
The move leaves Galliford Try as the last remaining bidder still in discussions although its initial approach was also rejected by the Bovis board.
Galliford Try's current offer values Bovis at £1,191m and would make Galliford Try the 52.25% majority shareholder in the merged group.
Under City takeover rules the firm now has until April 9 to make a firm offer for Bovis.
In a statement this morning Redrow said: "We will instead continue to focus on its highly successful organic growth strategy that has delivered approximately 55% compound annual growth in pre-tax profits from financial years 2012 to 2016.
"Redrow's strong land bank and disciplined approach to its operations means it is well-placed to both continue to grow its profits and progressively increase dividend payout rates to 33% in the medium term."
Bouygues/Laing O'Rourke has got the go-ahead to start pouring concrete on the first key structures for the Hinkley Point C nuclear power station.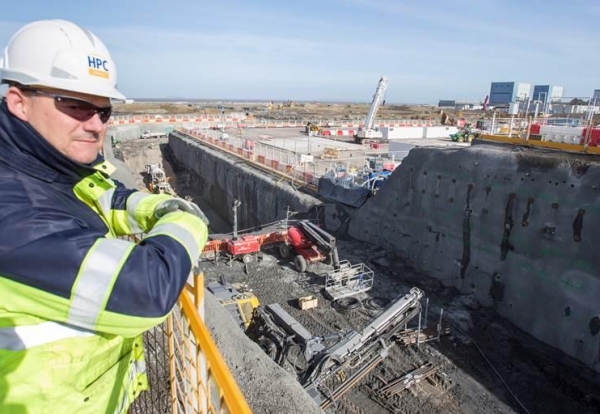 The Office for Nuclear Regulation has approved first structural concrete for the 'technical galleries' of the power station.
These are a series of underground reinforced concrete structures to be located beneath the site and some above-ground structures, connecting services such as cooling water and electricity to the two reactor units and other structures.
Up to now the on-site construction activities have been limited to preparatory and enabling works, including the construction of several concrete batching plants and aggregate stores.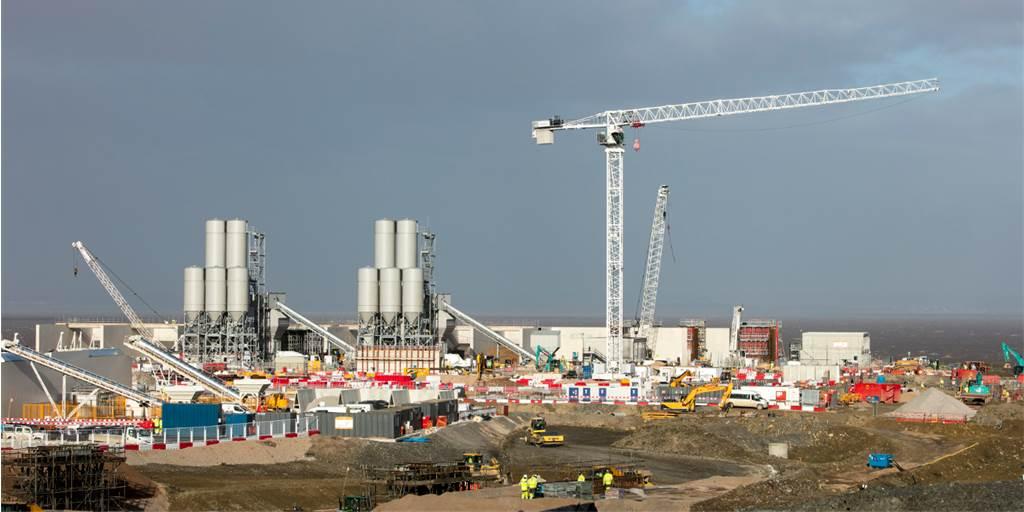 Following First Nuclear Safety Concrete, the site workforce will grow rapidly to several thousand.
Mike Finnerty, Director of ONR's new reactors programme said: "Our consent for the first nuclear safety concrete at Hinkley Point C is a key regulatory milestone marking start of construction of the first nuclear power station since Sizewell B in Suffolk.
"We have carried out extensive assessment of EDF's safety case and preparedness for this important step at Hinkley Point C.
"However, this does not give consent for all elements of construction. We will continue to regulate NNB Generation Company – a subsidiary created by EDF Energy -activities and have implemented a number of hold-points to ensure we have full regulatory control over the various construction and commissioning stages through to start of operation."