Anyone who's ever had a rodent infestation at home will understand the headache it causes – but if you thought that was bad enough, imagine facing an invasion from rats at your construction site.
It's a nightmare situation all too familiar to the Belgian officials responsible for opening new road tunnels in Brussels. Earlier this year, they claimed progress had been halted after rats ate construction plans.
Whilst this does sound like a very extreme and public use of the classic 'sorry, the dog ate my homework' excuse, it also accurately points out one of the biggest issues that arises from pest control problems on a building site – namely, delays.
As rats and mice struggle to find shelter and food, they'll happily gnaw their way through woodwork or burrow between joints, leaving heaps of expensive damage in their wake, as well as completely disrupting your schedule.
And, as Belgian officials discovered, it's a complication investors aren't likely to be sympathetic towards, particularly because it can be easily avoided with a few simple actions.
Here's our top advice for minimising the impact of pests on your construction site.
#1: Deal with any current problems
If you're working on a brownfield or a greenfield site, you may have already disturbed a population of rats or mice. In that case, it's important to keep an eye out for signs of an infestation. Chewed electrical cables – in fact, chewed anything – will be one of the most obvious indicators.
If you're too late and they've already got a stronghold at your site, your only sure-fire tactic of getting rid of them is to hire an established rodent control company – they'll also keep you on the right side of the law when it comes to dealing with protected species like bats.
#2: Protect your staff
Everyone knows that rats spread diseases, but did you also know that their germs can linger even after the pests have been eradicated? That means your employees could still be at risk of contracting potentially lethal infections, especially if stagnant water is nearby.
Limit the possible health and safety consequences by providing protective gloves to all construction workers, and promote good hand hygiene with adequate washing facilities.
#3: Stop future complications
Prevention is far easier and more effective than curing an infestation. Protect your building from future invasions from pests and rodents by incorporating preventative measures into initial construction stages.
Your biggest task will be blocking all conceivable points of entry, including gaps around drain pipes and air vents. A fine mesh should do the trick, and future human inhabitants will be forever thankful for your efforts.
So you never have to utter the shaming words 'Rats ate my construction plans' like those hapless Belgian officials, stick to these three steps for stopping rodent problems from disrupting your building site.
Builders' merchant Travis Perkins is closing more than 30 branches due to an "uncertain" market outlook.
The building supplies giant said the closures would result in an exceptional charge of £50m as it issued a profit warning to the city in a trading update.
John Carter, Chief Executive, said: "Our Plumbing & Heating results were disappointing and whilst market conditions have worsened, we are not satisfied with our performance and will commence reviewing these operations.
"It is still too early to predict customer demand in 2017 with certainty and we will continue to monitor our lead indicators closely.
"Given this uncertainty we will be closing over 30 branches and making further efficiency driven changes in the supply chain, resulting in an exceptional charge of £40-50 million this year.
"We have a proven track record developed over many years of taking swift action to take advantage of opportunities as they arise in whichever part of the cycle we find ourselves.
"The strength of the Group's balance sheet and the competitive advantage we have created through the investments we have made position us well to continue outperforming the markets we compete in and drive shareholder value over the medium term."
Plans to build a 52-storey skyscraper at the former Granada studios site in Manchester city centre have been approved.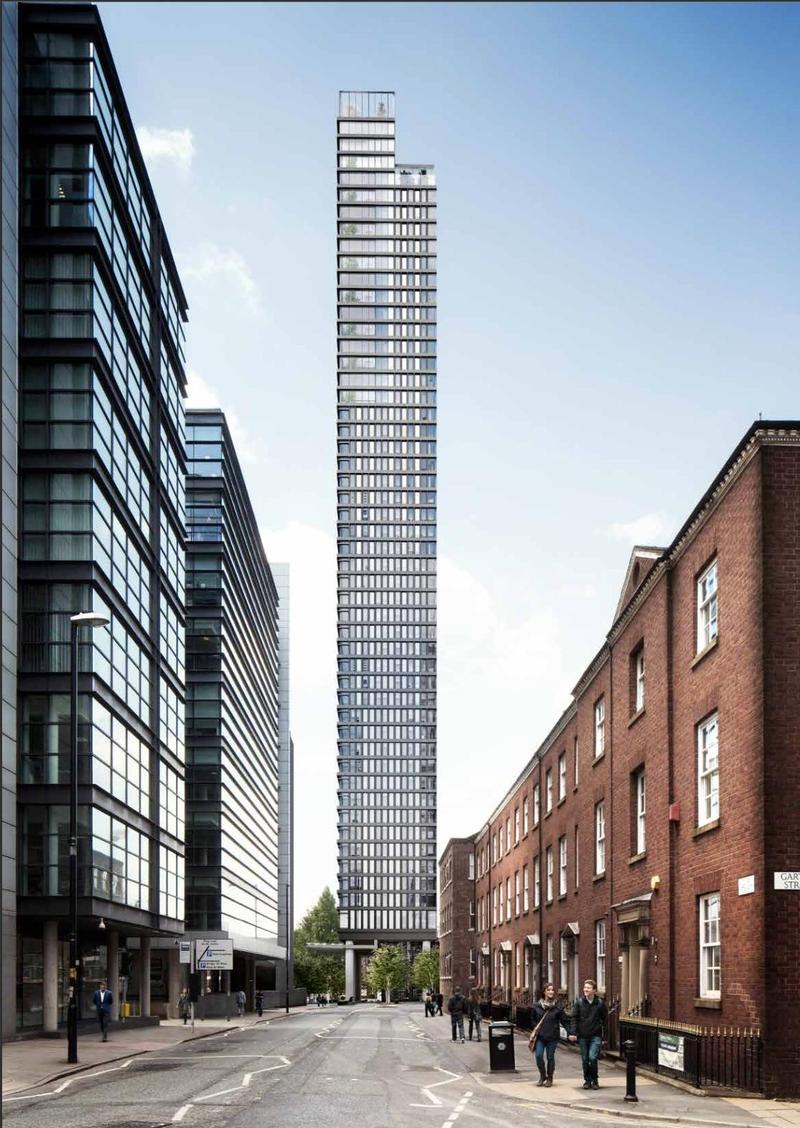 The tallest building in Allied London's redevelopment at St John's will rise to 168.4m – just half a metre shorter than Beetham Tower in Deansgate.
Nadler Hotel plans to operate from the 18 lower storeys with private rented flats above.
The 3.2-acre site around the Old Granada Studios complex sits in the northern part of the wider 13-acre St John's £1.3bn regeneration scheme, which includes several more high rise buildings.
Other buildings for the Globe & Simpson site granted development approval include a neighbouring eight-storey aparthotel, an 18-storey residential building and a four-storey residential building.
St. John's Place is due for completion at the end of 2018.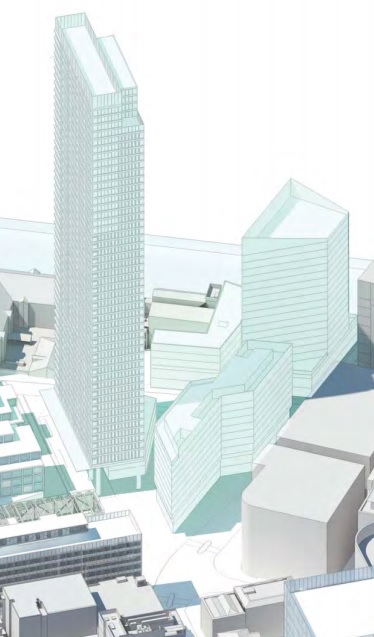 Once completed, the wider St John's neighbourhood will total 3,000 homes, 600,000 sq ft of commercial space and a mix of cultural venues including the £110m Factory arts centre.
Firefighters battled  a huge blaze through the night on Sunday after the timber frame of high rise flats under construction in Manchester caught fire.
Crews were called to the site in Gorton.
At the height of the incident five fire engines were in attendance and local houses had to be evacuated due to the heat.
Incident Commander Ben Levy said: "At around five past eight this evening we received a large number of call, in excess of forty.
"The fire involves a large timber frame building and upon arrival our crews found the top two floors well alight.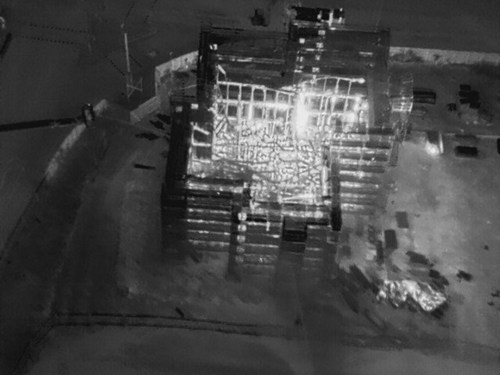 A night vision shot showing the extent of the blaze
"Given the fact it's timber framed and open to the elements the fire spread quite quickly".
Fire crews managed to get the blaze well contained and were damping down throughout the night.
The cause of the fire is still under investigation.
Clients could face a tax of 0.5% of construction costs if they choose contractors who don't invest in research and development or skills training.
That is one of the ideas in a radical review of the construction industry currently being pored over by Government ministers who commissioned it.
The Farmer Review of the UK Construction Labour Model warns the industry faces "inexorable decline" unless major changes are made.
It highlights construction's "dysfunctional training model", lack of innovation and collaboration and "non-existent research and development culture."
Author and consultant Mark Farmer said the needs of construction firms and the clients who hire them are out of step.
He said: "If you buy a new car, you expect it to have been built in a factory to exacting standards, to be delivered on time, to an agreed price and to a predetermined quality.
"This needs to happen more in construction, so that the investors, developers or building owners hiring construction firms increasingly dictate the use of modern methods of delivery and invest appropriately in the skills agenda to grow this part of the industry.
"There are more similarities between manufacturing and construction than many people are led to believe and this perception needs to change, starting in the housing market"
One recommendation set out for the medium term is a "carrier bag charge" style behavioural deterrent scheme.
This would levy a tax on businesses who buy construction work in a way that doesn't support industry innovation or skills development.
Clients could face paying a suggested levy equal to 0.5% of a scheme's construction cost but would avoid paying this tax completely by commissioning construction in a more responsible way.
Farmer said: "The construction industry is in dire need of change.
"What is clear to me following the nine months spent conducting this review is that carrying on as we are is simply not an option.
"With digital technology advancements pushing ahead in almost every other industry and with the construction labour pool coming under serious pressure, the time has come for action.
"Unless we find some way of promoting innovation in construction and making the work less labour intensive and more attractive to new entrants, there's a very real danger of the construction sector going into an inexorable decline over the next few years.
"I hope this review generates some debate in the sector and all involved can consider their role in safeguarding the industry's long term health."
Ray O'Rourke, chairman and chief executive at Laing O'Rourke, said: "Laing O'Rourke has invested heavily in innovation and continuous improvement, and therefore I welcome many of the findings and recommendations of the Farmer review.
"The report shines a light on the serious and systemic issues in UK house building and the wider construction industry, and we cannot afford to ignore them any longer."
"There is significant scope for radical transformation through the adoption of new technologies and advanced manufacturing approaches.
"This will deliver the quality housing stock the UK urgently requires and directly address the acute skills gap that threatens our very future.
"Government, developers and deliverers need to invest collectively to achieve these shared goals and future-proof the industry."
Ten main recommendations of the Farmer Review
1.    Construction Leadership Council should have strategic oversight of the implementation of these recommendations and evolve itself appropriately to coordinate and drive the process of delivering the required industry change programme set out in this review.
2.    CITB should be comprehensively reviewed and a reform programme instituted.
3.    Industry, clients and government should work together leveraging CLC's Business Modelsworking party activity, to improve relationships and increase levels of investment in R&D and innovation in construction by changing commissioning trends from traditional to pre-manufactured approaches. The housing sector (spanning all tenures) should be used as a scalable pilot programme for this more integrated approach.
4.    Industry, government and clients, supported by academic expertise and leveraging CLC's current Innovation work stream activity, should organise to deliver a comprehensive innovation programme. This should be fully aligned to market, benefits case led and generate a new shape of demand across industry, with a priority on residential construction. It should quickly define key measures of progress and report regularly against these as a check on the possible need for more radical measures. It should in turn also help shape CITB reform proposals in relation to technology and innovation grant funding initiatives.
5.    A reformed CITB should look to reorganise its grant-funding model for skills and training aligned to what a future modernised industry will need. Industry bodies and professional institutions should also take a more active role in ensuring that training courses are producing talent which is appropriate for a digitally enabled world, ensuring that the right business models are evolved with appropriate contractual frameworks.
6.    The government has recently reaffirmed its commitment to having a strong industrial strategy. The government should recognise the value of the construction sector and be willing to intervene by way of appropriate further education, planning and tax / employment policies to help establish and maintain appropriate skills capacity.
7.    A reformed CITB or stand-alone body should be challenged and empowered to deliver a more powerful public facing story and image for the holistic 'built environment' process, of which construction forms part. This responsibility should include an outreach programme to schools and should position industry exemplars and the target future state rather than just 'business as usual'.
8.    Government should act to provide an 'initiation' stimulus to innovation in the housing sector by promoting the use of pre-manufactured solutions through policy measures. This should be prioritised either through the conditional incentivisation of institutional development and investment in the private rented sector; the promotion of more pre-manufactured social house building through registered providers; direct commissioning of pre-manufactured housing; or a combination of any of the above. It should also consider planning breaks for pre-manufactured approaches.
9.    Government, as part of its housing policy planning, should work with industry to assemble and publish a comprehensive pipeline of demand in the new build housing sector, on the same lines as the National Infrastructure Pipeline, seeking to bring private developers and investors into this as far as possible to assist with longer term innovation and skills investment planning.
10. In the medium to longer term, and in particular if a voluntary approach does not achieve the step change necessary, government should consider introducing a charge on business clients of the construction industry to further influence commissioning behaviour and to supplement funding for skills and innovation at a level commensurate with the size of the industry. If such a charge is introduced, it should be set at no more than 0.5% of construction value, with a clear implementation timetable. Clients should be able to offset their contribution by demonstrating how they are contributing to industry capacity building and modernisation by directly or indirectly investing in skills development, pre-manufacturing facilities, or other forms of innovation and R&D.
When it comes to crane mats, many people are surprised to find out that timber mats are very popular in a lot of industries. It's easy to dismiss wood as a primitive, out-dated material that is best consigned to rustic-style kitchens and artisan bakeries. Since the industrial revolution, we've come to rely more on metals – steel in particular – in our industries, so what makes timber so valuable when it comes to crane mats?
Timber, it seems, offers several advantages over steel when used for crane mats. Here are a few of the major ones.
Timber weighs significantly less than steel
Steel is much heavier than timber, as you no doubt already know. The extra weight of steel makes moving the crane mats into position difficult, so additional machinery is usually needed. When it comes to transporting the crane mats from area to area, the extra weight of the steel can increase shipping costs and can also increase the amount of fuel needed in transportation.
Timber crane mats cost less to produce than steel ones
Timber crane mats are much cheaper to produce and buy than steel mats. There's nowhere near as much energy and effort involved in collecting and refining the raw materials, for a start! Once the iron ore has been mined, it needs to be smelted and only then set into moulds, whereas timber is much easier to turn into mats. In addition to this, once a steel mat has been manufactured, it is impossible to change its size. Timber is much more adaptable, with makers able to produce all manner of shapes and sizes. Wooden mats can even be trimmed to fit another job if necessary.
Timber is more flexible than steel
Wooden crane mats have a bit more flexibility and "give" than steel ones do, which is very useful in some applications. All crane mats are made from top-quality hardwoods that are also slightly bendy – they won't just snap under excessive weight. In fact, the bending and maybe a few popping or creaking noises can serve to tell workers that the load is maybe too much, allowing them to intervene before something goes wrong.
Timber crane mats are safer in some dangerous environments
The relative softness and flexibility of timber makes these mats more appropriate for the more dangerous industries – gas, oil and even nuclear. Wooden mats are far less likely to disturb or damage delicate structures like pipes and tanks and can be seen as a form of protection for them when work is being carried out on or near them.
Wooden mats offer more traction than steel
As you can imagine, the natural grain of the wood offers people and machinery much more traction and grip than most steel does. Many steel mats have a smoother surface that becomes unworkably slippery if it gets wet or muddy. Of course the mats can be topped with gripping finishes, but these can wear off under heavy use and may mean that the mat has to be replaced, leading to avoidable expense.
The Government needs to fire-up a massive school building programme to deliver more than 2,000 schools in England by 2020 to meet booming pupil numbers.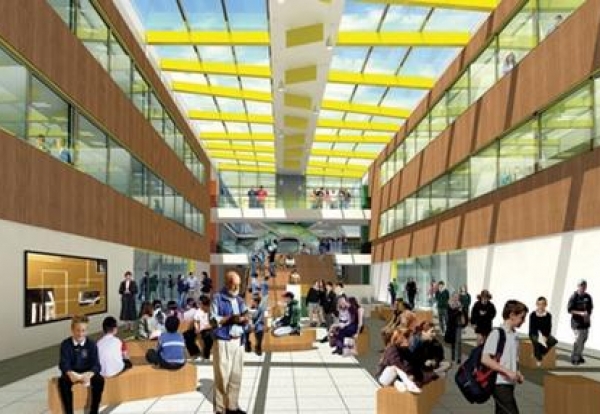 The depth of the country's school places crisis has been thrown into the spotlight in new research for public sector procurement specialist Scape Group.
Local authorities now predict the number of primary and secondary school pupils will swell by an extra 729,000 by 2020.
To meet this demand the Government needs a radical rethink of it school building programme. This would include setting new targets to build 1,744 primary schools and 378 secondary schools in the next four years.
This equates to two new schools every day to meet the shortfall. More than 500 of these would be needed in London alone to head off the looming schools crisis.
Mark Robinson, chief executive of Scape Group, said: "The country will soon start to feel the full weight of the impending boom in pupil numbers, and we're already seeing unprecedented pressure on school places. A radical new wave of school-building must be a top priority for government."
He added: "The government's preference for free schools has created uncertainty for local authorities, who are tasked with planning and building new schools, but will not be responsible for running them. Proposals for new grammar schools has further muddied the waters. 
"In a post-Brexit economy, with all of the uncertainty this brings, the construction of new schools must be a top priority for government and local authorities must be given the tools and funding necessary to deliver extra places in time.
"Creative solutions including standardised design, classroom extensions and larger 'super-schools', as well as more effective use of land to deliver mixed-use developments, are all options we need to look at to deliver more new schools."
London, the South East and East of England are set to see the highest growth, while the North East and North West will see more modest increases.
School Building Challenge: England's Regions
| Regions | Extra pupils by 2020 | Primary schools  | Secondary schools | Total needed |
| --- | --- | --- | --- | --- |
| London | 170,943 | 421 | 86 | 507 |
| East of England | 89,198 | 222 | 45 | 267 |
| South East | 115,102 | 291 | 56 | 347 |
| West Midlands | 74,651 | 162 | 42 | 204 |
| Yorkshire and the Humber | 65,512 | 149 | 35 | 184 |
| South West | 59,854 | 150 | 29 | 179 |
| East Midlands | 52,644 | 124 | 28 | 152 |
| North West | 80,588 | 187 | 43 | 230 |
| North East | 21,124 | 38 | 14 | 52 |
The capital will see a 15% increase in primary and secondary school populations by 2020, meaning an additional 170,943 pupils and requiring 507 new schools. Of these, 421 would be the equivalent of 1FE primary schools and 86 would be secondary schools.
Outside of London, Manchester will see a 27% rise in pupil numbers, with almost 19,000 extra primary and secondary pupils by 2020. This will require the equivalent of 57 new schools – 48 primary schools and nine new secondary schools in just four years.
The cities of Bristol, Peterborough, Milton Keynes, Leicester and Nottingham will also see rapid growth requiring new school building. Peterborough's 21% growth in pupils will require 20 brand new schools, while Milton Keynes' 19% increase will require 27 new schools. 
The districts of Reading, Slough and Bracknell in London's commuter belt will also see significant growth as the capital's growing population spills out across the M25, with pupil numbers rising by 25%, 20% and 18% respectively. England's fastest growing boroughs
| Local authorities | Extra  pupils by 2020 | New primary schools | New secondary schools | Total schools needed |
| --- | --- | --- | --- | --- |
| Manchester | 18,842 | 48 | 9 | 57 |
| Reading | 4,717 | 13 | 2 | 15 |
| Peterborough | 6,944 | 16 | 4 | 20 |
| Slough | 5,178 | 11 | 3 | 14 |
| Milton Keynes | 7,903 | 24 | 3 | 27 |
| Leicester | 8,847 | 19 | 5 | 24 |
| Bracknell Forest | 3,021 | 6 | 2 | 8 |
| Thurrock | 4,354 | 11 | 2 | 13 |
| Nottingham | 6,614 | 17 | 3 | 20 |
| Bristol | 8,900 | 21 | 5 | 26 |
Andrew Alsbury, Willmott Dixon education director, said: "The continued and urgent need for a well-planned long-term solution to meet rising school place demand in the face of increasing pressure on capital budgets is one of our biggest challenges over the next decade. It needs a joined-up approach between the public and private sectors, as well as local and central government to bridge the gap."
The full report, The School Places Challenge, can be downloaded fromwww.scapegroup.co.uk/research
Civil engineering contractors are calling on the Government to dump over-bureaucratic EU procurement rules.
The Civil Engineering Contractors Association has been carrying-out a year-long study into improving procurement for infrastructure projects.
Now the association is calling for action ahead of the Autumn Statement as the Government implements its Brexit timetable.
CECA Head of External Affairs, Marie-Claude Hemming said: "Civil engineering contractors are primed to deliver a substantial project workload over the coming years.
"Yet their ability to deliver these projects in the most efficient way is increasingly being stymied by burdensome procurement processes on projects large and small.
"Research suggests that this burden is caused, in part, by the rules that are enforced as a result of EU procurement regulations.
"While some of the EU processes are sensible, and ensure a competitive market for customers, the decision to leave the EU potentially opens the opportunity to look again at the bits that are not working as well.
"Clearly the UK's departure from the EU will take time to achieve, and industry will still be bound by UK and global regulations.
"However, there is no reason why we could not start to look now at what the future of procurement might look like outside the EU.
"We hope that the Government will take this opportunity to work with industry to review the current approaches to procurement, to see where there may be options to improve."
Stirling-based Robertson Group is predicting main contractors will have to rebalance margins as project bank accounts become commonplace on public sector work in Scotland.
Chairman Bill Robertson predicted a fundamental business model shift as he unveiled another year of strong profit growth to March 2016.
He predicted further upward pressure for healthier main contractor margins would result from greater involvement of private sector funders in the industry.
Robertson said: "Due to the changing source of funders in our market the group board believes that healthier margins in our sector will be a requirement of participation by funders to major projects and businesses.
"Our group companies therefore will continually focus on a growing return on capital and improving risk profile in our projects in preference to growth in volume.
"Indeed, in construction, if the intended project bank account process promoted by the public sector is pursued across the industry, the additional profit element required to operate such a scheme will require a rebalancing of margins within the industry."
Over the year Robertson nearly doubled pre-tax profits to £21m on record turnover of £453m, while building its strongest ever forward order book at £2bn.
The group is now planning to double turnover over the next five years.
More than £100m of revenue is presently generated in England where the diversified Robertson Group has been steadily building its presence with a new Yorkshire and East Midlands office in Sheffield.
Robertson said the group had seen continued and sustainable growth across its 19 diverse infrastructure-based businesses, most notably in its construction, house building and partnership homes businesses.
Over the last 18 months the fast expanding group has taken on over 600 staff taking total headcount to nearly 2,000.
This year it aims to recruit a further 100 staff as it maintains a focus on using direct labour to maintain competitive advantage in the current skills crisis.
Partnership homes grew strongly and has now secured contracts to deliver over 2,500 homes over the next five years in Scotland. The firm also formed a partnership homes business in the North of England.
The group also expanded its offering in building services, civil engineering and rendering and roofing over the last 12 months.
Robertson Capital Projects, the group's investment business, has successfully utilised its strong group working approach by involving its sister businesses in construction and facilities management to secure preferred bidder status for the delivery of a new £62m hospital in Kirkwall for NHS Orkney.
The investment will be run on 30-year concession commencing on financial close, which is anticipated in February 2017.
The homes business is operating on eight sites in Scotland including new developments in Dunbar, Strathaven and Mid Calder in Central Scotland. Robertson Homes also plans to develop quality family homes in the North of England, with four sites identified. 
The Government is pledging £5bn of public money to accelerate building of tens of thousands of homes.
Under the latest plan to galvanise the house building industry, ministers will set aside £2bn of new public borrowing to fund an Accelerated Construction Scheme to make public land with planning permission available to builders.
A further £3bn home building fund using previously-announced cash will provide loans to stimulate new building projects where finances are tight.
Builders will be encouraged through these funding pots to use more modern building techniques in the hope of delivering homes twice as quickly.
Also new rules will be introduced to make it easier for developers to demolish offices and replace them with residential housing on a like-for-like basis.
Local planning authorities will be able to grant permission in principle on sites identified in new brownfield registers, to take the risk out of developing a potential 140,000 homes a year.
Chancellor Philip Hammond and Communities Secretary Sajid Javid will set out details of the funds at the Conservative party conference in Birmingham today.
"We'll use all the tools at our disposal to accelerate housebuilding and ensure that over time, housing becomes more affordable," Hammond said in a statement before his speech to the conference.
The home building fund will release £1bn of short-term loans for small builders, custom builders and innovative developers to deliver 25,500 homes by 2020, while a further £2bn of long-term funding for infrastructure will unlock up to 200,000 homes over the longer term, they said.