CLOCS commends new national Vulnerable Road Users course for construction industry
Considerate Constructors Scheme creates e-learning course on Best Practice Hub to achieve greater awareness of vulnerable road users
London, United Kingdom, 18 January 2016: The Best Practice Hub – the construction industry's free to access online platform for sharing best practice – has produced an e-learning course about Vulnerable road users.
Launched on 9 January, the course is designed to increase knowledge and understanding of the risks construction activity can pose to vulnerable road users and provides practical methods which can be adopted to minimise these risks. It is available to all registered Best Practice Hub users.
A fundamental part of the course is to provide participants with an understanding of CLOCS – the national standard for Construction Logistics and Community Safety – and how it can be adapted for any type of construction activity across the UK.
Other learning sections include current road safety legislation, the Highway Code and details of other important road safety programmes including FORS – the Fleet Operator Recognition Scheme.
The course, which is eligible for CPD, has already received a huge uptake, with hundreds of individuals from Scheme-registered sites, companies and suppliers completing it.
To drive higher standards nationally, the Scheme has also introduced a dedicated section about the CLOCS Standard on the Best Practice Hub as well as additional questions about CLOCS in the 2017 Monitors' Checklist.
Considerate Constructors Scheme Chief Executive Edward Hardy said: "All types of construction activity can involve potential risks to vulnerable road users. It is, therefore, essential that the industry knows and understands these risks and does all it can to minimise them, both for the general public and the workforce.
"The Vulnerable road users e-learning course and section about the CLOCS Standard on our Best Practice Hub provides an easily accessible and practical way for everyone within the industry – including site managers, contractors, suppliers and clients – to raise safety standards for every road user and pedestrian affected by construction vehicles."
CLOCS Project Director Derek Rees commented: "The CLOCS team commends the Considerate Constructors Scheme for creating the Vulnerable road users e-learning course and providing a dedicated CLOCS section on the Best Practice Hub. Both resources provide an invaluable way to help raise awareness of the daily risks presented to pedestrians and cyclists and how the industry can effectively manage the impact vehicles accessing sites have on the local community and workforce."
Click here to visit the Best Practice Hub.
Click here to take the Vulnerable road users e-learning course.
Click here to view the CLOCS section.
5 tips for tackling a listed property restoration in 2017
If you have been thinking of getting your listed property spruced up, whether it's an extension or re-structuring the foundations, there are fundamental things that you will need to consider before.
Sarah Khan, a member of the Society for the Protection of Ancient Buildings (SPAB) and Jonathan Clark who is a member of the RIBA conservation group share their top tips on approaching a listed building restoration.
Be particular with restoration scale
According to RIBA accredited Conservation Architect Sarah Khan if you plan on doing work to both the interior and exterior of the building, you'll need to apply for listed building consent and planning permission. If your listed building is in a conservation area, you'll need to take this into account.
Restore for reasons of practicality not trends
Late last year it was announced that the Buckingham Palace will undergo a 10 year refit. Work will start in April 2017 and will focus on replacing 33-year-old boilers, electrical cables and pipework. The most common misconception people have is that just the façade of a property is listed says Sarah, find out everything you need to know about your property from your local council.
Materials will shape how far you can restore
The restoration projects of the Elizabeth Tower (Big Ben) includes using original gold paint for the face of the clock, prepare yourself for the fact that the use of cheap, modern materials will often not be possible, advises Sarah.
Surround yourself with the right craftsmen and architects
The biggest challenge we faced was undoubtedly dealing with the conservation officer. It was a process of negotiation and convincing them that our proposals would materially enhance the building and bring it into the 21st century in a sympathetic way – says Jonathan Clarke, founder of Jonathan Clark Architects.
Strike a balance between replica and restoration
Your restoration plans should clearly highlight how you will be preserving your listed building, it could be anything from not chopping down an old tree in your garden to using 10,000 bricks from original building (part of Battersea Arts Centre restoration plan.)
Sarah and John share their experiences working with listed building restorations as part of the Hiscox cover stories campaign, read their full interview here.
January 17, 2017 – Construction firms' call handling standards have come into question as the result of a major new study into telephone practice.
The research conducted by audio branding specialist PHMG, which audited 185 firms in the construction industry, discovered the large majority risk losing custom by subjecting customers to generic music and audio while on hold.
Typically, waiting on hold is seen as a major bugbear but 54 per cent of construction companies still leave customers listening to nothing but generic music. A further 26 per cent subject them to beeps, while 16 per cent leave callers in silence and four per cent force them to listen to ringing.
No companies were found to employ brand-consistent voice and music messaging – viewed as the best practice approach to handling calls – less than the national average of two per cent.
Mark Williamson, Sales and Marketing Director at PHMG, said: "Call handling remains a critically undervalued element of customer service and marketing. A previous study of 1,000 UK consumers found 73 per cent will not do business with a company again if their first call isn't handled satisfactorily.
"Therefore, it is important companies do their utmost to improve the experience. The research shows there is still work to be done in providing an experience that keeps callers engaged and entertained.
"Generic music, beeps, ringing or silence convey a message that the customer is not valued, which will only serve to compound any annoyance felt as a result of being made to wait on hold."
The research also found 92 per cent of construction firms do not even use auto attendant messaging to greet customers who call up outside of normal working hours.
It also seems call handling standards have not significantly improved when comparing the results to a similar study conducted in 2013. The number of companies playing repetitive music has increased by 23 per cent during that period while the number using brand-consistent voice and music has stayed the same.
"The trends over the past three years suggest construction firms believe generic music is enough to keep callers entertained but this can actually have the opposite effect," added Williamson.
"An existing, generic piece of music should not be repurposed to convey a message it was never intended to, as its characteristics may not match those of the company.
Hearing is one of our most powerful emotional senses so the sounds customers hear when they call a business will create a long-lasting impression. Every element of a music track, whether tempo, pitch or instrumentation, will stir different emotions so traders should ensure they convey the appropriate brand image."
Councils across England are today finding out their share of £1.2bn local roads funding for the next financial year.
Transport Minister Andrew Jones announced funding to improve roads, cut congestion and improve journey times includes money from the new National Productivity Investment Fund, announced in the Autumn Statement and the Pothole Action Fund.
It also includes £75m which councils can bid for to repair and maintain local infrastructure such as bridges, street lighting and rural roads.
The government has today also published further information about what the funding will be spent on – the latest step in the economic plan to stimulate the economy and build a country that works for everyone.
A key part of this is putting in place improved transport links including better roads, to help people access work, school and services.
Transport Minister Andrew Jones said: "The funding we have allocated today is focused on relieving congestion and providing important upgrades to ensure our roads are fit for the future – helping to build an economy that works for everyone.
In a further effort to reduce the number of potholes the Department for Transport will begin a new innovative trial, in partnership with Thurrock and York Councils which could revolutionise the way potholes are identified and managed.
A pothole-spotter system, mounted to refuse collection vehicles, comprising of high-definition cameras, integrated navigation system and intelligent software will be deployed to identify road surface problems before they become potholes.
The DfT will also support plans for a new motorway junction on the M11, near Harlow in Essex. This will help to ensure the delivery of 15,000 homes and support continued growth in the local economy.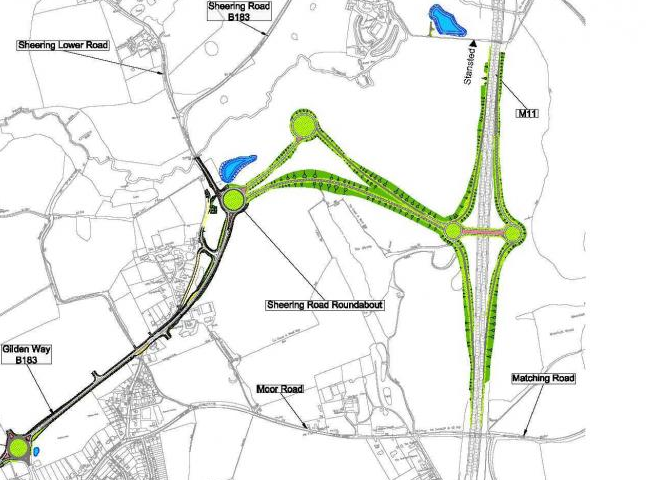 The new junction, to be known as Junction 7A, will sit to the north of Harlow, and will cut several minutes from journeys to Stansted and Cambridge.
The scheme will provide better access to the motorway both for new residents and for the existing inhabitants of Harlow and Sawbridgeworth; plus less congestion on the existing junction 7. The project will be part-funded by Essex County Council, and could begin construction in 2019.
Kier and Galliford Try have together secured over £60m in Government funding to build affordable homes.
The funding, which for the first time saw cash handed to contractors as well as housing associations, formed part of a £1.28bn tranche of first round grant awards under the 2016-21 Shared Ownership and Affordable Homes Programme.
Among the housing contractors securing Government support for the first time Kier bagged nearly £42m to deliver 1,378 homes, plus 335 associated but non-funded affordable homes..
Galliford Try was awarded almost £19m for 530 affordable homes, Keepmoat bagged nearly £18m for 439 homes and Lovell secured over £11m for 420 homes.
Private builder Westleigh Developments was also allocated £48m of grant to build 1,590 new homes under the programme.
The first round of cash hand-outs were unveiled as the Government invited bids for a further £4.7bn of funding to increase the supply of new shared ownership and affordable homes.
The pot of cash consists in part of £1.3bn not allocated at the initial SOAHP bid round and an extra £1.4bn announced in the Autumn statement to deliver a further 40,000 affordable homes.
The Government is encouraging bids from organisations other than housing associations and is encouraging off-site construction solutions.
The Rt Hon Greg Clark MP Secretary of State for Communities and Local Government, said:"We've reformed the rules to make these homes available to the widest possible range of buyers – and to make the capital grants open to widest possible range of developers and housing providers.
"We also aim to encourage innovation – both in partnerships for local housing delivery and in the use of advanced construction technologies."
Considerate Constructors Scheme announces 2017 monitoring Checklist
New Checklist brings greater focus on key issues of:
tackling illegal workers
encouraging an improved road safety culture
London, United Kingdom, 6 January 2017: The Considerate Constructors Scheme – the national Scheme to improve the image of the construction industry – has announced a new Monitors' Checklist.
The Checklist, which came into effect on 1 January 2017, is the key method which Scheme Monitors use to assess and score sites, companies and suppliers' performance against the Scheme's Code of Considerate Practice.
The Scheme has identified two pressing issues requiring a more concerted effort from the construction industry – tackling illegal working and improving road safety.
Although the 2017 Checklist has undergone minor changes in all five sections, there are new questions within the Specific Data section – which captures key information and identifies trends within the industry. The first set of questions have been introduced to encourage sites, companies and supply chains to examine how they are ensuring the legitimacy of their workforce:
Are there processes in place to ensure subcontractors (and subsequent subcontractors) are conducting right to work checks?
Are physical spot checks conducted to ensure minimum standards of right to work checks are taking place within the supply chain?
Two questions have also been added to encourage greater adoption of a more considerate road safety culture. The questions assess the extent to which CLOCS – the national standard for Construction Logistics and Community Safety – is embedded across Scheme-registered sites, companies and suppliers.
Is the company a CLOCS Champion?
Is this site operating to the requirements of the CLOCS Standard?
This enhancement to the Checklist will gauge the level to which those registered with the Scheme are helping to raise safety standards for every road user and pedestrian affected by construction vehicles. Recognising this important industry standard for the protection of vulnerable road users has been part of the Scheme's monitoring Checklist for a number of years. In October, the Scheme became a partner in delivering the CLOCS Standard, further strengthening its support of this important initiative.
Commenting on the new Checklist, Chief Executive of the Scheme, Edward Hardy said: "With over 18,000 monitoring visits to sites, companies, and suppliers every year, the Scheme is the central part of instigating change to help raise standards and improve the image of the construction industry.
"The Scheme's monitoring Checklists are the backbone to effecting this change, and we are pleased to be introducing greater focus on helping to address the critical issues of tackling illegal working in construction and helping to embed a culture of safety through greater adoption of the CLOCS Standard."
Click here to read the new Checklist.
Co-op has unveiled plans to spend £70m to open 100 stores across the UK next year.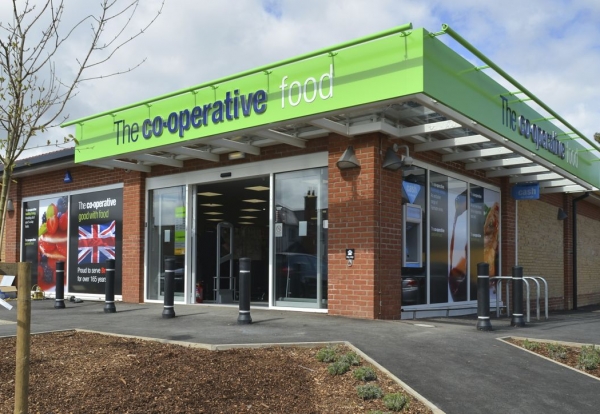 The expansion programme keeps step with major discounters like Lidle and Aldi which are expanding while the big four scale back their expansion plans.
In the case of the Co-op, the retailer is entering the final stretch of a three-year turnaround programme following a period of turmoil mainly involving its banking group.
The new convenience outlets would be predominantly based across London and the South East, with five stores opening in the capital before the end of March.
Elsewhere in the country, stores will be appearing in Swansea, Kings Bromley in Staffordshire, Beverley in Yorkshire, Northfields in East Lothian and Sheffield.
Stuart Hookins, who heads up Co-op's development plans, said: "While other retailers are scaling back their expansion plans, the Co-op continues to open new convenience stores. We opened 100 stores in 2016, and we plan to open hundreds more new stores over the next few years."
"We are the fastest growing non-discounter and most frequently visited. Our new stores will ensure even more shoppers can visit the Co-op."
How to grow your construction company in 2017
When you look at some of the world's most successful entrepreneurs – we're talking about the likes of Richard Branson and Steve Jobs here – the one thing they have in common is relentless ambition.
They turned small startups into giant multinational corporations with eye-watering turnovers and profit margins by embracing a winning mindset that privileges innovation and development.
Adopting a similar approach will also help you grow your construction company into an even more successful operation in 2017 – despite the shaky political and economic future the industry is facing.
So your business doesn't get stuck in a profit-destroying rut next year, we're sharing a few top tips for careful expansion. Take a look.
#1: project the right image
To chase – and win – bigger contracts and projects, you need to project the right image of yourself as a capable and experienced construction expert.
Part of that means setting yourself up with the necessary infrastructure, like creating new headquarters from which to push business development. Instead of working from a makeshift onsite base, look at finding an office or shop to let that'll impress future clients.
But you also need to build a strong brand identity that instantly communicates the ethics and quality you constantly provide in your work. Your first step should be hiring a graphic designer to revamp your logo.
#2: invest in up-to-date technology
The construction industry has been teetering on the edge of a digital revolution for the past few years but looks set to become much more heavily reliant on technology in 2017. To beat the competition, you're going to have to stay on top of all the latest advancements.
Software to manage scheduling, pay, inspections and safety records is definitely worth an investment, purely for the amount of otherwise wasted admin time it can save you.
One of the most useful digital tools to consider buying is Building Information Modelling (BIM). Essentially, it creates 3D models of building plans, and its benefits – from reducing errors to attracting new business – are transforming worksites around the UK.
#3: build a strong team of employees
Up until now, you've probably kept your company ticking over by taking on a lot of the key responsibilities yourself, but it's not a healthy approach to uphold as your workload expands.
You need to build a team of trustworthy employees who can help manage the important tasks, so that you can keep standards high even as you get busier – and the trick to accomplishing exactly that is hiring people smarter than you.
Complement your own skill set by employing staff who'll provide expertise in a variety of different areas – accounting, law, marketing – and there'll be nothing your business can't handle.
Do you have any other top tips on how to successfully grow a business? Have an insight into the future of the construction industry in 2017 you'd like to share? Leave a comment and let us know.
Administrators of collapsed plant hirer Hewden have failed to find a buyer for the firm's large crane fleet.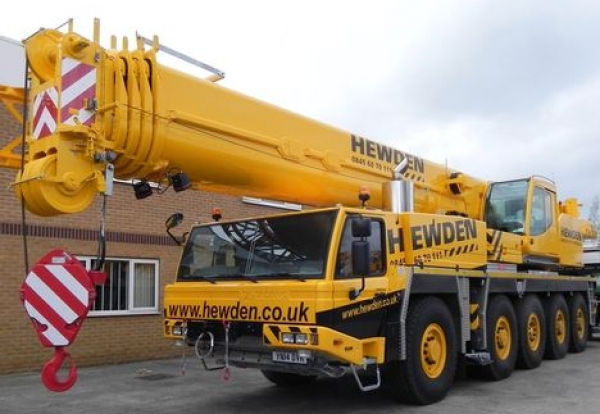 Joint administrator Ernst & Young have now been forced to appoint auctioneers for a major fire sale of the large crane fleet and thousands of other items of construction equipment.
All of Hewden's plant assets are expected to take around four months to offload slowing down the recovery of funds for creditors of the ex-hire firm, which has been renamed HS Realisations in administration.
The first of a series of planned auctions organised by Euro Auctions will start this month. The first be held in the south west of England on the 18-20 January, first at Redruth, then Newton Abbott followed by Swansea.
The unreserved auctions of excavators, dumpers, rollers, telehandlers and other general equipment will taken place around the country culminating in a final sale at the Euro Auctions 60-acre sale site in Leeds later in 2017.
Special interest is expected in a large consignment of 2015 and 2016 machines, many of which are still in warranty.
Hewden's 127 mixed cranes and pieces of lifting equipment have been securely stored at various depots of the Hewden business across the UK. The full sale inventory will be posted on the Euro Auctions website in due course.
Sam Woodward, E&Y joint administrator, said: "We are delighted to be working with Euro Auctions on the disposal of the crane and construction machinery assets of Hewden. We look forward to working closely with the Euro Auctions team over the coming months and maximising returns for creditors."
December 21st, 2016
Comments off
Eight Features All Successful Construction Companies Have in Common
There are countless construction and civil engineering companies out there, but not all are equal and if you're thinking about a career in construction (and the economy needs you!), then here's what you should look for in a prospective employer.
A company with a vision
Everyone needs a vision, a plan, an aim and a focus so if the company you're looking at wants to develop an award-winning set of environmental practices, for example, it could be the right one for you. The Lagan Construction Group from Northern Ireland recently won an environmental award, so awards and plaudits are definite things to look for.
A company with a clear leadership plan
Leadership isn't just about dishing out orders – it's also about creating an ethos and about finding a niche. Look for a company with a definite ethos, be it considerate construction, ongoing training, diversity or eco-friendly practices.
A company that invests in its people
Investing in people means taking time and spending money to train staff and employees so that they are always growing and developing. Instead of sending everyone home for the day because it's raining, a good leadership team will spend a few hours teaching new safety techniques, for example.
A company that promotes skills
If a company's workers all have different strings to their bows, then that's a strong, flexible workforce. If each worker can operate two or three machines, as well as lay bricks and build fences, then there's less downtime due to sickness. This makes for an efficient, profitable team.
A company that laughs
The most successful contractors are the ones that people are happy to work for and with, as well as engage. Make sure that staff members feel they can take a few minutes out to have a laugh with (that's with, not at…) the foreman, the client, the client's children. Laughter and kindness makes the day go by faster and gets you great reviews from clients big and small.
A company that's driven…
…but in a good way. If every job is an emergency, workers get exhausted and stressed. However, a sense of purpose and urgency is a good thing – you're aiming to beat a deadline with ease, not squeak by it all out of breath.
A company that rewards good work and good ideas
Everyone wants to earn more money and by providing a generous (but sensible) incentive scheme, a construction company will get the best out of its staff. The scheme could be a bonus payment for early completion of a project, or it could be one-off rewards for employees who find new clients. It could also be help towards extra training for promising newbies. As long as the criteria are easy to understand and the payouts are honoured, the job's a good'un.
A company that encourages input and suggestions
This shows that a company has a good, forward-thinking culture. If the workforce is educated and well-trained, then it'd be foolish to ignore their ideas and suggestions. If the culture encourages wider reading, or visits to expos, then the natural result is some good ideas and suggestions and these shouldn't be ignored.