Building services specialist Briggs and Forrester Group is predicting significant growth this year with a predicted 24% jump in turnover to £225m.
The firm has revealed a strong set of results for 2017 and has managed to avoid a major hit from the collapse of Carillion.
Group CEO Paul Burton said: "The Group has celebrated another successful year with a pre-tax profit of £5.7m on revenues of £182m generating a strong year-end balance sheet position and a cash balance of £32.5m.
"The Group was fortunate not to suffer significantly from Carillion's demise and moves forward positively without any material financial impact to the business."
Briggs and Forrester has a strong secured forward order book of £296m and a healthy pipeline of projects in the final stages of negotiation totalling more than £130m.
Burton said: "This gives a record £430m potential forward order book position supporting an aspiration to deliver £250m of revenue in 2019."
Notable wins include major residential developments in London like One Blackfriars Tower and Newfoundland Tower in Canary Wharf.
Education wins include the St. Mary Magdalene school in Greenwich and new build Cryfields Student Accommodation at the University of Warwick plus further deals secured with Dyson in Malmesbury on the D5, D7 and D8 facilities.
Burton said, "Despite the significant increase in revenues being forecast, the Group has planned for growth and invested in the necessary infrastructure and staff to service our valued client's ongoing forward requirements."
The firm now employs over 800 staff across 11 UK based offices and was a winner at last year's Construction Enquirer Awards
Burton said: "During 2017 the Group won the coveted Construction Enquirer 'Best Specialist Contractor to work for over £25m' award.
"This is highly prized by the Group as it was voted for by our employees, supply chain and clients.
"Moving into 2018, we are very proud of our 70 year heritage and with a focused owner managed team approach we can deliver on our commitment to providing 'Excellence at every level', with an emphasis on the needs of our clients, staff and all-important supply chain."
An investment giant who held a 10% stake in Carillion considered suing the collapsed contractor over losses before its demise.
Kiltearn Partners told the ongoing Parliamentary enquiry into Carillion's collapse that they had "considered participation in civil legal action against Carillion with a view to recovering a proportion of its clients' crystalised losses."
Kiltearn held 10% of the company's shares in February and May 2017 ahead of the eventually-fatal £845m profit warnings and provisions in July 2017.
Klitearn told MPs that Carillion's published information, including historic annual reports, could "no longer be considered reliable and consequently no effective assessment of its finances could be made."
The MPs heard that other investors were "fleeing for the hills" while Carillion and its auditors were insisting things were still going well.
Rachel Reeves MP, Chair of the Business, Energy and Industrial Strategy (BEIS) Committee, said: "Investors spotted that Carillion was heading for disaster and fled.
"The company had unsustainably high levels of debt, weak cash-generation and was saddled with a widening pensions deficit.
Carillion's annual reports were worthless as a guide to the true financial health of the company.
The fact that it was impossible to get a true sense of the assets, liabilities and cash generation of the business raises serious questions about Carillion's corporate governance.
KPMG will have to explain why they signed-off on accounts which appeared to bear so little relation to reality."
Styles & Wood Group has been awarded a contract to deliver the fit out and refurbishment of the iconic India Buildings in Liverpool on behalf of its client Shelborn Asset Management.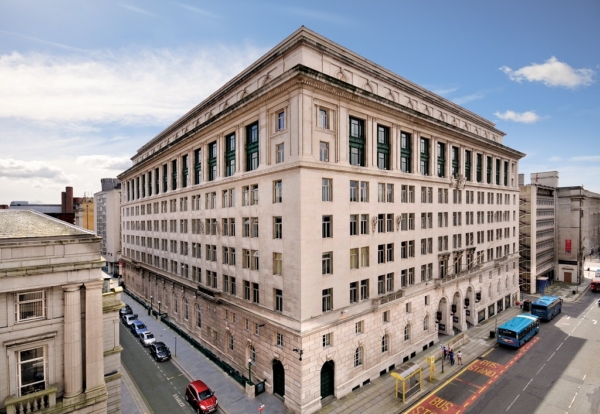 The works consist of a Category A fit out, which involves major refurbishment to the Grade II listed building including the provision of office space, remedial works and major external repairs to ensure it is viable as a fully working building.
When complete, the building will be leased back to HMRC for use as a 'supercentre'.
 Styles & Wood was successful following a two-stage tender process and management believe that the contract, which will span a 72-week period, should contribute £38.25 million of revenue over the duration of its life.
Tony Lenehan, Chief Executive of Styles & Wood, said: "We are delighted to have won the contract to deliver this major refurbishment and fit-out project for Shelborn Asset Management and are confident that we can contribute to the creation of an exciting state of the art workplace environment for HMRC. 
"India Buildings is one of the most iconic buildings in the North West and will provide an important contribution to the Government's National Hubs Programme.  It is testament to our unique skills and capabilities in that we are able to support this national programme at a strategic level."
HMRC's presence will account for around 270,000 sq ft, occupying space over 10 floors. Staff will move in from 2019. Other government departments will also occupy space at the building.
North London Waste Authority (NLWA) is holding an industry open day for potential suppliers on a new £650m power plant.
A whole range of work packages will be up for grabs on the 10-year construction programme to deliver the North London Heat and Power Project (NLHPP) at Edmonton EcoPark.
The development on a 16 hectare site in the Upper Lee Valley will ensure the ongoing ability to dispose of waste responsibly and cost effectively for many years to come.
Companies engaged in the project should work to the highest standards of health and safety, work as a "good neighbour", be committed to equality, diversity and inclusion, and play a positive role in skills development of their workforce.
The components of the NLHPP are:
an Energy Recovery Facility (ERF), to be located in the north of the site, which will treat up to 700,000 tonnes of residual waste a year and provide enough electricity to power over 127,000 homes, with some energy diverted to supply heat to local homes and businesses via a heat network;
a Resource Recovery Facility (RRF), to be located in the south of the site, which is where bulky waste will be separated for recycling, and will also be the location of a recycling centre for the public and businesses from 2021;
EcoPark House, located near the River Lee Navigation, which will contain office accommodation and a visitors' centre where people can find out more about recycling, waste, heat, and power; and
demolition and removal of the existing Energy from Waste (EfW) facility, which will reach the end of its operational life around 2025.
The estimated capital costs for the project are £650m.
In advance of main construction activities, a series of preparatory works will be required to prepare the site, provide new utilities and create new site access points.
The industry open day will explain in greater detail NLWA's proposals for the preparatory works so that interested companies can engage as soon as practicable in the plans.
NLWA will also invite views from the supplier market on the proposed procurement strategy, interfaces between the packages and risk allocations.
Procurement of the other packages will be subject to a separate market engagement exercise which will be completed at a later date.
For more information about attending visit here or fill in the registration form here
NLWA will also be keen to hear from the construction industry on ways in which this project can promote innovation, sustainability, and engagement with the local supply chain.
At this stage NLWA is primarily seeking to engage with main contractors.
Potential subcontractors to these procurements are welcome to submit their company details to info@northlondonheatandpower.london for NLWA to pass them on to main contractors.
NLWA's strategy is to sequence construction by developing the preparatory works, then the Resource Recovery Facility and EcoPark House, and then the main Energy Recovery Facility construction, with a view to the latter being operational by the end of 2025.
On behalf of main client, Greenwich Leisure Ltd & Wrenbridge York Sport Ltd, Buckingham Group Contracting Ltd has awarded Aarsleff Ground Engineering the piling works for the New Stadium Leisure Complex in York.  The new Stadium Leisure Complex Project will combine sport, health and educational facilities and once completed, will include an 8,000 all seater stadium to be shared by York City Football Club and York City Knights Rugby League Club, swimming facilities, cinema, gym, dance studio and a sports hall with spectator seating. The scheme will also house
a wide range of community facilities, catering and hospitality venues and family leisure activities.
The initial enquiry was specified as a CFA pile design, however Aarsleff sought early engagement with Buckingham Group to detail the benefits of a driven precast alternative. Aarsleff collaborated with Arup in front of order receipt, to propose the most efficient solution for the project.
Owing to the offsite benefits of precast piling in relation to low carbon footprint, factory quality piles and no spoil away during installation, Aarsleff's Foundations Estimator Euan Allison comments: "Quite simply, we are putting less material in the ground, to achieve the same end".
Aarsleff Ground Engineering are on site now installing 925 No precast concrete piles up to 250mm diameter and pile lengths varying from 9 to 14m. Piles will be driven with 3 of Aarsleff's own Junttan Rigs, including the PMx22. Aarsleff's work will provide the foundations for the Retail, Leisure and East Stand buildings.
For more information about Aarsleff Ground Engineering and its driven precast piling solutions, contact the company on 01636 611140 or email info@aarsleff.co.uk
The construction industry is increasingly showing its concern about the environment by transitioning to more environmentally friendly practices. The UK government is beginning to pass legislation that stipulates construction firms should use green practices within their production process – but what about their fleets? Should they be green too?
For business owners, a fleet of reliable vehicles is a vital cog in the smooth running of their business. However, electric vehicles have previously had a level of stigma attached – a smaller mileage range, longer time taken to recharge and less charging points than petrol stations. But, the market is evolving, and with it comes improvements for electric vehicles.
After a record year in 2017, electric vehicles have remained in the spotlight thanks to the rising attention on the UK's poor air quality. With air pollutions levels high throughout the UK, the government has committed to plans to ensure they reduce the level of pollution by 2040. With significant developments in the electric vehicle market, and as plans from the government begin to get rolled out across the country, now could be the perfect time for the construction industry to start operating with an electric fleet. Van Monster, retailers of used vans, explain why.
A successful year
By the end of 2017, there were approximately 132,000 new electric car registrations and over 5,100 electric vans. The figures mark 2017 as a record year for new registrations in the EV market, averaging over 4,000 new registrations a month. This could be attributed to the government's plans to clean up the UK's air quality, or because there is now a better choice for van drivers and fleet managers.
2018 looks positive too, with progress expected to continue regarding the improvements of air pollution – ignorance and a lack of knowledge is no longer an excuse. In previous years, there has been a limited choice for electric van drivers but there is now more choice than ever before. Most big automotive brands who have a recognisable name in the electric vehicle market, have a van counterpart on the market too – Nissan, Renault, Peugeot and Mercedes to name a few.
New expansions
The electric vehicle market has faced many challenges over the years – with many drivers criticising the number of charging points, the time it takes to charge EVs and the mileage. However, new developments suggest that the market could have finally beaten some of the challenges.
With a rapid charging point, it is now possible to charge an electric vehicle in just 20 minutes. We predict that more rapid charging points will need to be installed across the UK to keep up with the demand and appeal to drivers who need a quick charge. Thanks to a multimillion pound deal with ChargePoint back in May 2017, InstaVolt are installing at least another 3,000 rapid charging points across fuel station forecourts across the UK. In addition, researchers claim they could have developed an 'instantly rechargeable' method that recharges an electric battery in the same time as it would take to fill a gas tank – a solution to the biggest headache of electric vehicles.
Nissan are tackling the limited mileage range head on, introducing their new Nissan Leaf model with double the mileage range compared to previous models – a significant indicator that the same can done in the pipeline for their electric van counterpart.
Tackling UK air pollution
The target has been set, and the plan of action is starting to take form, as the UK government move towards implementing their plans to ban petrol and diesel cars by 2040. In the lead up to 2040, the UK are introducing clean air zones into the worst polluted cities in the UK.  London and Oxford are amongst cities which are introducing Ultra Low Emission Zones and Zero Emission Zones to improve their air quality. Oxford plan to be the first zero emission city in the world by 2020. Other cities such as Leeds, Southampton and Derby are also amongst the cities who plan to introduce clean air zones in their city centres. The construction industry throughout the western world depends on cheap crude oil for use within their manufacturing processes and the machines – because of this, construction accounts for 50% of all carbon emissions produced in the UK by machinery and production.
The new scheme will originally be rolled out only in the worst polluted cities as a trial, but will affect a large number of vehicles. Vehicles which don't abide by the zone's emission standards will be required to pay a daily access charge to drive in the zone – failure to pay the daily toxin charges can result in a penalty charge being issued to the driver or registered owner of the vehicle. Although, it has not yet been announced what these zones will mean for commercial vehicles right now, in the near future it is likely that the charges will be applied to all vehicles. Introducing electric vans to your construction fleet could be your way of giving back to the environment. Not only will you avoid toxin charges when driving in clean air zones, it will also help the industry get recognition for becoming environmentally friendly. An ultra- low emission or zero emission vehicle will be able to drive freely throughout the zones without daily charges.
National trade body the Property Care Association (PCA) has set out its schedule of professional development training for 2018.
The PCA has invested significant resources into developing a comprehensive portfolio of courses throughout the year in areas including condensation, damp and timber preservation, residential ventilation, structural waterproofing, invasive weed control and flood resilience.
Led by experts in their fields, the courses are designed to meet the needs of delegates at whatever stage in their career.
There are specific surveyor-led courses including surveying timber and dampness in buildings, surveyor in structural waterproofing, control and eradication of Japanese knotweed and property flood resilience.
Courses are also available for office-based staff, or those at technician level, who will benefit from gaining an understanding of their industry and the work carried out by their colleagues in the field.
Training can also be used as part of foundation study for a number of widely recognised professional qualifications. These include Certificated Surveyor of Timber and Dampness in Buildings (CSTDB), Certificated Surveyor in Structural Waterproofing (CSSW) and Certificated Surveyor in Japanese Knotweed (CSJK).
Jade Stocker of the PCA's training team, said: "The 2018 training prospectus contains new courses and qualifications, as well as training and exams that are now established as cornerstones of professional credibility and recognition."
A downloadable copy of the prospectus is available at www.property-care.org/training-qualifications/
Print versions can be ordered from jade@property-care.org
The courses are run at the trade association's training locations in Cambridgeshire – which include a purpose built practical facility, which creates an environment to apply theory where applicable.
Delegates can also take advantage of the PCA's bespoke in-house training packages, which are delivered directly to clients at a location and date of their choosing.
Many of the courses in the prospectus are available in this format, which can provide a more cost effective and convenient option.
And to allow clients to focus on specific training needs for their organisation and staff, they can discuss their needs with the PCA training team, who will draw up a tailored training package which can be delivered at a location of the client's choosing.
Specific information on in-house training options can be found at www.property-care.org/training-qualifications/training-courses/in-house-training-options/
Carillion bosses were pursuing or planning claims for over £260m on seven contracts before the firm collapsed.
The extent of claims it planned to chase were revealed in the board's business plan put to its banks and the Government in the board's failed attempt to buy extra time with emergency funding.
This also revealed that it had written £1.1bn off its balance sheet due to legacy contracts, delays in settlements and PFI transactions.
The claims dossier opens an avenue for the Official Receiver, overseeing Carillion's liquidation, to pursue although in practice claims are usually written off because they are difficult to pursue following corporate collapse.
The claims were also being contested providing no real guarantee of the estimated claw-back.
According to the business plan the board believed it could claim £43m on the delayed Royal Liverpool Hospital PFI contract, including recovery of claims from third parties of £34m following problems with concrete beams on the project.
Its other legacy hospital, the Midlands Metropolitan Hospital, was targeted for completion in June 2019 because of problems with building services on the project.
The report reveals that the board was predicting it could recover an Aecom claim of £10m by June this year.
On its Aberdeen Western Peripheral Route three-way joint venture project Carillion said it hoped to recover £25m from Transport for Scotland by this summer and further cash of £15m from designers and insurance by the end of £2018.
Carillion also believed it could recover £16m from its phase one residential project for the Battersea PowerStation development, which was delivered nearly a year late.
On its downtown Doha project in Qatar, the board reported that it had agreement from Msheireb Properties for extension of time claims amounting to £97m.
Meanwhile the Government has revealed that it has already spent £150m on financing the wind down of Carillion.
The cash has been used by the Official Receiver to keep some services running, and for legal fees.
Having successfully completed work on phase one of the £140m Rushden Lakes development in the Nene Valley, Northamptonshire, CA Roofing Services, along with CA Group's specialist cladding division SCS, has confirmed that it has been awarded phase two of the development.
The second phase of work consists of an additional single storey terrace, bringing the total number of terraces, featuring some of UK's biggest high street shopping brands, to four. In addition, phase two will include a large leisure block, which will be split into a Cineworld 14-screen iMax cinema complex and a selection of restaurants serving a range of premium food and beverages.
Danny Nelson, Business Delivery Director for Winvic, explained: "Phase one of activity at Rushden Lakes saw the site really begin to take shape but this second phase will transform it into a recognisable retail, leisure and tourism destination. Our success in securing this additional phase, is due in no small part to the dedication and level of expertise on which we were able to draw, from within our own business and that of our carefully chosen partners."
The development will feature a combination of CA Group's Twin-Therm® built-up roof and wall system on the terrace and the company's River-Therm® secret fix roof system, on the cinema complex, the latter being specified due to the roof pitch being as low as two degrees, necessitating the need for a standing seam system.
Shop fronts will be clad in a combination of stone rainscreen from Shackerley (Holdings) Group Limited, sourced in Italy and fabricated in Chorley, Lancashire, and CA Group's Prime SFX Rainscreen System, which will be modified to various depths and widths in order to create a visually stunning 3D effect.
Michael Cinnamond, Divisional Manager for Specialist Cladding Systems, explained: "The combination of buildings on the project and their various functions enables us as a team to demonstrate our wide ranging skills and ability to adapt and integrate various products into the development for maximum effect. As a single source supplier, with manufacturing capability and extensive know-how in this area, we welcome the opportunity to take on and resolve the challenges presented by such a groundbreaking development."
At a height of 28 meters, the cinema complex towers above the other buildings on the development. In order to maximise its aesthetic appeal, the upper section of the building will be clad in mirror-polished, stainless steel panels, designed to reflect the sky.
Steven Forster, Sales and Estimating Director, CA Roofing Services, added:  "We are delighted to have secured phase two of this showcase development, working closely with main contractor Winvic, a relationship which has been built on many years of successful collaboration."
Work on the project is expected to complete in August 2018.
On behalf of client Torbay Council, main contractor Dyer and Butler has awarded Aarsleff Ground Engineering the soil nailing contract to stabilise the embankment as part of a major Highways widening scheme on the A3022 Brixham Road between Clayland Cross and Wilkins Drive.
The widening of Brixham Road is part of the Western Corridor scheme – one of the Local Enterprise Partnership's portfolio of strategic infrastructure projects that will help to generate growth throughout the whole of Devon, Plymouth, Somerset and Torbay.
Specifically, Aarsleff will install 378 No. self-drilled fully galvanised soil nails, of 6m length. Aarsleff will install the soil nails with their excavator mounted hütte drill mast.
Owing to the success of the contract win, Aarsleff's Assistant Manager for Geotechnical Jonathan Greener said "Combined with our in-house knowledge and expertise on how to stabilise a steep bank or cutting, we ensure our geotechnical solutions will cause minimal disruption to highway schemes like this".
Aarsleff will be on site from the 29th February for an estimated 6-week programme.
Executive Lead for Community Services, Councillor Robert Excell, said: "These works show Torbay Council's commitment to improving one of our major routes, to reduce congestion and allow for future growth within this area.
"We have been successful in obtaining significant funding from the Local Enterprise Partnership and this scheme is the final phase of the current programme of works to improve sections of Brixham Road and Kings Ash Road. This will improve transport links for both residents and businesses and promote future economic growth."
Steve Hindley CBE DL, Chair of the Heart of the South West Local Enterprise Partnership said: "At the start of 2018 it's great to see yet another one of our Growth Deal projects being delivered in Torbay. The widening of Brixham Road is part of the Western Corridor scheme – one of the LEP's portfolio of strategic infrastructure projects that will help to generate growth throughout the whole of Devon, Plymouth, Somerset and Torbay.
Hindley added, "I look forward to seeing the project take shape and start to open up the route to make it more efficient for businesses to thrive in the area."
For more information about Aarsleff Ground Engineering and its soil nailing solutions, contact the company on 01636 611140