McLaren Construction has won the contract to build a £90m distribution centre for homeware giant The Range near Bristol.
Rival bidders say the job has gone to McLaren who will start on site shortly.The deal was also confirmed by development partner Stoford.
Work is expected to start on site shortly and take 12 months to complete.
The 1.2million square feet warehouse will be built at the Central Park logistics centre in Avonmouth and will be the size of 15 Wembley Stadiums.
Chris Dawson, founder of The Range, said: "This distribution centre is a big step in the expansion plans that I have for the business; it's non-stop for us.
"When the warehouse is up and fully operational, it will act as a training hub for smaller distribution centres around the country."
Stoford has also bought another 20 acre site at Central Park.
The firm plans a £43m speculative development of three warehouse and logistics units which will be built by main contractor Winvic Construction.
Developer Brookfield is bringing forward plans for a new tall building at 1 Leadenhall in the City of London.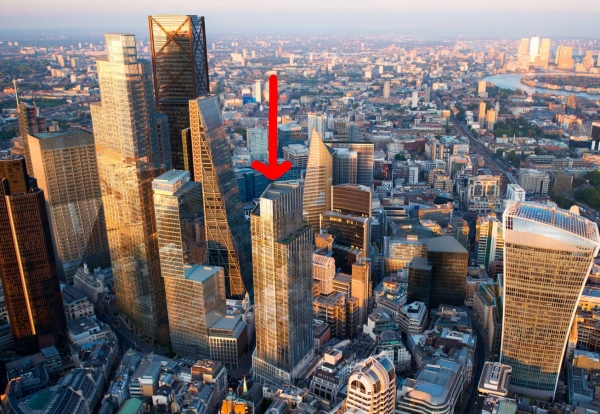 The tower will rise to 37 floors, which will be a more modest office building compared to the scale of some of the more ambitious plans unveiled for the Square Mile.
Architect Make has designed the 183m tower that will boast a public galley with views over the Leadenhall Market.
The existing seven storey building on the 1 Leadenhall site, known as Leadenhall Court will be demolished over six months once approval is obtained.
Under present plans work could start on the new tower as early as March 2018.
Brookfield has gone out to public consultation with the plans ahead of submitting for planning later in the Summer in the hope of gaining approval at the end of this year.
Planned and built towers in Square Mile cluster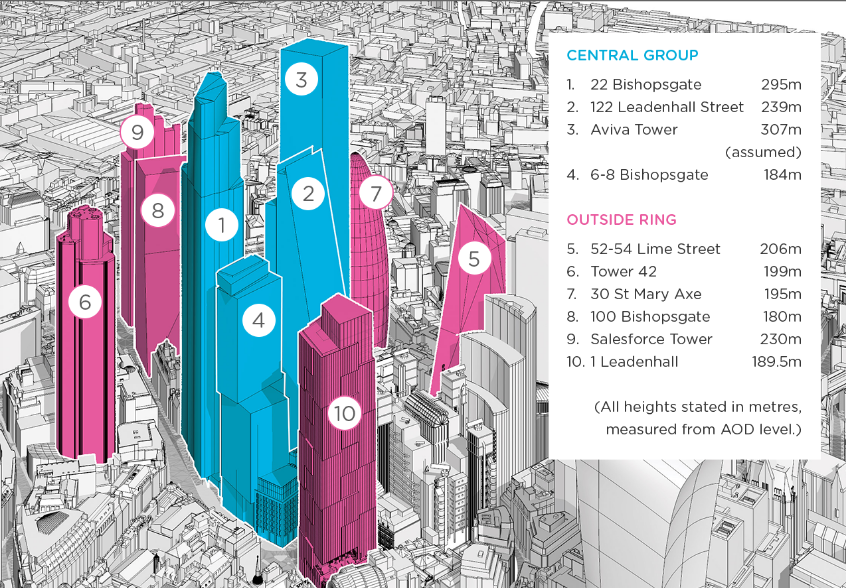 After several months of decline, construction output bounced back in April rising 2.5% compared with March.
All new work increased by 2.9% while repair and maintenance also increased 1.9%, despite growing fears in the industry that the EU referendum is slowing project starts.
The latest output returns represented the largest month-on-month increase for over two years, although April activity remained 3.7% below a year ago.
But the underlying three-month trend after several months of poorer figures showed output in the construction industry decreased by 2.1% against the previous period.
First quarter new order figures, which were also released today, were 1.2% down on both the previous quarter and the same period a year ago.
Professor Noble Francis, Economics Director at the Construction Products Association, said:  "Today's output figures are, of course, encouraging, but what is of greater interest are the 'forward-looking' new orders. 
He added: "The underlying fundamentals for the construction sector remain strong, so the modest fall in new orders may reflect a slight impact from uncertainty around the EU Referendum. 
"We would also expect new orders in Q2 to suffer a greater impact from this same uncertainty; however, this could all be offset in the second half of the year once the vote is out of the way."
"More encouraging is that new orders in the infrastructure sector continue to go from strength-to-strength, up 27% in Q1 versus Q4 and up 16% versus a year ago. 
"As we've highlighted in our own forecasts, this sector looks set to lead activity for the wider industry over near-term."
It has been repeatedly reported that the UK's construction industry (housing construction in particular) was one of the first sectors to feel the full scale of the impact the recession bought with it, and was also one of the slowest when it came to recovering.
While many other industries have been benefitting from a widening talent pool thanks to the ever advancing digital revolution, it seems that the construction industry is experiencing a tightening on the talent that is readily available.
In 2014, the Construction News Barometer found that almost 90% of construction leaders said that the skills shortage was one of the top challenges that their business faced. 88% of leaders also thought that a lack of both skills and staff was a major concern for the future of the business. Employment figures over the past few years have caused concern in the industry because it appears that it is suffering from a shortage of skilled workers.
In fact, the UK construction industry saw a decrease in 'all work' by 4.5% when compared with March 2015. The recession has created a paradox, because while we are experiencing a lack of skilled labourers there is also approximately 150,000 skilled construction workers that remain unemployed. While some of these workers have re-entered the sector, many have gone on to find work in industries that are flourishing, such as financial services and manufacturing. This being said, the total economic output for the UK construction industry in 2014 was £103 billion, 6.5% of the UKs total output; just 0.4% shy of its highest contribution in 18 years which was 6.9% in 2007.
Lee Bryer, Research and Development Operations Manager for the Construction Industry Training Board (CITB), added: "Many of them may be lost to the industry for good, as that has happened with other recessions, but other people could be waiting for the right conditions. The issue is where the work is: whether the wage is attractive enough and whether they are appropriately skilled."
In July 2013, the coalition government published Construction 2025; a document that outlined the 10 year industrial strategy that would work to:
Reduce the initial cost of construction and the whole cost of life assets (from 2009/2010 levels) by 33%
Reduce the overall time from inception to completion for a new build and refurbished assets (based on industry standards in 2013) by 50%
Reduce greenhouse gas emissions in the built environment (compared to 1990) by 50%
Reduce the trade gap between total exports and total imports for construction products and materials (from February 2013 deficit of £6 billion) by 50%
A Plan for Growth policy was also published alongside the 2011 budget; this outlined the way that the government planned to encourage growth in a number of UK industries, construction to be one. The policy highlights the importance of the investment in house building and infrastructure projects for our economy. It also contained particular actions the Government were to carry out that would assist the growth of the construction industry, along with general actions such as reforming the planning system and reducing regulations. The FirstBuy housing scheme has seen jointly funded equity loans helping a forecasted 10,000 extra people purchasing new homes; this is expected to accelerate growth in the sector along with stamp duty tax reforms.
"While I think that overall, yes there is a skill shortage within the construction industry, I'm happy to say that we have not been affected so far. We specialise in period and listed properties, it's a niche area and there is always a demand for our skills, especially given the area that we live in. explains Steve Gilbert, owner and director of Steve Gilbert Building Services, "However, if this industry and the skills required aren't recognised and nurtured properly at an appropriate age then I can see it swiftly becoming a real issue. It would be difficult to continue our business for many years to come if I don't have the trained employees to carry out the level of work required."
Just as the dust was beginning to settle when it came to political elections and policies, the Brexit gun was fired. The industry has relied heavily on foreign workers for a number of reasons, in both skilled and non-skilled positions. However, contrary to popular opinion, this is not an entirely new activity. Back in the mid-20th century there was a labour shortage which was filled with Irish migrant workers. At present, the movement between countries in the EU has meant that the construction industry has a vital resource of workers, an exit would potentially mean the resource would dry up almost instantly and the sector could once again face a skills shortage.
However, it's not only the skills shortage we could face due to leaving the EU. The European Union is a trading union, removing the barriers that could make trading and investment between countries more difficult. In fact, a number of large manufacturing giants have already voiced their concern about continuing to trade with Britain should they leave the EU. As we would be the first country to ever leave the EU, it's unlikely that companies would be willing to invest until the post referendum financial landscape provides a clearer picture.
Does anyone remember when George Osborne said "Britain is open for business"? Let's hope that he is that passionate about those words that he is working tirelessly in a pursuit to protect the notion, especially when it comes to the UK construction industry.
Subcontractors have been left holding £7.8m of unpaid bills following the failure of PHD1 Construction.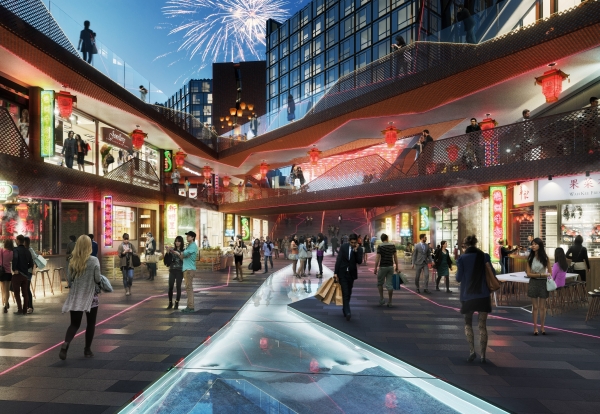 The North West contractor fell into administration in April.
PHD1 worked on a number of high profile sites across the region.
An administrator's report said clients started slowing payments to PHD1 which had a knock-on effect to its suppliers which resulted in a winding-up petition being issued.
The administrator's report said the company effectively ceased trading in February when it was working on six incomplete sites.
The last set of results for PHD1 showed the firm made a pre-tax profit of £384,000 on a turnover of £22m for the year to January 31 2015.
Employees of PHD1 were transferred to a new company called Bilt NCT.
Bilt Group has now started work on Liverpool's new £200m Chinatown development.
Job figures rising to a four-month high in May isn't necessarily good news for the construction industry, according to One Way.
An analysis by the construction and rail recruitment specialist found that the growth in the number of newly created jobs, outlined in the Markit/CIPS UK Construction Purchasing Managers' Index, merely highlighted the worsening skills shortages that continue to impact the sector. This is made particularly concerning by the fact that rising job vacancies come at a time when industry output has slumped to a three-year low.
Managing Director of One Way Paul Payne, comments.
"On paper a rise in job vacancies should be great news for us, but when you consider the bigger picture it only highlights the growing skills shortages that the industry faces. Job vacancies have risen because there simply aren't enough professionals to meet the demand, and that's at a time when output is at a three-year low. Imagine what the situation will be like when we get over the Brexit uncertainty and look to raise productivity once again."
"We've been banging the same drum for some time now, but something needs to be done before we hit a wall and projects have to be put on hold because of skills shortages. The issue is a ticking time bomb and unless something drastic is done soon, the industry could be in big trouble. That's not to mention what could potentially happen if we were to leave the EU and talent pipelines from across Europe were affected. Obviously this is great news for current construction professionals who are likely to pick which projects they want to work on, and what they'll be paid, but for the industry as a whole it's a real worry."
The building boom is Manchester has been fired up further after two major schemes gained planning approval.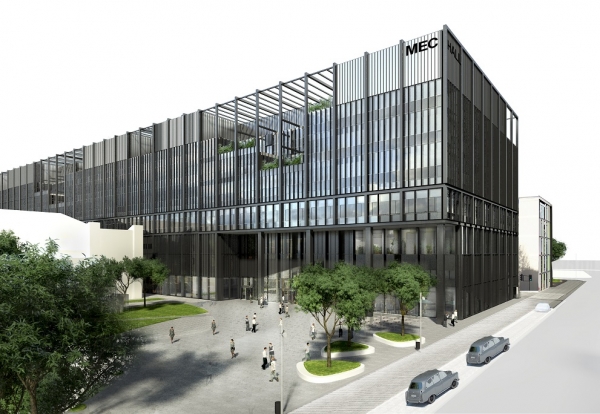 The largest will see Balfour Beatty now start work later this year on the University of Manchester's £350m engineering campus.
The Manchester Engineering Campus Development will be one of the largest, single construction projects ever undertaken by a higher education institution in the UK.
At 195m long, the development's main building – MEC Hall – could easily accommodate Manchester's tallest building, Beetham Tower, laid sideways.
Architects Mecanoo designed the flagship project which will open in 2020 and bring together a multi-disciplinary engineering and scientific community and consolidate the University's student campus around Oxford Road.
City Council planners have also nodded through the largest building phase of the £750m Circle Square scheme, which will stand in the place of the former BBC site at the heart of Corridor Manchester.
Joint venture developers Bruntwood and Select Property Group have got the thumbs up for a 36-storey residential tower, and two office blocks of 18- and 14-storeys.
Construction of this major element, known as phase 1b, will start in early 2017.
In total this part of the scheme will deliver 105,000 sq ft of shops and restaurants, over 300,000 sq ft of workspace, 677 flats and 1,000-space multi-storey car park.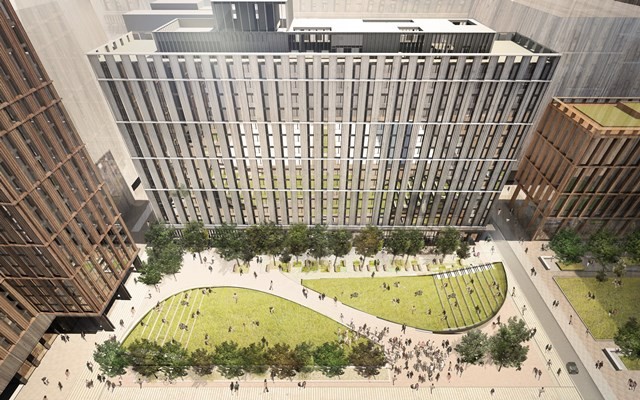 Mark Stott, CEO of Select Property Group, said: "This is a landmark day for Circle Square and signals the start of an exciting chapter for the scheme."
Eventually the 2.3m sq ft neighbourhood, which will be built in five phases, will include residential, commercial and public space amenities as well as a shops. 
A joint venture between Murphy and Hochtief has been named preferred bidder for the main tunnelling contract for the planned £2.4bn potash mine in North Yorkshire.
Sirius Minerals, a fertilizer producer, hopes to start preparatory building work at the site near Whitby shortly, with the mine opening in 2021.
A 23-mile tunnel will be built, so minerals can be transported to a processing plant on Teesside.
The fertilizer producer also named Associated Mining Construction – formed from specialist firms within the Thyseen and Redpath group – as preferred bidder for shaft sinking at the mine site.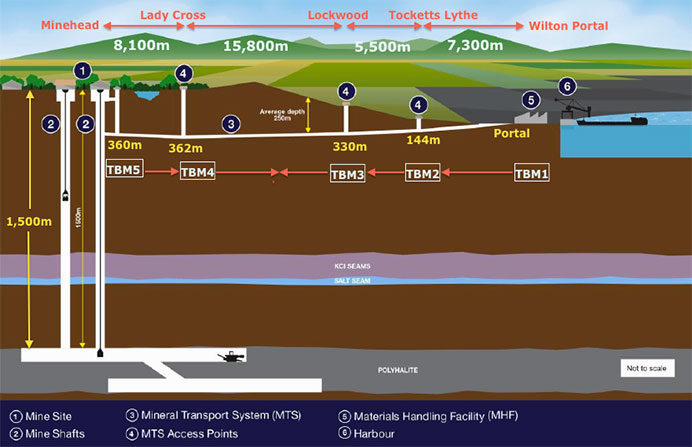 The Murphy Hochtief joint venture will design and build the underground mineral transport system to link the mine with the materials handling facility.
This will involve a 6m diameter TBM-bored tunnel between the mine head site at Dove's Nest Farm near Whitby, and a portal near the town of Redcar.
Designed by Arup, the plan is to use five hard rock TBMs, which will be lowered in at four intermediate staging shafts. The starting depth will be around 360m below the surface at the mine head.
The 12-month first phase of work will comprise front end engineering design and a detailed geotech programme along the route.
From this work a refined estimate based on a full design will be compiled, prior to agreement of the contract sum.
Chris Fraser Managing Director and CEO said: "This is the culmination of a huge amount of work by both the successful bidders and those that have been unsuccessful and we thank all of the groups involved for their efforts.
"We are delighted to now be moving forward with our selected partners towards the implementation of the Project."
Henry Boot is enjoying continued growth at its construction division despite Government output figures claiming the industry is contracting.
Figures from the Office of National Statistics showing that construction output in March fell by 3.6% month-on-month prompted a rash of gloomy headlines in national newspapers.
But the numbers were questioned by expert construction forecasters.
Now Henry Boot has added to the debate in its latest trading update to the City.
The firm said: "Our Construction business has made a strong start to the year and expects to achieve targeted activity in 2016 and are already building the 2017 order book.
"Encouragingly, and contrary to certain press comment regarding parts of the UK construction market, we are seeing improvements in both construction activity and the size of opportunities coming to the market.
"As a consequence, we anticipate a small improvement in pricing levels associated with the growing workload in all our operating sectors."
New research by a money saving website in the UK has discovered that over one third of workers in Briton have to eat breakfast, lunch and dinner at work at least twice a week. Furthermore it was found that on average Britons work 12 hours more per week than they are contracted too. 
Workers across the country have admitted that they often find themselves consuming all three of their daily meals whilst at work, according to new research by a money saving website in the UK.
The team at www.VoucherCodesPro.co.uk conducted the research as part of an ongoing study into the average Britons working day. A total of 2,015 UK-based workers aged 18 and over, all of whom stated they were in full-time work, were quizzed about their average working week. Respondents polled in the study were from a wide variety of professions.
Initially all respondents were asked how often they found themselves working unpaid overtime in order to complete their assigned work. 87%, the majority, stated they worked over their working hours 'very frequently- at least once a week'. Following on from this, participants were asked if this overtime was voluntary; 61% told researchers it was, whilst the remaining 39% admitted they felt pressured by their employers or manager to work the extra, unpaid, hours.
Researchers then asked 'Roughly how much overtime do you work in a typical week?' The collated results showed that the average worker worked 12 hours more than they were contracted too. All respondents were then asked 'Do you often have to eat meals at work?' to which over one third (34%) confessed that they consume all three of their meals within their work environment around twice per week.
Finally, to find which profession found themselves eating all three meals the most often at work, participants were asked to provide which sector they worked in. The following emerged as the top 5:
Construction workers– 23%
Doctors/Nurses – 21%
Chefs/Cooks – 19%
Lawyers/Solicitors – 16%
Lorry drivers – 13%
George Charles, spokesperson for www.VoucherCodesPro.co.uk, made the following comments:
"There is such a thing as too much work; and when you find yourself eating breakfast, lunch AND dinner at your workplace, it should probably be a warning sign that you're pushing yourself too hard. I am all for voluntary overtime on occasion in order to prove to employers how motivated and dedicated to your career you are, but when you begin to have no time for yourself or a social life that's just not okay.
"Some professions obviously do call for longer hours such as doctors, but this is why we have to treat them with the upmost respect. Eating all three of your meals in a massive rush while standing up or sitting at your desk isn't healthy or fun."