Workers threaten to strike at Brazil stadium after death
Workers at a World Cup stadium in the Brazilian city of Manaus are threatening to go on strike after a third worker died during the construction of the venue.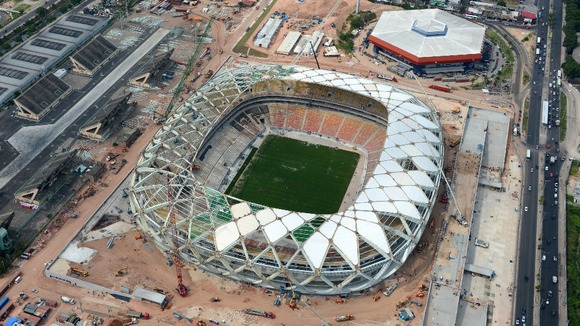 A 55-year-old Portuguese worker was killed on Friday while disassembling a crane.
He is now the third person to die at the venue in less than a year.
Construction of the stadium, which is due to host England's opening game against Italy, is already behind schedule.
Link To This Page
1.
Click inside the codebox
2.
Right-Click then Copy
3.
Paste the HTML code into your webpage