Hinkley workers get £50m 'hotel style' site accommodation
Hinkley workers get £50m 'hotel style' site accommodation
Offsite accommodation specialist Caledonian Modular has checked-in with the £50m contract to design and build campus living accommodation for Hinkley Point C .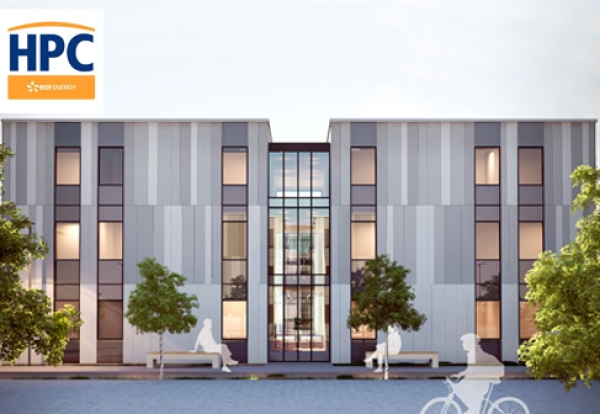 The vast workers' village will set new standards in site facilities and is considered to be the largest hotel-style development in Europe for 25 years, equivalent to a 3-star hotel.
When completed in 2017/18, it will provide 1,496 en-suite bedrooms across 44 buildings at two key locations.
The Bridgwater Campus is the larger of the two developments, with Caledonian providing twenty-nine accommodation blocks, each offering en-suite rooms for 34 workers.
A further 15 buildings will be located at the Hinkley site providing direct access to the construction zone.
The three-storey buildings will complement the surroundings, with natural timber and stone-effect cement cladding on exterior facades.
Caledonian is manufacturing the 1,496 volumetric modules at its facility in Newark, Nottinghamshire, over a 51-week period.
The firm competed with an international supply chain to win the contract with Laing O'Rourke and has doubled its workforce and re-launched its apprenticeship scheme to complete the order.
Campus accommodation will be delivered to site 96% complete, with all en-suite rooms fully fitted-out.
All external cladding will be applied during the manufacturing process, which will enable each 34-bedroom block to be completed in six weeks once delivered to site.
Caledonian chief Paul Lang, who has been closely involved in the process, said: "This is a hugely significant project for Caledonian and the wider offsite industry.
"This contract award is testament to the commitment of the project team and we are delighted to be working on one of the most important construction projects in Europe."
Laing O'Rourke Project Leader, Scott Palmer said: "We look forward to working with Caledonian across the two Somerset campus site locations, to deliver high quality accommodation to the Hinkley Point C workforce."
Link To This Page
1.
Click inside the codebox
2.
Right-Click then Copy
3.
Paste the HTML code into your webpage