Breedon has struck a deal to buy a major slice of the aggregate operations of global materials giant Cemex for £155m cash and liabilities of £23m.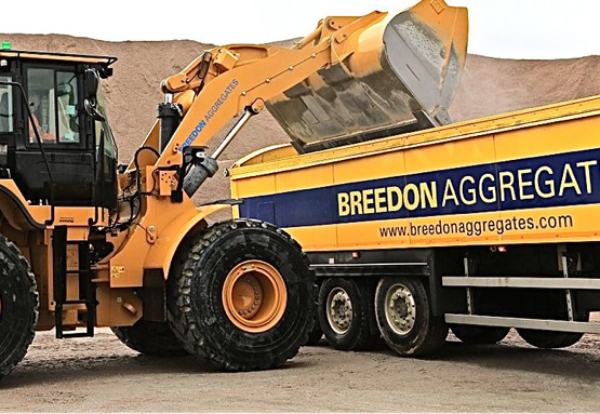 Breedon boosts aggregate reserves to 1bn tonnes and aims to expand asphalt business
The Cemex business that is being sold employs 650 staff across 100 active operations in the UK and will drive further consolidation of the heavyside material sector.
The sale consists of 49 ready-mix plants, 28 aggregate quarries, four depots, one cement terminal, 14 asphalt plants, and four concrete products operations.
These sites are grouped across six divisions located in Scotland, Wales, North-East England, Norfolk, the East Midlands, and Yorkshire.
Part of Cemex's paving solutions business in the UK, together with some inactive sites, are also included in the sale to Breedon.
Cemex said it would still retain a substantial operation in this country, including cement production, ready-mix concrete, asphalt, and paving solutions.
Pat Ward, Breedon's group chief executive, said: "This is a unique opportunity to extend our national network through a single value-enhancing transaction, substantially increasing our footprint in several regions of Great Britain where we are currently underrepresented and adding 170 million tonnes of mineral reserves and resources. "
He said that the enlarged group's total mineral reserves and resources would stand at more than 1 billion tonnes. Several greenfield sites are also included as part of the deal offering further potential for expansion.
Ward added: "It also delivers a step-change in the development of our national asphalt strategy.
"There is potential to drive significant performance improvements across these new assets and they will also strengthen our platform for further organic growth and bolt-on acquisitions."
Ward said: "In addition to the cost synergies we anticipate, we also expect the deal to be accretive to both earnings and free cash flow in the first full year, with a positive ongoing impact on the cash generation of the enlarged Group."
Last year Cemex generated £178m revenue, delivering a £23m in trading profit.
Breedon will notify the UK Competition and Markets Authority for clearance but said that completion was not conditional on conclusion of the CMA process.
The deal is expected to be finalised in the second quarter of this year, subject to completion of a TUPE consultation process.
Leading energy, services and regeneration specialists, ENGIE, has started work on a £9 million project in East Grinstead.
The development, named Lingfield Lodge, will comprise of 48 contemporary extra care sheltered apartments, complete with associated communal facilities and landscaping, and will be carried out in partnership with Eldon Housing Association in addition to local charitable providers.
Work is set to be completed in January 2021, with the scheme aiming to provide a better standard of affordable housing and facilities for residents and the community, with ENGIE working in partnership with Mid Sussex District Council and West Sussex County Council through Eldon Housing Association.
The site, located in East Grinstead, saw the demolition of the existing apartments to make way for the new modern facilities.
Simon Lacey, Regional Managing Director at ENGIE, commented: "It's great to be involved in a project that will make a real difference to residents' living standards with brand new apartments and the development of communal areas.
"The project will see us make the most efficient use of the land, without disrupting existing amenities in the surrounding area. It's an exciting project, and we're looking forward to seeing the positive impact providing 100% affordable homes will have on the local area."
Working in conjunction with FUSE Architects, ENGIE plans to build a variety of high quality properties, ranging from 1 – 2 bedroom appartments.
For further information on ENGIE, visit www.engie.co.uk/places
HS2 has extended its civils design and environmental services contracts for routes from Birmingham to Leeds and Manchester with values rising by 50%.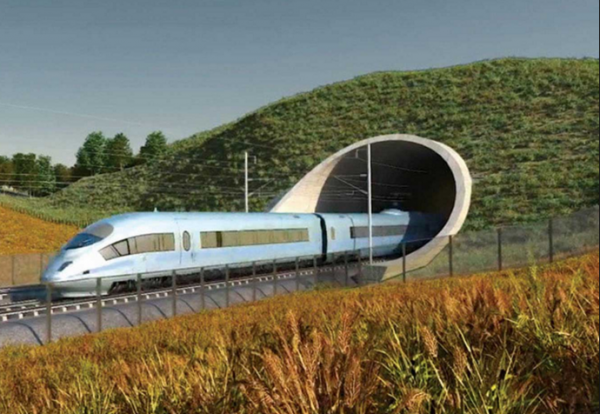 Design fees and environment services work needed to support the hybrid Bill for the route was originally expected to cost around £350m.
That figure has now soared to £524m as HS2 has extended the scope of works to include junctions and connections with Northern Powerhouse Rail plans and the timescale for achieving Royal Ascent for phase 2 has slipped from this year to 2020.
The biggest winner is Arup which sees the value of its package rise from £150m to £269m.
The consultant is delivering civils design for L3 and L4 — Leeds Leg Central and Leeds Leg North – as well as acting as environmental overview consultant.
Mott MacDonald working with WSP sees its fee for the Manchester Leg Spine and Manchester Leg Spur design rise from around £100m to £120m.
The three-way joint venture between Aecom, Capita Property and Infrastructure, Ingeniería Economía Del Transporte sees the value of its work increase from £100m to £135m on its section L1 and L2 — Leeds Leg South and East Midlands.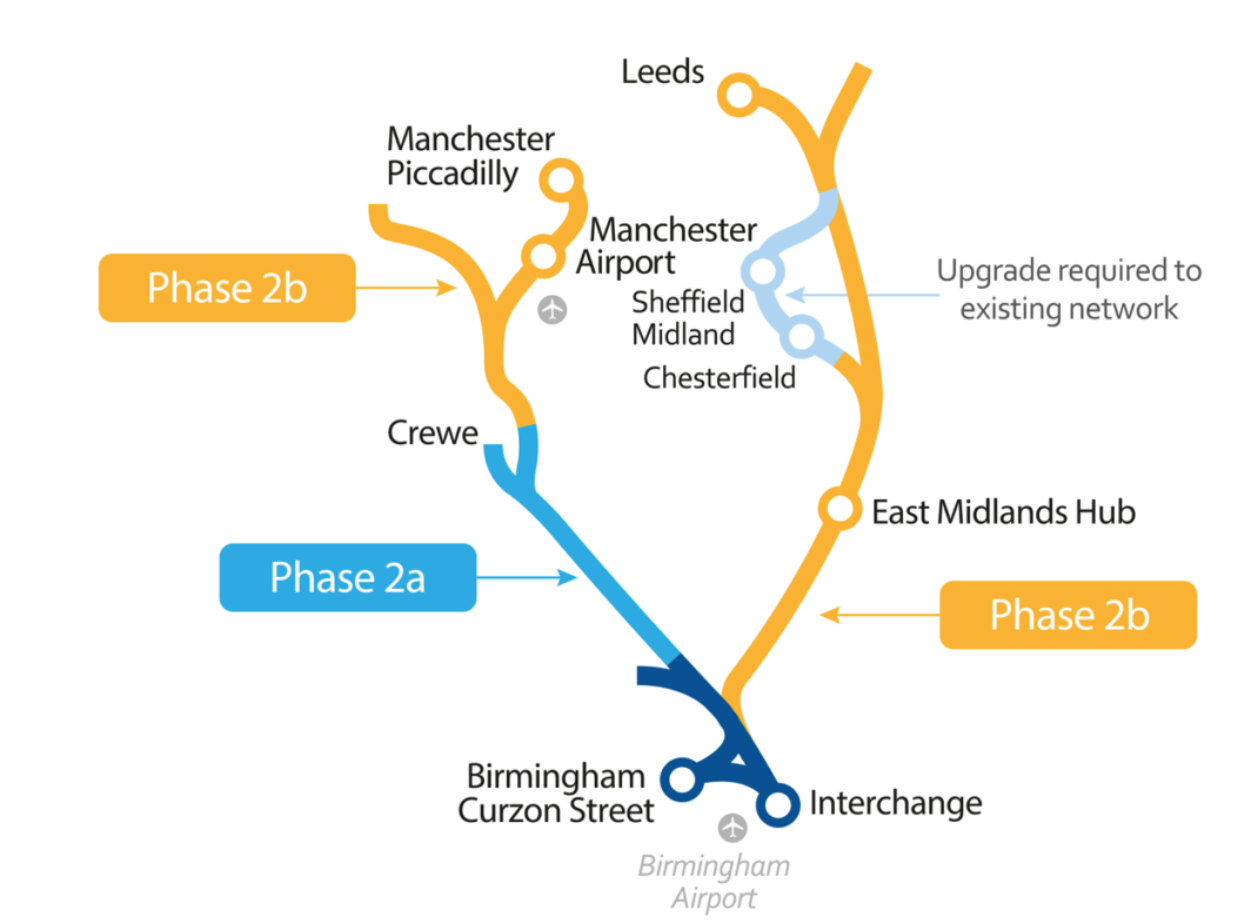 HS2 routes from Birmingham to the north
Together, they are providing the expert engineering and environmental support needed to take forward the development of the route to allow a hybrid Bill to be presented to Parliament.
Both the forecast dates for this Phase 2b hybrid bill deposit and for Royal Assent have changed since the original contract deal.
This has extended the existing scope and activities provided by consultants.
The project is now also being held up by The Oakervee review into HS2. This is rumoured to recommend that the infrastructure scheme go ahead in full despite ballooning costs to over £88bn.
Major project veteran Douglas Oakervee is understood to recommend changing the excessively expensive contracting model and floats the possibility of re-procuring phase one works for best value.
He also calls on the Government to update and publish a revised business case for the project as a whole.
Oakervee also warns that there are no shovel-ready alternative investments in the existing network to provide for much-needed additional rail capacity.
The review is expected to be published early next year, with the industry then having to wait for the Government's final verdict on his report.

Fourteen firms have won framework places to deliver major Government projects valued at over £80m.
The Government's Crown Commercial Service has revealed the latest tranche of contractors to gain places on its record-breaking £8bn construction works framework for the next seven years.
The prized Lot 5 winners are: Balfour Beatty, BAM, Bouygues, Bowmer & Kirkland, Galliford Try Building, Interserve Construction, ISG, Kier, Laing O'Rourke, Mace, Skanska, Tarmac Trading and Wates.
Winning contractors were also revealed for construction works lots: (project values £30-£80m) in England & Wales; (£10m-£30m) in the south of England; and (£3m-£10m) in the north of England.
The search is on for a specialist contractor to strip and replace substandard cladding at Carillion's unfinished Royal Liverpool Hospital project.
The Royal Liverpool and Broadgreen University Hospitals NHS Trust is working with replacement main contractor Laing O'Rourke and Arup to find a specialist contractor to start on the major refit in March.
Around 10,000 sq m of unitised cladding will need to be stripped and replaced on the landmark building project with the job programmed to take 20 months.
Last month hospital trust CEO Steve Warburton confirmed the 646-bed project had been further delayed until at least 2022.
Around £285m has already been spent on the originally budgeted £429m project, with a further £300m needed to complete the hospital, including recladding costs.
The Trust's facade consultant Wintech has proposed the new design, to keep lead-in times short and open the market to a wider selection of cladding specialists.
This proposes a rainscreen system with a new lightweight structural framing system backing wall for the opaque wall elements and a 65mm wide stick curtain wall system, Kawneer AA 110, for the vertical glazing elements.
Pre-construction work on the project is expected to take around 17 weeks with the main construction phase lasting 66 weeks.
The challenging project will require working around live M&E services and other trades.
Works will be carried out on four elevations simultaneously, requiring around 40 installers and support workers.
Interested firms have until the end of January to complete prequalification documents.
Balfour Beatty and Galliford Try have agreed to settle a long running claim over construction of the Aberdeen Western Peripheral Route.
The delayed route saw results at both firms hit by a series of write-offs.
Balfour and Galliford confirmed today they had agreed a settlement with Transport Scotland which will see them both receive £32m to cover additional costs on the job.
Galliford said: "The settlement brings to a conclusion a complex and challenging project, averting a lengthy and costly litigation process.
"The settlement also removes a significant distraction and uncertainty, allowing the Construction business to focus on its core business, current and new projects which are expected to deliver improving margins, operating on multiple secured frameworks and in our chosen sectors."
The statement added: "Taken together with an adverse adjudication award on an unrelated historical contract in the period, the Group will report an exceptional write-off of circa £61m at 31 December 2019.
Balfour added: "Balfour Beatty continues to expect profit from operations for the year ended 31 December 2019 to be in line with the Trading Update provided on 12 December 2019."
Costs on the £745m project rose to more than £1bn following delays which saw its full opening pushed back from Spring 2018 to February 2019.

North London Waste Authority (NLWA) is holding a Market Information Event for contractors interested in building a new £600m power plant.
The event on January 22 will be the first of three market information days focusing on works associated with the delivery of the new Energy Recovery Facility (ERF), as part of the North London Heat and Power Project (NLHPP) at Edmonton EcoPark.
Procurement for the ERF is expected to launch in mid-2020.
It will be capable of generating up to 78 megawatts of electricity, will be the first in the UK to use Selective Catalytic Reduction for emissions removal, and use a combined wet/dry flue gas cleaning system to make it one of the cleanest in the country.
The appointed contractor will deliver all design, engineering, procurement, construction, commissioning, testing, operator training and handover requirements for the new ERF including all buildings, infrastructure and works.
The key component is the design and construction of the ERF which will treat up to 700,000 tonnes of north London's non-recyclable waste.
Further details of the works included in the contract be found in a Prior Information Notice (PIN) here.
The Market Information Event is for contractors who want to deliver the ERF project as part of the NLHPP programme and will provide the opportunity for firms to gain more information about:
The Authority's vision for a successful project,
The works package value, programme and contract details,
The approach to procurement,
Balance of risk between client and contractors,
Working collaboratively to deliver outcomes, and
Social value objectives.
Following the first event in January, a further two events will be held where NLWA will present updates to the procurement strategy following feedback received from contractors. At the event there will be a chance to meet the project team and ask questions.
To confirm attendance, please register here if you would like to attend in person or via the live webcast no later than Friday 17 January.
The venue for those attending in person and access details for those attending online will be communicated to contractors that express an interest to attend.
For further information email info@northlondonheatandpower.london or phone 0208 489 3940.
December 23rd, 2019
Comments off
Kind-hearted staff at online ironmongery supplier, IronmongeryDirect, have gone the extra mile to collect Christmas gifts, decorations and food for families at the Basildon-based Changing Pathways Refuge, which provides safe accommodation to women and children who are experiencing domestic abuse.
The IronmongeryDirect team collected over 100 gifts for almost 40 children at the refuge, as well as donating a large selection of festive decorations and food including string lights, tinsel and wrapping paper. IronmongeryDirect also held a staff raffle, raising a grand total of £1,000 for the charity. The proceeds will help to support families who would otherwise go without this Christmas.
David Saxby, Senior Category Manager at IronmongeryDirect and collection organiser, said: "Changing Pathways is an incredible charity which provides support and refuge to vulnerable women and their children. As a team, it has been fantastic to rally together this December to collect gifts and help to bring some festive cheer for families at the refuge this Christmas."
Philippa Robson, Chief Executive Officer at Changing Pathways, said: "We can't thank the team at IronmongeryDirect enough for bringing some much needed joy at this time of year. The continued generosity from businesses and individuals in our community means so much, especially during the festive period which is often a difficult time of year for our families."
For more information about Changing Pathways, visit: https://changingpathways.org/
For more information about IronmongeryDirect, visit: IronmongeryDirect.com
December 19th, 2019
Comments off
Liverpool's most recognisable building, The Royal Liver Building, will light up with the magic of Christmas this year, for the first time in its 108-year history.
Following on from five successful light displays, including the building's inaugural display, Flight, as part of the River of Light Festival, 'Christmas Show' will capture the spirit of the festive period and give onlookers the chance to see the stunning exterior of Liverpool's most globally recognised landmark illuminated in the Christmas story.
The illuminations have been organised by real estate consultancy practice CBRE and designed by engineering and consultancy firm, Arup. For 'Christmas Show', Arup have created a Christmas story for spectators to enjoy, featuring light scenes of snowfall, Reindeer, Santa Claus and Liverpool's own Liverbirds, 'Bertie and Bella', taking their place at the top of the Christmas tree.
The display will run daily from 13th December until 30th December at both 6pm and 7pm. On Christmas Day and Boxing Day the display will be shown at 5pm, 6pm and 7pm.
Specialised light displays have become a permanent feature of The Royal Liver Building, as part of the site's redevelopment and the city's cultural calendar, as the building offers bespoke displays for special occasions.
The masterplan for the Royal Liver Building, developed and managed by real estate consultancy practice CBRE, is already coming to life with the iconic landmark being repositioned as a destination for both work and leisure, with a host of new amenities planned, including new office space, a coffee shop, bar and gym. Earlier in 2019, Heritage Great Britain opened the flagship tourist attraction RLB360 inside the Grade I listed building, which has seen over 30,000 visitors go behind the scenes of Liverpool's most prestigious address in just six months.
Simon Hepple, Director for the National Building Consultancy team in Liverpool, commented:
"The new lighting experience is a vital part of the repositioning of the Royal Liver Building as a world-class office building and leisure destination. We hope that 'Christmas Show' will bring joy to spectators during the festive period whilst also showcasing the iconic building to both locals and visitors to the city.
CBRE have produced an incredibly exciting vision for the Grade I listed building aimed at expanding its contribution to the city and enhancing its ability to attract more business to Liverpool and in particular to the city's famous waterfront."
For more details about the Royal Liver Building's 'Christmas Show' please visit: www.rlb360.com
December 18th, 2019
Comments off
Boris Johnson has won the battle of the 'least worst' parties to secure a surprisingly large majority Conservative government.
But the country is hardly getting out the bunting after an underwhelming election campaign from all sides.
Labour leader Jeremy Corbyn's brand of socialism has now lost twice at the ballot box and surely it is time for the party to take another tack if they actually want to win power.
Being battered by the Tories in their current state takes some doing.
Obviously Brexit played a huge role in the voting.
But Corbyn and his team managed to scare off business in their zeal to fund spending promises by "bashing the billionaires".
Not every business person is a superyacht owner.
Small and medium sized enterprises are the backbone of this country so threatening them with rampant corporation and dividend tax rises was electoral suicide.
Corbyn's most positive legacy may well be to end austerity by proxy.
Labour's mega-spending manifesto prompted the Tories to promise an end to years of cuts.
Now they must follow through with that to end the national scandal of rough sleeping, food banks and under-funded public services.
The Prime Minister has also made a great play of investing in infrastructure.
For those words not to ring hollow HS2 and the expansion of Heathrow must be green-lighted within days.
Construction will hope for a period of stability and increased public spending as the economy braces itself for the full impact of Brexit.
Hopefully our exit from the EU will be with a less-damaging deal rather than the nuclear no-deal option.
The country voted against Jeremy Corbyn because he was too left wing.
The fear is Boris Johnson may be too right wing if he continues to pander to the rabid flank of his party.
Let's hope both sides move to the middle in the coming years for the sake of construction and the country.