Concrete Canvas used as part of improvement works for Scottish Canals
Earlier this year Mackenzie Construction installed over 2000m2 of Concrete Canvas to provide an erosion protection layer for an open canal, which is the only formal water supply to the Union Canal which runs from Falkirk to Edinburgh. The Almond Feeder is just 3km in length and has four masonry tunnels on the route which was opened in 1822.
After the Union Canal was closed in 1965, it reopened in 2001 and as such the canal feeders are routinely checked to ensure their structural security. When the Almond Feeder was checked, it was discovered that there were visual signs of ground movement which raised concerns over the stability of the channel. In order to protect the channel, remedial works were deemed essential, as without the Almond Feeder, the Union Canal would dewater. This would cause significant environmental, public, economic and navigational issues for the areas it flows through.
A solution to protect the channel long-term was needed. Initially, the idea of lining the Almond Feeder with HDPE was considered. However, it quickly became apparent that there were multiple issues with this idea. The main one being, it was not possible to completely dry out the channel, as a result thermally welding the material would have been very difficult.
One solution which was identified as being able to provide the necessary long-term protection against erosion, while also improving the impermeability of the channel was Concrete Canvas. Developed by two students while still at university back in 2004, this material is filled with a dry concrete mix and needs only to be hydrated and left to dry to form a fibre reinforced concrete layer. Produced by Concrete Canvas Ltd, the geotextile is available in a number of thicknesses, and for this project CC8TM, the 8mm thick product variant was used. When compared to HDPE, Concrete Canvas is more durable and is also resistant to UV exposure.
The installation of Concrete Canvas differentiates it from traditional concrete solutions, such as poured or sprayed, in a number of ways. Firstly, it requires no plant or mixing equipment on site, which for projects that may have restricted access is hugely beneficial. Secondly, as the fabric arrives on site rolled and ready to be installed, it can significantly reduce the overall project time. Only hand tools are needed to cut the material into the desired length so they can be installed. Compare this to sprayed concrete, and it is a much more efficient process with significantly less waste. Furthermore, Concrete Canvas uses a high early strength concrete mix which allows it to reach performance strength just 24 hours after hydration. Particularly useful in projects where water is present, Concrete Canvas cannot be over-hydrated and can even set underwater.
For this channel lining project, this was critical as the Union Canal needed to continue receiving water from the Almond Feeder. Sections of the channel were dewatered, during which time the CC8 was installed and then hydrated, after which the water was allowed to run through the section.
The lengths of CC8 were laid transversely across the channel and the ends fitted into a pre-dug anchor trench to secure them using 250mm ground pegs. The anchor trench was then backfilled with either clay or excavated soil. All leading edges of CC8 at the masonry tunnels were captured in poured concrete to provide extra protection against undermining. Additional sections of fabric were then installed with 100mm overlaps and sealed using a bead of Soudaseal Adhesive sealant. These sections were then screwed together at 200mm internals with stainless steel screws.
It took only four weeks to install the Concrete Canvas along the whole channel. The work included channel excavation to remove debris and was completed by just a 5-man crew. 2,125m2 of Concrete Canvas was used along the 3km channel, and the project finished on schedule. Mackenzie Construction were able to install over 40 linear metres of the GCCM per day, demonstrating just how fast Concrete Canvas can be installed.
Cranes are an integral part of your construction site, which is why they must receive regular maintenance and service. Otherwise, they aren't going to be able to function correctly and as efficiently as you want. But, crane maintenance isn't just about function; it serves other purposes as well.
The Importance of Crane Maintenance
Here are three reasons why crane maintenance is so essential.
1. Safety
Construction sites can be dangerous places to work, but this risk is dramatically increased when machinery isn't operating correctly. Therefore, by maintaining your cranes, you can be assured that your site is as safe as possible. If you opt to disregard maintenance and scheduled inspections, then you are far more likely to have to deal with equipment failure which, in turn, increases the likelihood of accidents and injuries happening onsite.
2. Inspections
At this point, you are probably well-aware that inspectors come to check (at regular intervals) on the safety and risk management of your construction site. If your machinery (including cranes) aren't up to standard, then you could quickly find yourself in trouble.These inspectors are looking to ensure that your site is compliant with Occupational Safety and Health Regulations and that you are providing a safe place for your workers.
Therefore, they will look at the design of the crane, its compliance with maintenance programs, and the presence of ladders and other accessibility assistance tools that are required for repairs. Furthermore, they will want to see thorough records of the crane maintenance, testing, and inspection, as well as operator training and license requirements.
3. Efficiency
The last thing you want is for your construction project to be delayed because of an equipment failure on the construction site. However, if you aren't maintaining your cranes, then you are much more likely to run into an issue.
By committing to regular maintenance, you are prioritizing efficiency and preventing the need for extended lost-time due to crane repairs. Reduced productivity is not a good sign for a construction firm, so not only will this affect the current project, but it will also affect your reputation and the chance of building your business.
How To Maintain Your Crane
Now that you understand the importance of crane maintenance, you are probably wondering what the best practices for making it happen are. To realize the benefits listed above, you want to be following these four crane maintenance tips.
1. Keep track of crane maintenance activities.
One of the best crane habits you can start is to keep a log of all crane maintenance activities, observations, repairs, and inspections. By doing this, you can quickly look back and ensure that you are staying up-to-date with the manufacturer's recommendations for the servicing of the crane.
Additionally, a written record of crane maintenance activities enables your onsite team to observe the maintenance of the crane easily. Plus, when an issue does (inevitably) arise, you have a clear log of what has been done that you can present to the crane hire company or the manufacturer.
2. Focus on preventive and routine maintenance.
When it comes to maintaining a crane, there are two types of maintenance that you want to provide: preventive maintenance and routine maintenance. These two forms of maintenance vary in regards to scale. Generally, routine maintenance incorporates smaller tasks, while the goal of preventive maintenance is to bypass repairs and possibly hazardous situations when the equipment is in operation.
Both types of maintenance should follow the equipment manufacturer's recommendations which is why you or your crane hire company must be fully aware of the needed maintenance procedures and service intervals for each specific crane.
3. Create a schedule for routine checking.
As with most things in life, by setting a schedule for when routine checking will happen is the best way to ensure that it actually gets done.
During this regular checking, you want to ensure that fundamental maintenance tasks (such as lubrication and adjustment) are observed. This simple monitoring will make a significant difference when it comes to reducing the damage of crane components, limiting sudden work stoppages, and maintaining the performance of the equipment.
Work With a Reputable Crane Hire Company
Looking after a crane is a big job and one that shouldn't be taken lightly. For this reason, it is highly recommended that you work with a reputable crane hire company that hasthe tools and expertise to perform thorough maintenance practices.
Opting for a tower crane rental means that the responsibility of continually maintaining you crane is shifted from you to the crane rental company. This, in turn, provides you and your workers with a lot more peace of mind and a lot less obligation. Doing so also gives you more time and headspace to focus on the things that really matter – like getting the construction project completed on time.
What do you think about crane maintenance? Do you have any tips and tricks? Let us know your thoughts in the comments below!
AUTHOR BIO
Hermann Buchberger is the Founder and CEO of Active Crane Hire (ACH). He's taken the company from start-up to Industry Leader offering the largest fleet of construction cranes in Australia. ACH launched a new type of crane previously unheard of in the Australian market: electric tower cranes. The company's infrastructure and associated services now comprise a fleet of trucks and trailers, a crane-rigging team, mobile crane technicians, a fleet of service vehicles, and an extensive range of crane spare parts.
Pasquill, one of the UK's leading supplier of roof trusses, has invested over £6.7million in its manufacturing plants and design centres over the last five years.
This year £2.5million has been invested in equipment, technology and infrastructure as part of a long-term strategy to improve performance, sustainability and efficiency.
Most notably, Pasquill's site in Chorley, Lancashire, is currently undergoing a multi-million-pound redevelopment, delivered via a five-phase plan that will cement its position as the leading roof truss manufacturer in the north west.
The infrastructure works began in November 2018, and Phases one to three will be completed by the end of November 2019. Included in the three phases are the refurbishment of the cassette and spandrel production buildings, the sawmill building and welfare facilities on site, allowing Pasquill Chorley to increase its capacity by approximately 50%.
Meanwhile, Pasquill's Bodmin site in Cornwall has received an investment of over £200k, which allows for additional storage and yard space, plus a doubling of metalwork room space. The site has also received state-of-the-art equipment, including an AV Birch Uni-roll Posi press machine which will increase output by around 40% and support the increase in demand for its customers.
The equipment replacement programme also continues with over £200k investment for two new semi-automated EC800 single blade saws at Pasquill's Stoney Stanton and Chorley factories.
Gabriel Prior, Continuous Improvement Director for the OSS Division, said: "We are continuously investing in all our sites across the UK to ensure they are running efficiently and performing at the cutting edge. These investments will allow us to design and manufacture quality products more efficiently, giving our teams the tools to bring our clients' visions to life."
Small building firms remain nervous about hiring new staff and are reducing the size of their workforces.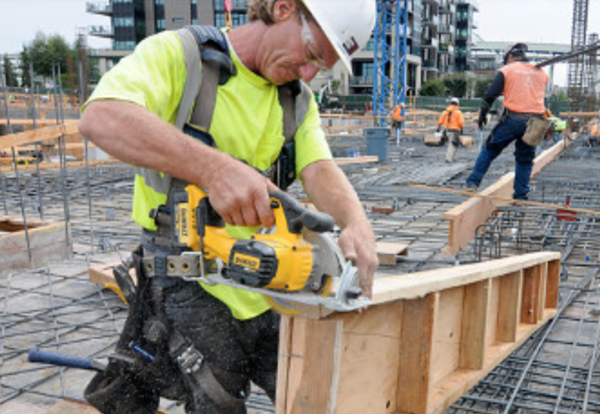 Carpenters and joiners have overtaken bricklayers as the trade that is hardest to recruit
Firms said they were holding off hiring because of ongoing political uncertainty and rising wage and material costs.
According to a survey from the Federation of Master Builders, the number of small to medium-sized reducing workforces has risen from 21% to 23% in the third quarter, while the number of members saying they were expanding dropped from 19% to just 15%.
This was despite construction workloads improving with over a third of firms reporting rises, up from just over a quarter in the previous quarter.
Brian Berry, chief executive of the FMB, said: "The fact that SME firms are having to lay people off and are holding off taking new people on is worrying.
"Skilled workers are scarce in the construction industry, and it is critical we keep people employed in the sector."
He said that builders were tired of the continued political uncertainty blighting the UK economy.
Berry added: "Stagnating staffing levels is a concerning sign, and if this trend continues, we could see the capacity of the industry shrink at a time when builders are needed more than ever."
He also warned that fast-rising input costs were hitting firms.
Berry said that 86% of his members anticipated a rise in material prices, up from 77% in the previous quarter.
More firms are also predicting salaries and wages to increase than previously.
Berry said: "Small building companies are also having to contend with eye-watering material prices, and these are set to continue to rise.
"This coupled with continued wage inflation, driven by skill shortages, is leaving many firms to have unsustainable profit margins.
"Ultimately this could see some firms having to close. The Government needs to carefully consider the impact of new regulations that will impose extra costs and cash flow restrictions on the sector such as reverse charge VAT."
If you're the owner of a construction company or a construction manager, you'll be familiar with the challenge of balancing on-site responsibilities with the demands of runnin g a business. Small businesses often struggle to make the budget stretch to cover all the resources they need; effective prioritisation is key.

A business answering service may seem like a luxury, but here's why we think it's an essential investment that will deliver results and make life easier in the short and long term.

Never Miss a Call or Lose Important Details
Construction sites are noisy places and it's often impossible to respond professionally to incoming calls or even to hear the phone ring. Answering a mobile phone on-site can also seriously compromise Health and Safety.

A business answering service allows calls to divert to different phone numbers or locations, be that a mobile phone, landline or voicemail. This process can be controlled manually — for example, if you are momentarily or unexpectedly unavailable — or you can set up scheduled calling, so calls divert between specific times, for instance, out of office hours.

Redirecting calls ensures customers always receive a professional response and are promptly connected to the most appropriate individual to handle their query. This not only avoids the dangerous use of mobile phones on-site, keeping staff safe, but it also improves customer experience. All of which is likely to lead to more business, repeat custom and an excellent company reputation.

Manage Peak Periods Efficiently
Most companies in the construction industry fall into the "SME" or Small to Medium Enterprise category. SMEs in the industry make up 20% of all of the UK's SMEs. This means many construction companies lack the resources to set up a physical office or to hire a receptionist. As a result, construction managers, business owners or other senior staff members are left to juggle business calls with on-site duties. This may work during quiet times, but in peak periods calls will be missed or dropped and business will be lost.

A business answering service or virtual receptionist costs a fraction of employing a full-time staff member and ensures a consistent level of service. During peak times, the phone system can effectively and efficiently handle calls, meaning on-site work continues uninterrupted and customers aren't left hanging.
Build and Maintain Positive Working Relationships Relationships
Small construction companies tend to rely on a network of professionals and partners to deliver the comprehensive service customers expect. SMEs often lack the budget to employ a team that can offer the breadth of experience required to complete projects satisfactorily. They make use of subcontractors, surveyors, suppliers and partners with
relevant trade experience to help them deliver results within agreed deadlines.

The success of such networks and partnerships relies on trust and reliability. If a subcontractor repeatedly struggles to make contact with your company to gain the necessary support, advice or approvals they need to keep a project moving, they will soon move on to a competitor. A business answering service ensures important calls are never missed and information reaches the appropriate person in a timely fashion. This
supports the development and maintenance of effective working relationships between professionals.

Enhance the Reputation of Your Company
In the UK, there is an unpleasant stereotype of builders and construction workers — they are often seen as unreliable "cowboys" who need to be avoided or carefully monitored.

The Federation of Master Builders estimates that such unscrupulous operators cost the UK economy £10bn a year.

SMEs in the construction industry must work hard to build a positive reputation and prove their worth. A crucial element of building trust with clients is to keep the lines of communication open. If a project falls behind, the worst thing you can do is hide away and leave the client to make up their mind about what's going on. An answering service ensures clients always have a way to get in touch.

The system can also be used to signpost help and support when staff are unavailable to take a call — for example, sharing the details of a FAQ page or relevant information pages on the company website.

Construction companies do not deal in small-ticket items. They are not selling hair dryers or clothing. Clients have generally invested a significant sum of money — not to mention time and effort — in the project they have engaged your services to complete. They will be understandably frustrated and dissatisfied if they cannot get in touch and are denied
regular project updates.

How to Find the Right Business Answering Service
A business answering service has many benefits for construction companies, from improving customer service and enhancing company reputation to building business networks that will help your business thrive. But how do you choose the right one for your business
Choose a company with experience and a good reputation — How long has the business been in operation? Do they have positive testimonials on respected review sites like Trustpilot?

Make sure the service can scale with your business — You may not need the
most advanced features now, but next year, or the year after, who knows?

Avoid having to switch providers and learn a new system as the business grows by finding a service that offers more than you need currently.

Do they offer a payment plan that suits the budget? — Don't pay for a host of features you'll never use. Look for a provider that offers a variety of plans and choose the one that best suits your current business needs.

Is the provider UK based? — Choose a provider located in the same country as your business. You don't want to be unable to reach customer service in a crisis because they operate in a different time zone.

Do they offer a free trial? — It's difficult to judge a system until you've tried it.

Look for providers that allow you to try before you buy.

Look for added value — Can they offer additional services such as 0800
numbers, or live PAs that may add value to the service?

How easy is it to get up and running? —Is the signup process lengthy and
complex? Is there a long waiting period before you can "go live"?

Any new investment is daunting for an SME. However, a business answering service is relatively low-cost and low-commitment that could transform your business.
Construction Site Safety Guide: 5 Things You Need to Know
Almost one construction worker is injured every day around the world when trying to perform their daily duties. It is a dangerous profession that comes with a lot of risks. However, this does not mean you cannot make sure you are safe when on the job. There are more than enough guidelines and regulations that you can follow to guarantee your safety as a construction worker. The following are directions you can follow to make sure of your safety.
Use the Right Protective Gear
It is essential to wear the right clothes for the job. As a construction worker, this mostly means you put on protective gear. Protective gear could be the difference between getting hurt or not. The following are examples where having the right type of dressing can make a huge difference.
• If you are involved in installing manufactured stone and natural stones such as quartz and granite, you are at risk of silica exposure. Therefore, you must wear breathing masks when installing such material to make your work does not affect your health.
• If you are working on a slippery surface, make sure to wear rubber footwear to prevent you from falling.
• Use a back brace in case you are lifting heavy objects. This way, you will prevent back pains, which could be fatal.
Ensure You Are Safe Loading and Unloading Equipment
It does not matter which construction site you working on; there is always a chance that a piece of equipment could roll over. This way, it is essential the ramps you use are cleared and straight. You should also make sure there is enough space between you and the equipment in case something goes wrong.
A good example is when you are unloading stone slabs such as marble and granite. Natural stones are shipped in with wood supports, to prevent them from shifting positions inside the container. When the slabs arrive at the site, employees unloading them have to orderly remove the supports to prevent them from being trapped or crashed from unanticipated shifts of the stones.
Make sure you get guidance when unloading the equipment. You could do this using help from a co-worker.
Be Careful When Climbing on and off Equipment
It is a common incident to fall off or gets stuck on a piece of equipment when trying to climb or alight. If such an event occurs, it can cause serious harm. Because of this, there are a few steps recommended for construction workers to avoid fatal injuries.
• When climbing on a piece of equipment, make sure your boots are free of mud.
• You should also ensure you are wearing gloves to make sure you have a decent grip when you grab on.
• It is also essential to have a three-point stance; this will prevent you from losing your footing at any given time.
• Make sure you never stretch to grab onto a handle or try to get on or off a piece of equipment when you are carrying something.
• Never jump off a piece of equipment; this is one of the most common ways construction workers get hurt.
Be Mindful of Your Surrounding
Construction sites are one of the busiest places you will find out there. You might be having a break, but some work could still be underway on the other side. Because of this, it is essential to be aware of your surroundings at all times.
No one ever imagines that an accident can occur when they are taking some time off to catch their breath. But one moment of unawareness may lead to an individual getting hit on the head by a falling object or getting run over by a machine.
Be Cautious When Climbing a Ladder or Stairs
If you are a frequent climber of a ladder or stairs, then there are precautions you need to take to make sure of your safety.
• Make sure to inspect the ladder or stairs before you step on them.
• Check for weak links or broken parts.
• Make sure the ladders or stairs is clean, and never use a metal ladder when it is rainy, or the conditions are wet.
• Use aerial lifts, if available for they are a safer option compared to a ladder.
• When picking up your ladder, pick one that is three or four steps taller than the location you want to reach.
• Move the ladder as you work, never try to overreach, as it can easily lead to an accident.
• When climbing and descending, keep your hands free, keeping all the tools in the tool belt.
Final Thought
The above are safety tips that are meant to make sure everyone is safe in a construction site. While they might seem like common practices, they are still frequently ignored by most employees. Every worker needs to realize that accidents happen, and everything they do can potentially lead to an accident. Therefore, they need to be keen at all times.
Plans for the first deep coal mine to be built in the UK for decades will go ahead after the government decided not to intervene.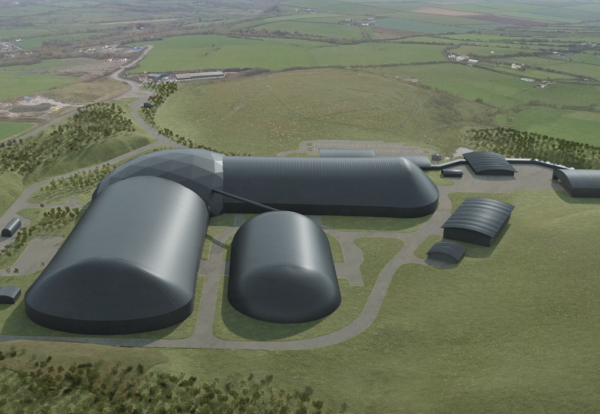 Mining facilities will be housed in domed structures to reduce their impact on the landscape
The £175m mine project to be known as Woodhouse Colliery got the thumbs up from the local council in May, but was called in by Government for further scrutiny.
Radical designs for surface infrastructure on a brownfield site near Whitehaven in West Cumbria will minimise any potential impact from noise, dust and light.
Construction phases are expected to start in early 2020 with deep coal mining starting 24 months later.
WCM will move mined coal via a buried 2.2km long conveyor to a train loading facility, with its own dedicated siding, on the Cumbria Coast railway line.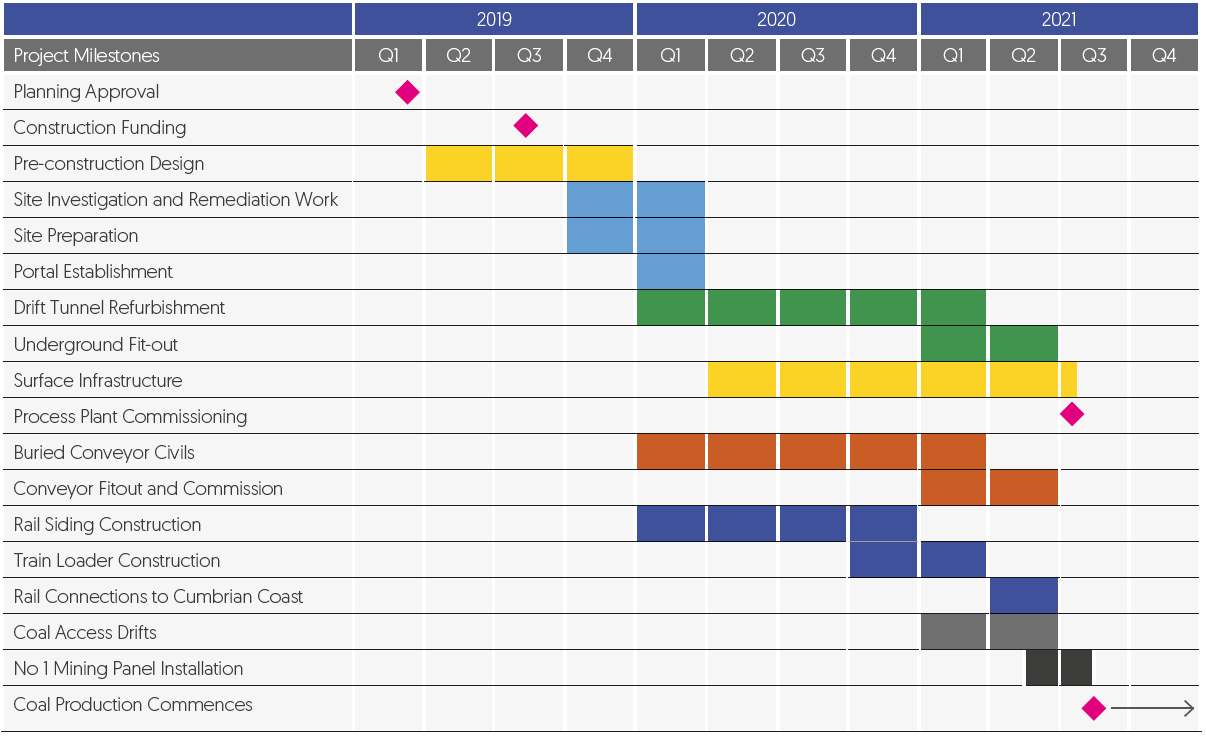 Once Woodhouse Colliery moves into the operational phase, the company plans to extract and process around 2.5 million tonnes of high-quality coal for use in the steel industry.
A spokesman for the minining firm said: "West Cumbria Mining is delighted that the Government has agreed with Cumbria County Council's unanimous decision to approve the planning application for the project.
"WCM can now start the process of delivering on its plan to build one of the most modern mines in the world."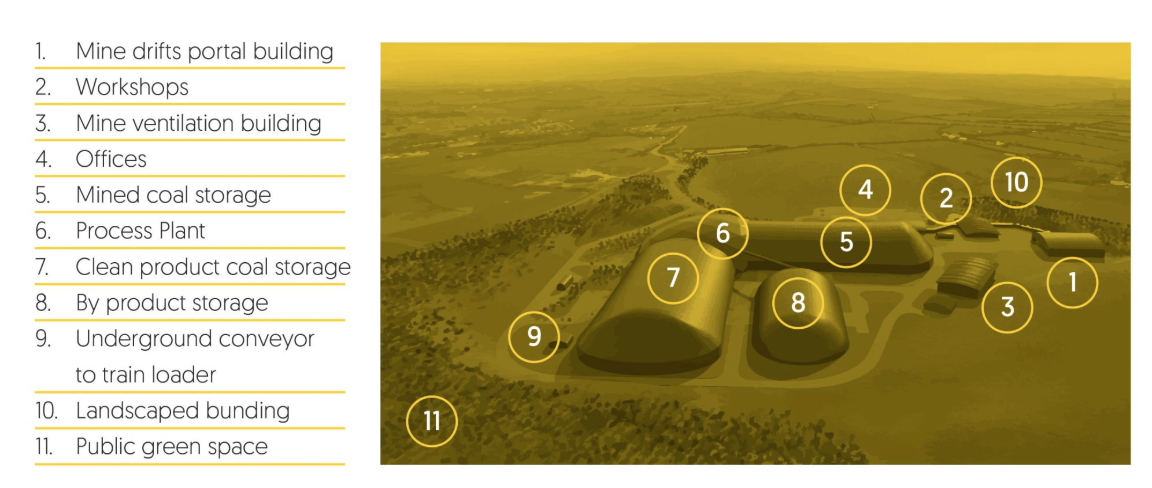 The buildings have been designed to look very different to mining sites of the past and are low level, buried or visually screened to reduce impacts to an absolute minimum.
The Government has handed Yorkshire-based ilke Homes £30m to drive up factory housing production.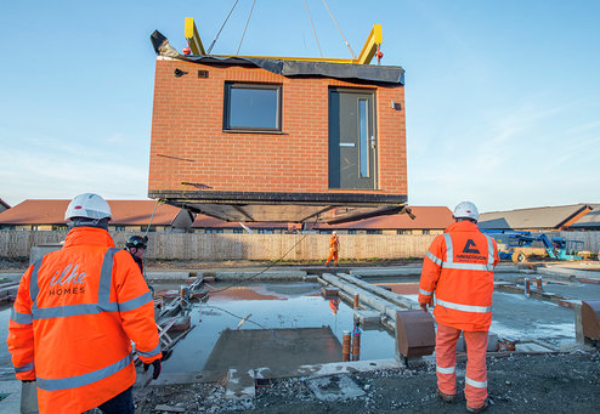 Each home that rolls off the production line is fully accredited by Britain's major insurers and lenders
Homes England's cash injection will be used to turbo-charge production at the firm's Knaresborough production facility.
It will allow the house builder to hire more local people and scale up capacity by 150% from 2,000 to 5,000 homes a year.
This will make ilke Homes a top 10 house builder.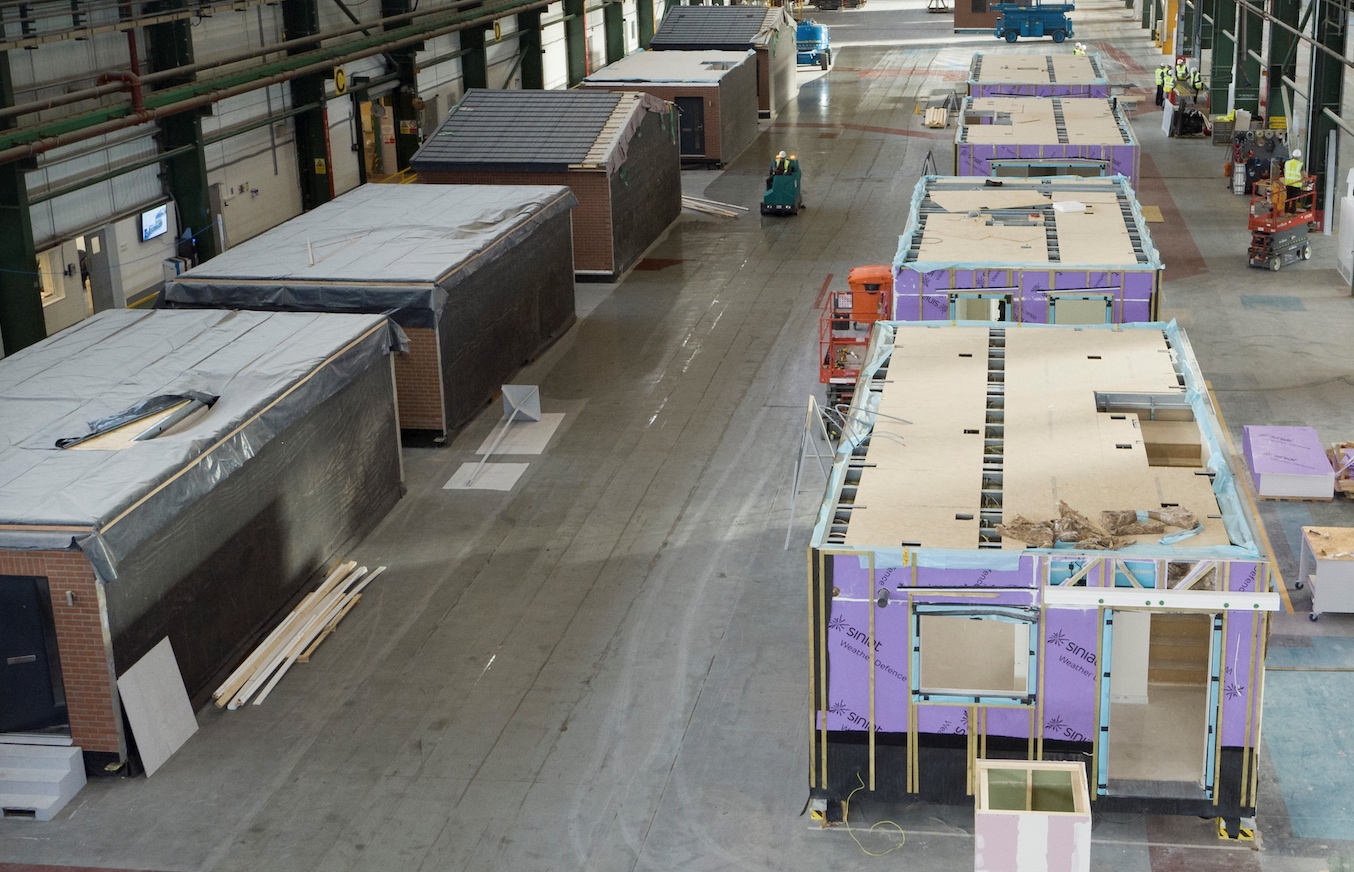 Funding will see production scaled up from two to eight homes per day bringing down costs
Due to the build quality and airtightness, ilke's homes are 20% more energy-efficient than traditionally built new builds and create 90% less waste.
Ilke Homes has begun rolling out zero-carbon homes across the country, as the race to net-zero continues to stimulate improved sustainability in the construction industry.
Housing minister Esther McVey said:"The North of England has the potential to lead the world in the modern methods of construction that are transforming home building.
"An industry that when matured would be worth £40bn a year and provide up to 80,000 jobs. We need to fully embrace this.
"This £30m investment in ilke Homes is a significant step forwards in the development of the 'Construction Corridor' – a new hub in the North that is front and centre of building the homes we need.
"It's vital we invest in new technology to get Britain building. Homes built using modern methods can be of higher quality, greener and built to last."
Back in May, ilke Homes agreed the UK's largest ever modular housing deal with Places for People for 750 homes.
Recently, ilke Homes launched an onsite academy dedicated to training up a new generation of engineers to manufacture modular homes.
Heathrow Airport will use cutting-edge technology to track in real-time millions of components destined for its major runway expansion project.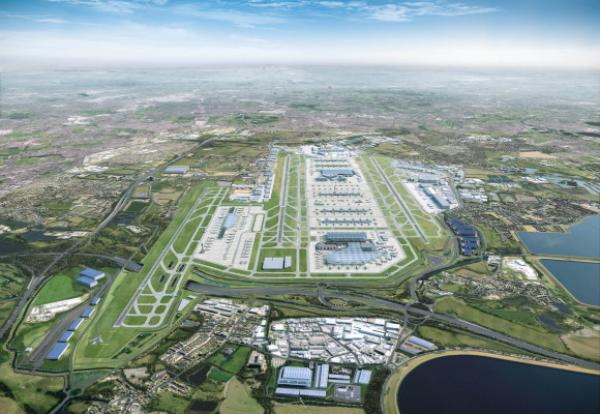 New Siemens system will enable real-time tracking of components needs to deliver three runway expansion
The airport operator said the new tracking system would transform the way that major infrastructure is delivered in the UK.
Its four logistic hub sites, which will be selected from a shortlist of bidders next year, will be hooked-up to the new centralised system to keep the incredibly complex expansion project moving.
This will allow a network of separate offsite construction centres to work in unison throughout construction.
The technology is being introduced by Siemens Digital Logistics, which pitched the system as part of the Heathrow Innovation Partners process.
This saw more than 150 supply chain businesses submit ideas on how expansion could be delivered more efficiently and affordably.
Now Siemens Digital Logistics has been selected as one of the businesses that will see its idea become integral to the airport's offsite strategy.
Since 2017, the airport has been looking for communities keen to become Logistics Hubs, construction centres that pre-assemble parts of the expanded airport offsite before transporting them to west London in consolidated loads just as they are needed.
Emma Gilthorpe, Executive Director of Heathrow Expansion said: "Expansion secured the overwhelming support of MPs across the country because it was clear that the project would deliver for every region in the UK.
"This announcement sees two exciting opportunities coming together, as we green light a ground-breaking solution from an Innovation Partner with the final step in our search for Expansion Logistics Hubs."
Belgian construction material group Etex is planning to build a £140m plasterboard factory in Bristol.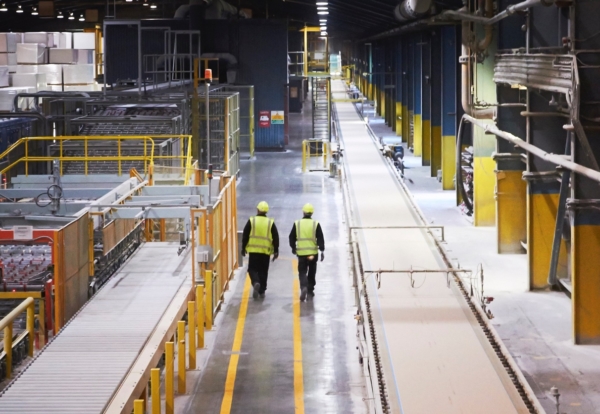 New factory will be built next to the existing plant in Bristol Port
Etex Building Performance, the dry construction arm of the group, will develop an advanced plasterboard manufacturing facility for its Siniat brand at the Royal Portbury Dock in Bristol Port, adding significantly to its production capacity in the UK.
A brownfield industrial site has been secured close to its existing plant, maximising its ability to import raw materials sustainably along the Bristol Channel.
Subject to planning Etex hopes to start production in 2022 and once operating at capacity, the new plant will double its Bristol-based production of certain plasterboard products.
The company's two existing plants at Bristol and Ferrybridge will continue to operate.
The investment is Etex's largest single capital investment to date in the UK which boasts Europe's largest plasterboard market.
The new facility will serve Siniat's customers across the UK, including projects in the residential, commercial and renovation sectors, and will manufacture the company's full plasterboard product range.
Neil Ash, head of Etex Building Performance (North West Europe), said: "This commitment to the UK construction market will not only provide our customers with better service and reliability of supply, it will also enable us to capitalise on a growing plasterboard market as clients recognise the productivity benefits that lightweight construction offers.
"Investing in this added capacity also strengthens our ability to develop superior building material systems for our UK customers, helping to create high-performing buildings that meet the needs of the people who use them."