In older reinforced concrete structures, particularly those in coastal locations with a prevalence of salty air, or ones exposed long-term to pollutants in towns and cities, some form of corrosion is inevitable. However, the visual signs of carbonisation and chlorides, such as cracks or spalling, can take months, possibly even years before appearing. By then, of course, serious damage could be done and repairs could prove costly.
To protect and prolong the life of a structure, early corrosion diagnosis is vital. But how is this achieved when the surface gives no indication of a problem? A concrete condition survey offers a reliable test as to how a building is reacting to its surrounding environment. BS EN 1504 Standards stipulate a survey and interpretation of results is a prerequisite prior to work starting on concrete repair projects. This will reveal the overall state of the concrete and determine the type of remedial action required.
Sika is in the process of launching an investigation service. In conjunction with our partner, Vector, the survey will identify the most appropriate corrosion management system to employ. This offering further demonstrates our all-round commitment to quality concrete refurbishment.
A survey could include the following depending on the structure and condition of the concrete:
Visual inspection: This offers a flexible and powerful form of testing. It can provide an immediate assessment of a concrete structure's condition and identify causes of stress or other debilitating conditions. A visual inspection, however, is dependent on the competence and experience of the survey team carrying it out, therefore surveys of this kind should only be made by those qualified and experienced to do so.
Hammer testing: A hammer test identifies hollow or spalled areas of concrete by assessing the sound difference using either a hammer or chain.
Carbonation: A solution called Phenolphthalein is used to indicate levels of alkalinity which triggers the corrosion process. The substance, which is spray-applied, turns pink when it contacts alkaline in conc
rete.
Break out: Break out testing sees areas of concrete broken away to assess the condition of the steel. This test acts as a validation measure against the other tests such as carbonation, chloride and half-cell measurements.
Concrete cover: A cover meter survey identifies and records the minimum and average depths of concrete cover to the embedded steel to help determine the risk of corrosion. It is also used to identify where the steel is.
Chloride analysis: This involves collecting concrete dust samples to test for the presence of chlorides.
Half-cell potential mapping: Corrosion of reinforcing steel is an electro-chemical process and the deterioration of the steel can be assessed by measuring its half-cell potential. The greater the potential, the higher the risk that corrosion is taking place.
Corrosion rate measurement: An electrochemical test carried out on the surface of the corroding metal to assess the causes of corrosion and predict the rate it will occur.
Once a survey has taken place, results will determine the most suitable corrosion management system to employ. For example, where high levels of chlorides are detected within the concrete, the Sika® Galvashield® system, comprising embedded galvanic anodes, is recommended. The sacrificial anodes prevent the formation of new corrosion sites either adjacent to the refurbished concrete or to concre
te which is visually sound but from the survey information identified as high risk.
This simple, innovative anode system involves a small, circular-shaped cementitious shell encasing a zinc core which is quickly and easily fastened to exposed steel reinforcement. Once installed, the anode's zinc core corrodes sacrificially to the surrounding rebar to therefore protect it.
A concrete conditioning survey can help identify a potential problem before it takes hold, tying-in with the well-known saying, 'prevention is better than cure'. The good news is, with the launch of our investigation service, alongside our existing Total Corrosion Management System, Sika has the means to provide both the prevention and a long-term cure.
May 25th, 2017
Comments off
The importance and usefulness of evidence cannot be underestimated. Without it, we can have no confidence in the effectiveness of our past activities or future strategies. Used correctly, however, evidence can be used as a solid bedrock on which to build all our plans upon.
As a product of the BRE, it comes as no surprise that independent research and sound scientific evidence are fundamental ingredients of the BREEAM Standard. What's possibly less commonly recognised is the ongoing role cutting-edge research plays in the continual development of BREEAM, keeping the Standard at the very forefront of the latest green building thinking and helping to drive excellence in sustainability across the globe.
Since its launch in 1990, BREEAM has expanded its reach to 78 countries with 2,626,873 registered buildings and 561,191 certificates issued worldwide to date. With an 80% market share, BREEAM dominates the European green building market. And with the recent launch of BREEAM USA, we're hoping to replicate this success in North America.
We believe one of the main keys to the growth of BREEAM is in its flexibility and ongoing development. BREEAM has been adapted for individual markets across the globe to enable the assessment and certification of various built environment projects, including new builds, refurbishments, wider masterplanning projects, infrastructure and even the current operational sustainability of a functional building.
The methodology is constantly adapted to stay ahead of best practice within the industry, meaning those undertaking the Standard can always be sure their asset is certified against the most rigorous sustainability criteria. In-depth research – freely available through our website – is central to this endeavour.
The second factor driving BREEAM's uptake both in the UK and overseas is the ever-deeper understanding of the business case for green buildings.
Earlier this month, in a report by edie.net, the Chief Executive of the US Green Building Council Mahesh Ramanujam urged European businesses to invest in certifications such as BREEAM stating "there is value in certification and it is important to pursue to generate validation from the external markets".
A recent study found the global market will respond accordingly. The World Green Building Trends predicts a near 100% rise in the number of green buildings by 2018 – at which time it estimates that 37% of companies will have the majority of their estate certified sustainable, up from 18% when the report was published last year.
By generating the latest, leading thinking on all aspects of sustainable development and incorporating it into the Standard, BRE is focused on ensuring BREEAM is able to meet this demand. Using the latest research to continuously amend and adapt the BREEAM criteria, companies and communities utilising the Standard worldwide will be able achieve the very best green results possible.
We understand the importance of evidence and the effect it can have on a person or organisation's thinking and the strategies they put in place. This is why we take such care with the evidence we publish in our research, such as included in our recent Value of BREEAM to Retail in the UK report.
Through the publication of such research, we hope to give companies across the globe the confidence to invest further in sustainable development and assurance that BREEAM can help them on their journey to a greener way of working.
For more information on BREEAM visit: www.breeam.com
By Kerri-Emma Dobson, BREEAM Technical Consultant at BRE
May 23rd, 2017
Comments off
Over the next few years, London's skyline will change dramatically, so we thought we'd take a look at some of the new buildings that are about to pop up in the nation's capital as well as showing you where exactly they'll be developed and outline some of the concerns made by locals who are keen to keep the skyline as it is.
May 22nd, 2017
Comments off
The Survey Association's £2000 bursary award is set to boost the career prospects of two exceptional Geomatics students at Newcastle University.
The winners, Connor Foxall and Oliver Smith, received their cash prize at a TSA conference where they also had the opportunity to network with industry professionals and guest speakers.
These included Matt Shaw of ScanLAB Projects Ltd., whose laser scanning expertise was recently featured in the BBC series, Italy's Invisible Cities.
Following the conference, Connor was offered a week-long work placement at ScanLAB's London office and used some of the bursary money to fund his travel and accommodation costs.
Connor commented on his time at ScanLAB. ''Talking to the different members of the team, exploring new software and equipment and practising the industrial processes needed to produce a deliverable was invaluable experience.''
''I intend to use most of the remaining money to fund a second work placement during the summer,'' he added.
TSA has awarded a bursary to second year students at Newcastle since 2011. This year, applicants were invited to submit a paper on 'Building for the Future,' focussing on ideas of their choice, such as BIM, Smart Cities, and advances in mapping and measurement technology.
TSA President, Adam Bradley, said, ''The judging panel comprises three TSA Council members, the Secretary General and myself and we were all impressed by the quality of this year's winning entries, the interpretation of the Building for the Future brief, and the relevance of the submissions to the geospatial context.''
'It is very encouraging to hear how the TSA Bursary helps graduate entrants to the profession access the right contacts and opportunities to help them develop and progress their careers.''
A proportion of Oliver Smith's award will be used to fund research tools needed to create new analytical techniques for his dissertation project.
Oliver Smith explains, ''My project uses telecom network data to map and analyse the influences on pedestrian movements in city centres. The TSA Bursary will be used to purchase data and subscribe to online software used to visualise the flows over time.''
''I'm aiming to produce innovative research that will interest telecom providers, showing them how the analysis of big data can lead to profitable opportunities,'' he added.
The TSA Bursary will also support Oliver's attendance at the International Geodetic Student Meeting (IGSM), a major event offering networking and learning opportunities in geodesy, cartography, photogrammetry and GIS to students from 34 different countries.
For further information on The Survey Association visit
http://www.tsa-uk.org.uk/    Tel: 01636 642840 Email: office@tsa-uk.org.uk  
May 19th, 2017
Comments off
May 18th, 2017
Comments off
UK Construction Week, the UK's largest gathering and community of construction professionals, has conducted a survey to uncover and tackle issues facing construction, housebuilding and skills in the run up to the General Election. With over 1,000 responses from a cross section of professionals working in the sector, key points from the survey include:
Sir Richard Branson is named as 'the best person' to head up new UK infrastructure projects
77% believe state intervention is needed for more housing
38% want Gavin Barwell to retain his position as Housing Minister
54% call for more housebuilding on brownfield sites
One of the most significant results from the survey was for Sir Richard Branson, who was voted as the best person to spearhead new UK infrastructure projects, such as HS2 and Heathrow Airport, signalling a need for more entrepreneurial vision in tackling large scale projects.
On the result, Sir Richard Branson said: "I'm very flattered by the survey. The only danger is that if I oversaw these key infrastructure projects then by the time I've finished there would only be room for one airline and one train company, both beginning with the letter V! The key thing one needs to get right is to plan these major projects with the customer's needs in mind. Too often these are planned by engineers for engineers and fail to meet the user's demand. This means they are underused and fail to have the major impact they should do."
Further results show a three way split on the government's current housing policy with a third of those polled voting both for and against current policies, and a third not convinced either way.
Over half of those surveyed (54%) called for the next elected government to be more aggressive with planning permissions on brownfield sites to enable house building. Only 11% voted to loosen Green Belt restrictions, dispelling the myth that the construction industry wants to build on protected land.
Although the industry isn't wholly satisfied with current housing policy, Gavin Barwell was voted overwhelmingly in favour as the best man for the job of Housing Minister, with the next name suggested, Boris Johnson, only receiving a quarter of the number of nominations. Labour's John Healey, previous Housing Minister under the Labour government, was the third suggestion.
77% of those surveyed believe the only way to reach 1 million homes by 2020 is by state intervention, and for a council house building programme to begin.
For infrastructure, there was a two way split between Vince Cable and Sir Richard Branson who were both voted as the best people to lead UK infrastructure projects, followed by Sir Alan Sugar and Sir James Dyson. A clear indication the industry feels it needs entrepreneurial visionaries to successfully take projects forward to 2021.
In terms of major projects the industry is generally positive about these going ahead with a Conservative government, with HS2 and Heathrow seen as the safest projects followed by Hinkley point, Crossrail 2, Thames Tideway and the road renewal building programme.
However, there is a real concern that major projects will stall if the Conservative government is not re-elected, with a majority of those surveyed believing all projects will stall with HS2 coming out on top (44%) followed by Crossrail 2 (40%) followed by the road renewal building programme (40%), Hinkley Point (30%), Thames Tideway (30%) and Heathrow third runway (26%).
Nathan Garnett, Event Director at Media 10, which runs UKCW, said: "We have seen a great deal of talk around housing and infrastructure in this general election campaign so far, so I think that the main political parties should take note of this industry wide survey. It shows that there are still a lot more assurances and interventions needed to build the homes we need and the infrastructure we have been promised. We will be using these results to make sure the main political parties know what the industry wants, and one clear message is that innovation and entrepreneurial endeavour cannot happen without government assistance."
May 17th, 2017
Comments off
Liverpool City Council has appointed engineering consultancy Ramboll to lead the design team to develop a permanent cruise terminal on the River Mersey.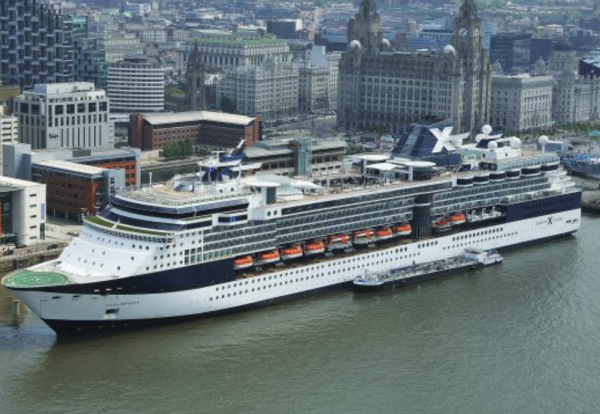 The multi-disciplinary design team includes architects Stride Treglown, cost managers Gardiner & Theobald, property consultants JLL, and landscape architects Hyland Edgar Driver.
The team will initially work up detailed designs for the proposed £50m passenger facility before submitting a planning application for the former Princes Jetty, off Princes Parade, later this year.
Further applications are likely to include associated projects like a new 200 room hotel and 1,100 space multi-storey car park to enhance the city's capabilities in handling the next generation of turnaround cruises, which can carry up to 3,600 passengers.
Subject to planning approval the Ramboll team will project manage and assist monitoring of construction of the new facility, as well as assisting with contractor procurement.
Dave Grove, project director at Ramboll, said: " Having personally worked in the quayside area throughout my 20 year career at Ramboll, I am confident that we can deliver a design that will meet the highest standards and needs of all who will use the facility."
Liverpool City Council will now submit an outline business case for a £20m contribution to the facility from the Liverpool Combined Authority's Strategic Investment Fund.
If that stage is successfully passed, the project will then progress to the final stage, a full business case.
Although the proposed multi-storey car park has been earmarked for the new cruise facility, the council is reviewing locations north of Leeds Street so it could also support initiatives around the Ten Streets district and North Docks areas, including Everton FC's proposed stadium at the nearby Bramley Moore Dock.
The council recently approved a new £20m waterfront link road by extending Leeds Street, to support the new facility and a new Isle of Man Ferry terminal, with construction expected to begin by 2019.
May 15th, 2017
Comments off
Northern Irish contractor McLaughlin & Harvey has been named preferred bidder for Blackpool's new Winter Gardens conference centre.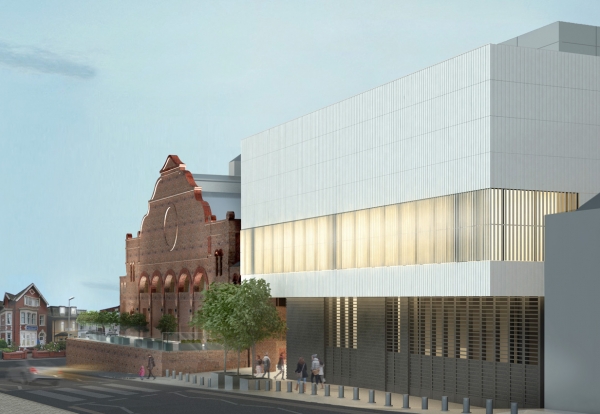 The council has agreed to appoint the firm under a pre-construction services agreement ahead of construction starting in October with a view to completing the project by spring 2019.
McLaughlin & Harvey was reported to have had the most attractive bid over rivals Eric Wright, Gilbert Ash, Esh and Willmott Dixon.
Architect Bisset Adams designed the £25m landmark conference centre, which attracted central Government funding.
The new venue will house a conference hall for 2,000 delegates and a 130,000 sq ft exhibition hall with break-out spaces and catering facilities.
The new building will be directly linked to both the Empress Ballroom and the Opera House to form a flexible venue with joint capacities of up to seven thousand.
While it is unlikely all the spaces will be in use at any one time for conferencing, this flexibility puts Blackpool squarely back in the major league conference market.
May 11th, 2017
Comments off
A CALL FOR QUALITY TO BE INCLUDED
IN MANIFESTO PLEDGES
By Martin Townsend, Director of Sustainability at BRE Global
When Prime Minister Theresa May called for a snap General Election last month she made it clear that Brexit – and in particular her attempt to strengthen her hand ahead of potentially UK prosperity-defining trade negotiations with the European Union – was central to her decision. Brexit has dominated the early pre-election political exchanges and with less than five weeks to go until the electorate heads to the polls, we expect the issue to remain at the very top of the agenda for all the main parties. As such, we feel that housing and construction, as high-value commodities and significant contributors to UK export figures, should be given due consideration by all the main parties in their election manifestos. Furthermore, the debate should be extended beyond mere number-based targets to factor in wider issues such as quality and the sector's post-Brexit significance.
The UK construction industry is currently seen as being at the leading edge of sustainable design and construction, as exemplified by the major roles played by UK companies in the success of a broad range of high-performance projects in both the UK and abroad.
As a result, the UK's sustainable design and construction capabilities – including its knowledge and expertise as well as its focus on innovation, driven by standards such as BREEAM – have become significant contributors to UK exports.
Given that the campaign manifestos currently being finalised will span a period when UK prosperity will be heavily dependent on our position to negotiate favourable trade deals with Europe, ensuring we protect and nurture these assets is essential.
This requires active debate and investment on a level much deeper than just numbers – both in terms of targets and budgets.
By way of example, the Labour Party has recently pledged to build one million new homes during the next five years. All well and good, but there has been no commitment given to the quality of these homes and the viability of delivering quality homes and communities.
If we are not to create any "dead weight" (cost) to the treasury for UK PLC, one area that the political parties could give some thought to is evolving existing mechanisms to be more effective to new challenges. With increasing demands placed on Planning Authorities, and reduced funding to be as much of a mantra post-election as it is pre-election, it is essential that the parties give local authorities space and capacity to look at development and the wider context of what we need to achieve at a neighbourhood/community scale.
This should be focused on seeking positive improvements in the quality of the built, natural and historic environment, as well as in people's quality of life:
Making it easier for jobs to be created in cities, towns and villages;
Moving from a net loss of bio-diversity to achieving net gains for nature;
Replacing poor design with better design;
Improving the conditions in which people live, work, travel and take leisure; and
Widening the choice of high quality homes;
I therefore hope that the parties, as they look to an agenda of growth, ensure this wider perspective is taken. We have already heard much talk about the police and the NHS, but to ensure that we don't put the pressure on these important services in time of crisis, we need to build better communities to reduce crime and promote healthier living.
With all the necessary elements already in place, there is just the need to take the long-term view on the viability of development – the avowed purpose of the planning system but sometimes only looked at as the viability of the individual site and not the wider community. I would therefore hope that the parties look to recast how we consider development.
A number of keen eyed readers will perhaps already noticed increased amount of column inches given to land value capture as a concept. But one thing is for sure we need to:
Take a long-term view, to ensure that issues such as inter-generational equity or climate change mitigation and adaptation are taken adequately into account
Address the social, economic and environmental aspects of sustainable development "jointly and simultaneously"
Consider the likely success of any proposal in achieving positive improvements in the quality of the built, natural and historic environment, as well as in people's quality of life
I hope the debate on quality as a base to demonstrate what the UK can achieve and to drive the quality of our buildings and communities is one that will not get passed by in the various manifestos that will land on our desk in the coming days.
To make BREXIT work, we need to show what we can achieve and make the UK a success. Quality is a key to much that we need to achieve to drive this success.
May 10th, 2017
Comments off
Sellafield has formally invited firms to bid for four key partner roles to deliver its £4.5bn construction programme.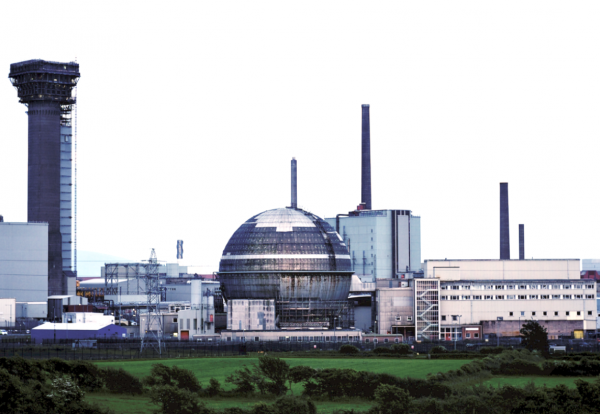 The firm, which runs the Cumbria nuclear site, is rolling out a new collaborative procurement model that will change how major projects are delivered.
The four successful programme and project partners will work alongside Sellafield's in-house engineers in integrated teams over the next 20 years.
This collaborative model will be used to deliver the huge works programme more safely, efficiently and cost effectively.
The selected firms will work together to deliver three initial major projects.  The SPRS Retreatment Plant, SIXEP Contingency Plant and Replacement Analytical Project, together estimated at £1bn – £1.7bn).
Further major projects in the pipeline still need more detailed project definition and are valued at £1.9bn-2.8bn.
Firms have until 7 June to submit bids and can find tender information on the Sellafield web portal.
Sellafield projects director Steve Livingstone, said: "This is a hugely important step for Sellafield Ltd – it is a game change for the way we deal with our supply chain.
"Instead of procuring supply chains for each major project, we'll establish a new project delivery environment based upon long term relationships with selected partners, developing closer working practices on the way."