Best contemporary engineer will rub shoulders with historic greats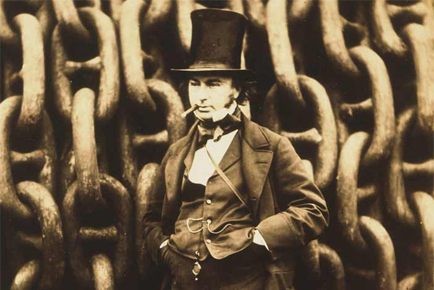 Contemporary engineers making their mark on the world are vying to take their place in Semta's engineering hall of fame alongside Isambard Kingdom Brunel, George Stephenson and Barnes Wallace.
The five shortlisted engineers, whose work has demonstrated outstanding innovation and had a positive impact on society, include Sir James Dyson and David Gow – a mechanical engineer who dedicated decades to developing pioneering prosthetics.
Semta's hall of fame hopes to ensure that great British engineers of the 21st century are recognised to be just as important and influential as their illustrious predecessors.
Ann Watson, chief operating officer of Semta, the employer-led body for engineering skills, said: "Britain's engineers are still the best in the world – and we will be putting them on the world stage to take a bow alongside their illustrious predecessors.
"We are blowing away the myth that the best days of British engineering are behind us, ensuring that one of our five nominees achieves engineering 'immortality'.
A British engineer will be added to the prestigious list each year.
The public is invited vote for the next resident of the hall of fame at www.semta.org.uk from 13 January.