New images released by Crossrail reveal the project's progress as it hits the 60% complete mark.
More than 23 miles (nearly 90%) of train tunnels are now complete, with tunnelling due to finish in spring next year.
Six of Crossrail's eight tunnelling machines have now completed their drives. The construction of ten new stations in central and southeast London is more than half complete.
Andrew Wolstenholme, Crossrail Chief Executive said: "Crossrail is being delivered on time and on budget.
"These fantastic images show the scale of work taking place around the clock beneath the streets of London. We are on schedule to provide London and the South East with a fantastic new railway in 2018."
More than 10,000 people are working directly on Crossrail at around 40 construction sites.
Over the coming months, while tunnelling will continue, the project's focus will shift to the substantial job of fitting out the stations and tunnels.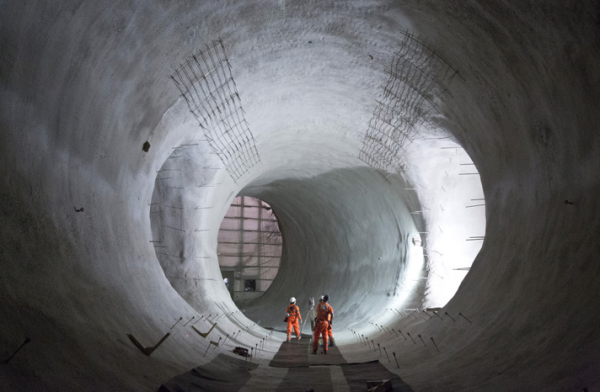 Bond Street platform tunnels: The 260 metre long platforms run parallel to and around 100 metres to the south of Oxford Street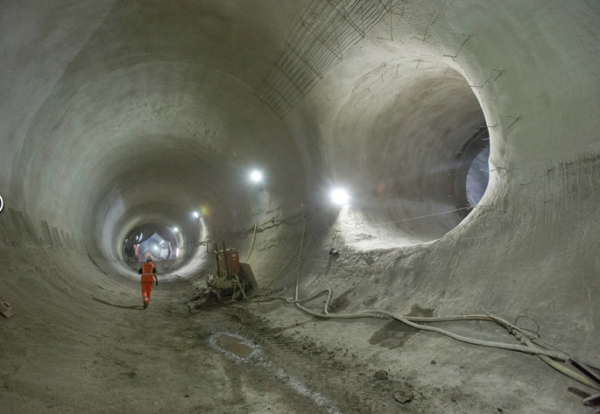 From 2018, 220,000 passengers are expected to use Bond Street London Underground and Crossrail station every day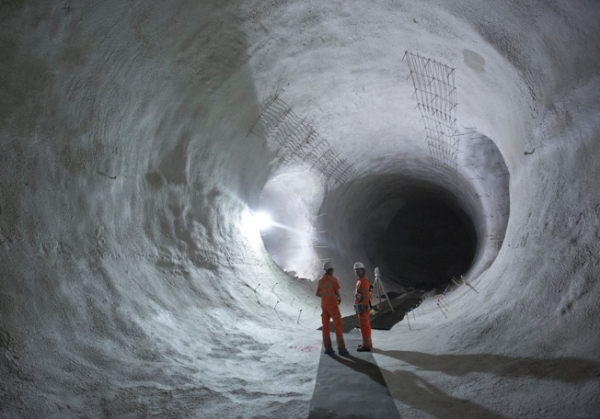 Several hundred tunnellers have been working 24/7 for the past two years constructing the platform tunnels beneath Oxford Street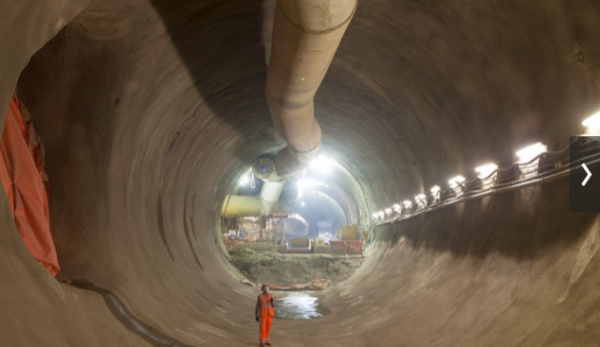 Farringdon platform tunnel