Lancaster University has been granted planning permission for an 85,000 sq ft health innovation building.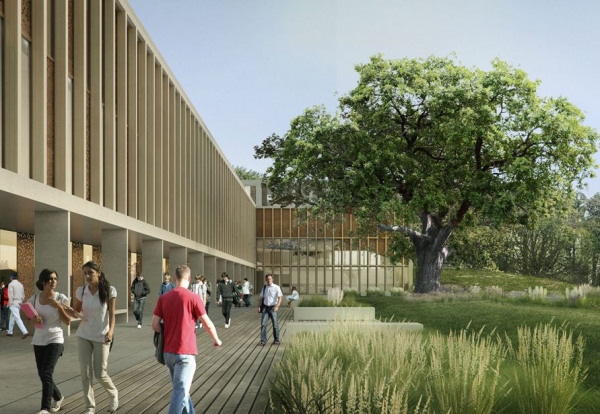 Planning permission was already in place for a development of land immediately adjacent to the university's Bailrigg Campus, but approval has now been given for the £41m first phase of the facility. The Health Innovation Campus aims to bring together innovators, academics, businesses and health care providers to drive advances in health treatment.

Designed by John McAslan & Partners, the building will stretch over 120m rising from two to 5 storeys. The plan is to clad the scheme in a mix of natural stone aggregates to form robust lightweight concrete panels and bronze toned anodised aluminium mullions and panels.
Construction
work is due to begin this year with completion in September 2019.