Plans for two major new office blocks at the Newcastle Science Central site have moved forward with the appointment of Ryder Architecture.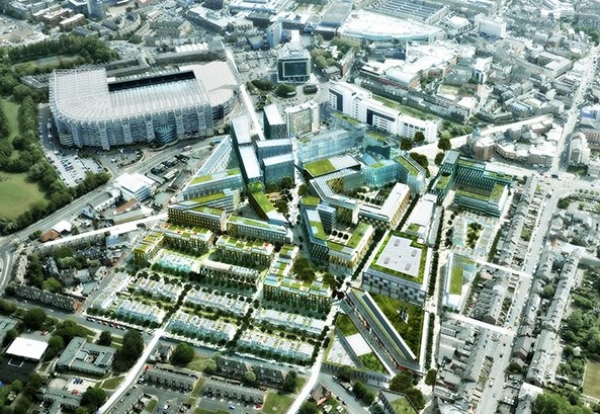 Ryder will now work up designs for the first 100,000 sq ft building which will be followed by a similar sized second block.
The office towers will form the gateway to the £350m Newcastle Science Central site which is being developed by Legal & General Capital, Newcastle City Council and Newcastle University.
Sir Robert McAlpine picked-up the latest job on the site for the £29m Learning and Teaching Centre project for the University which is due to start in September.
McAlpine also finished the flagship Core building on the site more than two years ago while Bowmer & Kirkand is constructing the Urban Sciences Building which is due for completion in September.
Newcastle Science Central is a 24-acre science and technology hub on the former brewery site, famed for brewing Newcastle Brown Ale.
The development is located in Newcastle's city centre and is set to create over 4,000 jobs, 500,000 sq ft of office space, and 450 new homes.
Laura Mason, Director of Direct Investments at Legal & General Capital, said: "Forming a significant next step in this major city centre regeneration project, the delivery of the Grade A office space will help to act as an important catalyst for further investment in Newcastle Science Central.
"With a proven track record in cutting edge, quality design, and experience working with the team on the laboratory facility, we feel confident that Ryder is the right firm to help us achieve our vision."