In the aftermath of the horrific fire that engulfed the Grenfell tower in London there is a feeling of frustration and anger emerging among those who work in construction.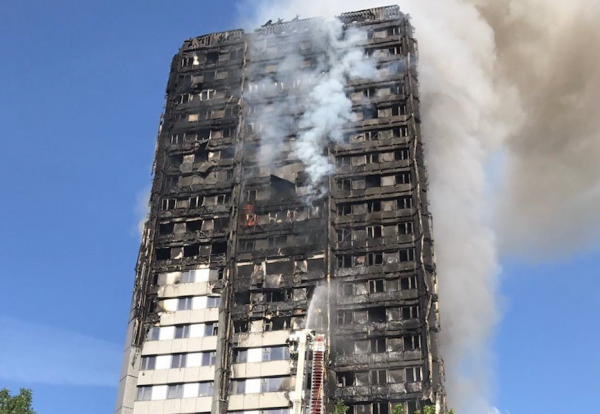 The disaster has raised many questions.
How did the blaze defy accepted thinking, spreading so rapidly with such devastating effect and at such a terrible human cost?
Should building regulations be improved, were they ignored and was the management of the block also a key factor? There is also the question of who is to blame.
The concerns of hundreds of thousands of residents in tower blocks across the country need to be addressed with urgency.
Deeply concerned industry experts have responsibly driven a rapid first response from authorities, using media pictures and footage to speculate about what may have caused the disaster.
The police must now move this on releasing relevant findings as soon as they come to light in their investigation.
Government's decision to call all tower cladding in for immediate testing is a proportionate response at a time when public confidence in the fabric of our tower blocks is rock bottom.
But our response must also focus on the root causes of what went wrong at Grenfell.
There will be few in the industry who won't feel uncomfortable about the way the culture of construction has developed in recent decades.
They will know too often individuals and firms are put in compromised positions – obliged to conduct themselves in ways that are wrong and potentially dangerous.
Construction has made great strides forward in health and safety in recent years.
This shows that an inappropriate culture can be challenged when all parts of the industry unite with common cause.
It is now time to challenge lowest cost and the pernicious culture it fosters.
The fire was an inevitable consequence of what was dreaded by many who have seen the systematic degradation of the industry in the face of short-term commercial pressures.
These short-circuit long-term sustainability and the health and safety of the public.
Shocked and moved by the Grenfell disaster, many have stepped forward to offer their advice and expertise.
Now all clients, designers, contractors, inspectors and suppliers alike need to say it is time to change.