Cambridge major landowner Marshall Group has signed up to a joint venture with house builder Hill to deliver 450 homes around the city's airport.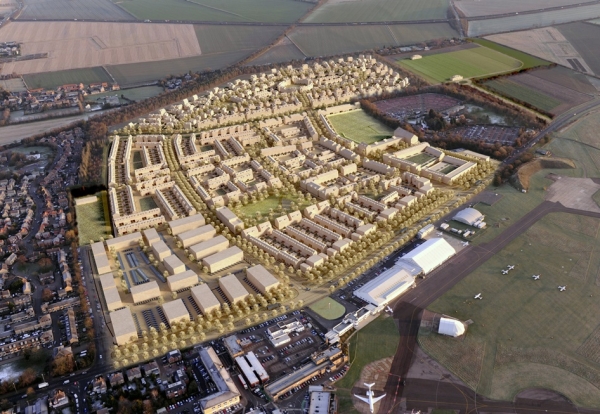 The new development, Wing, will sit on a 160 acre parcel of land owned by the Marshall Group and is the business' first major residential development project. With a masterplan that allows for a total of 1,300 homes, the first phase of the development will be delivered by Hill and when complete, will comprise 315 private homes and 135 affordable homes – including shared ownership and affordable rent tenures. Designed by Pollard Thomas Edwards architects, this first phase will offer a range of properties including 1-3 bedroom apartments and 2-5 bedroom houses. The scheme includes a primary school, sports pitches, allotments and retail and commercial space. New transport infrastructure will also be delivered as part of the development and nearby Newmarket Road will be upgraded. Andy Hill, Chief Executive of Hill, said: "Having developed over 1,000 homes in Cambridge over the last five years alone, we take great pride in being able to provide a variety of homes for a range of people. "We are therefore thrilled to be partnering with Marshall on this development and hope that it marks the start of a successful long-term relationship between two like-minded family firms committed to making Cambridge one of the best cities to live in the
UK
." Sales are expected to launch at Wing in late 2019, with the first homes expected to be complete in the summer of 2020.