Apsley House Capital and Galliard Homes have acquired a 12-acre regeneration site in the centre of Birmingham.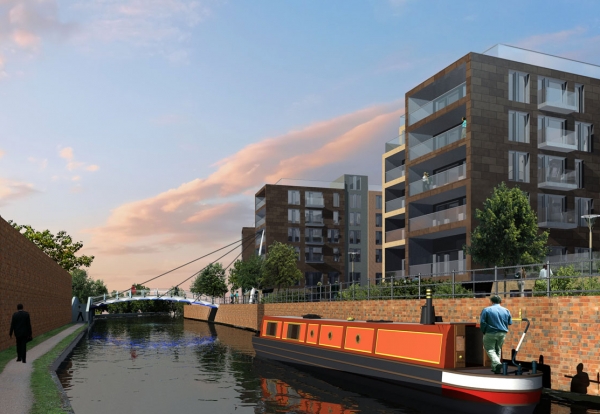 The two companies have bought the Soho Loop site near City Hospital from City and Provincial Properties.
The joint venture teamed up with Claremont Property Group to purchase the site which will now be subject of a revised planning application to build 800 homes.
Birmingham City Council has already given planning consent for 500 homes on six key plots.
Vacant and derelict buildings will make way for a variety of energy efficient homes that will help to address the city's housing shortage.
Robin Norstrom, director of Apsley House Capital, said: "We are really excited about the Soho Loop development.
"It is going to transform what is a neglected and derelict area of Birmingham into a canal-side quarter of high quality homes with character in a green pocket.
"It is an ambitious project which will deliver well-managed good quality housing. We see it as an innovative response to today's changing needs in accommodation.'
Soho Loop sits next to Icknield Port Loop and features in the Greater Icknield Masterplan, part of the Birmingham Development Plan, which has outlined plans for 3,000 new homes and 1,000 new jobs in the area.
Apsley House Capital is also working with Galliard on another site in Birmingham's Southside district on a development of 385 apartments.
Norstrom added: "We have identified Birmingham as a key city in Europe for further investment.
"We really believe it has an enormous amount to offer both now and in the future with the arrival of major projects such as the new HSBC headquarters, the Paradise development and the start of work on HS2. Birmingham is calling."