Specialist engineering contractors and construction union Unite are both calling for a licensing system to be introduced across all construction trades following the Greenfell Tower disaster.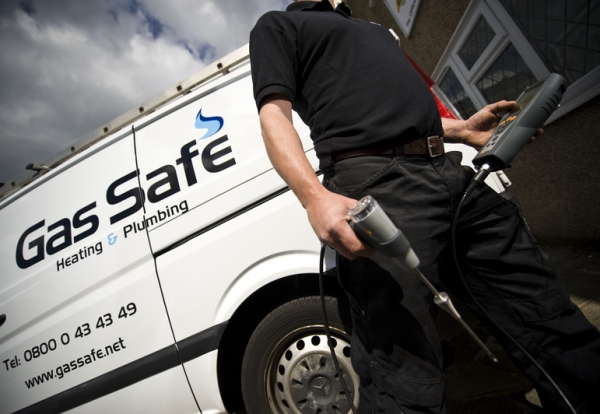 The register would be in line with the existing gas engineers licence scheme operated by Gas Safe, which means that it would be illegal for non-licensed practitioners to undertake specialist work.
Already many trade associations run robust accreditation schemes for technical performance but are frustrated that public bodies rarely require compliance.
Professor Rudi Klein, group chief executive of the Specialist Engineering Contractors, said: "Accreditation schemes set up by trade bodies belonging to the SEC Group could form the basis of a new licensing scheme in the UK.
"It is something that the United States and Australia have done successfully across most trades."
Klein has also called for a national enforcement agency for building control to be set up as concern grows about inspection regimes that have allowed unsafe cladding to be fitted to more than 100 tower blocks.
"There is clearly a need to consider how to improve enforcement process for building control after Grenfell," he added.
Calling for a radical new approach to regulations and safety laws, Unite national officer for construction Bernard McAulay, said that all construction companies should be registered in order to undertake public sector contracts.
"We now need to have a major sea change in the way that we view regulations. Rather than a knee jerk reaction to cutting red tape we should be educating people to understand that properly enforced laws and building regulations are essential in ensuring safety.
"In particular, we need to professionalise the construction industry by introducing a licensing and company registration system so only fully accredited workers and bona fide construction companies can undertake construction work on all future public sector contracts, especially involving safety critical work."
Today, the Prime Minister revealed that retired judge Sir Martin Moore-Bick would head the Public Inquiry into the Grenfell Tower fire.
The Inquiry will have the power to compel the production of documents, and to summon witnesses to give evidence on oath. The Inquiry will be held in public.
Theresa May said: "We must get to the truth about what happened. No stone will be left unturned by this Inquiry, but I have also been clear that we cannot wait for ages to learn the immediate lessons and so I expect the Chair will want to produce an interim report as early as possible."
"The immediate priority is to establish the facts of what happened at Grenfell Tower in order to take the necessary action to prevent a similar tragedy from happening again.
"But beyond that immediate focus it is also important that all the wider lessons from both this catastrophe, and the inspections of other buildings around the country that followed it, are identified and learnt."
Kenzie Group also support the call for increased regulation, stating, "maintaining high standards and ensuring the work carried out is safe should be at the forefront of everything we do as an industry". They continue, "by increasing regulation, the general public are more safe, and we, as an industry, can reduce the risk of legal claims".