The charity set up to build a garden bridge across the Thames has official scrapped the ambitious £90m project.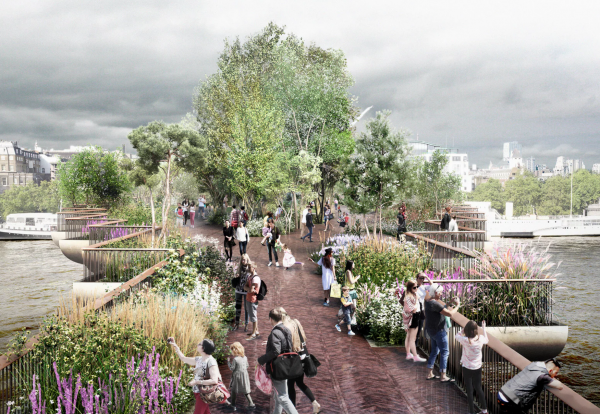 The Garden Bridge Trust  announced that it will be winding up the project because of lack of support for the project going forward from the Mayor.
The project will now be formally closed. This includes terminating contracts with Franco-Italian joint venture of Bouygues and Cimolai, and  concluding donor funding agreements.
In April, London mayor Sadiq Khan wrote to Lord Mervyn Davies, Chairman of the Garden Bridge Trust, stating that he was not prepared to sign the guarantee for the annual maintenance costs of the Bridge, a condition of planning consent, despite previous assurances given about his support for the project.
Lord Davies said: "It is with great regret that Trustees have concluded that without Mayoral support the project cannot be delivered.
"We are incredibly sad that we have not been able to make the dream of the Garden Bridge a reality and that the Mayor does not feel able to continue with the support he initially gave us.
"We had made great progress obtaining planning permission, satisfying most of our planning conditions and we had raised £70m of private money towards the project."
"The Garden Bridge would have been a unique place; a beautiful new green space in the heart of London, free to use and open to all.
"It is a sad day for London because it is sending out a message to the world that we can no longer deliver such exciting projects."