Internet giant Google has been given the green light by planners to build its new £1bn headquarters at King's Cross in London.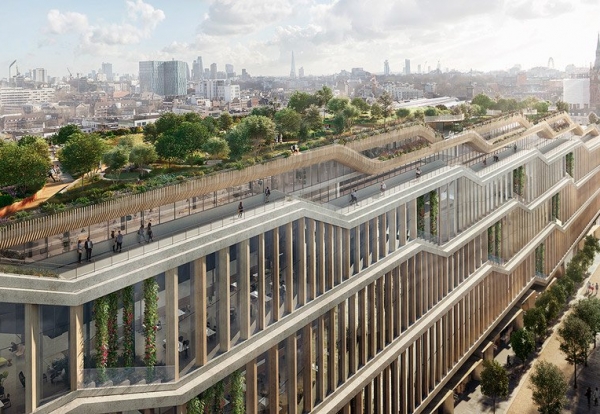 Camden Council's planning committee approved the deal last night.
Main contractor Lendlease will start on site next year on a contract believed to be worth around £350m.
The 11-storey building will be more than one million square feet of which Google will occupy 650,000 sq ft.
The Google HQ building, designed by Heatherwick Studios and BIG, in collaboration with BDP, will be home to 4,000 Googlers on completion.
Thomas Heatherwick said: "Strong support for an ambitious building in an important part of the city is more proof that London is not afraid of its future.
"We're excited to start building."
Neil Martin, Manging Director of Lendlease's Construction business in Europe, said: "With our global construction experience, we are confident this will be as distinctive as everything else Google does."