Plans for up to £300m of improvements to the A1 around Gateshead have been submitted to the planning inspectorate.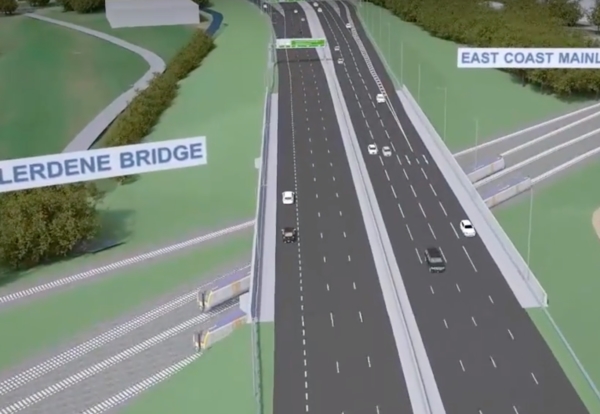 Allerdene railway bridge over East Coast mainline to be replaced
Highways England is planning to widen a 2.5 mile stretch of the A1 dual carriageway between Birtley (junction 65) and Coal House (junction 67).
The project will involve widening of the A1 south of Gateshead to four lanes on the southbound carriageway and three lanes with lane gain on northbound carriageway to provide additional capacity.
Works will include replacing the Allerdene railway bridge, which carries the A1 over the East Coast Mainline.
Plans to improve the dual carriageway next to the Angel of the North had been due to take place this year but work was delayed when resources were focused on upgrading the A19 around Sunderland.
The scheme was one of 16 projects rescheduled back in 2017.
If given development consent, construction could start by late 2020.