HS2 has extended its civils design and environmental services contracts for routes from Birmingham to Leeds and Manchester with values rising by 50%.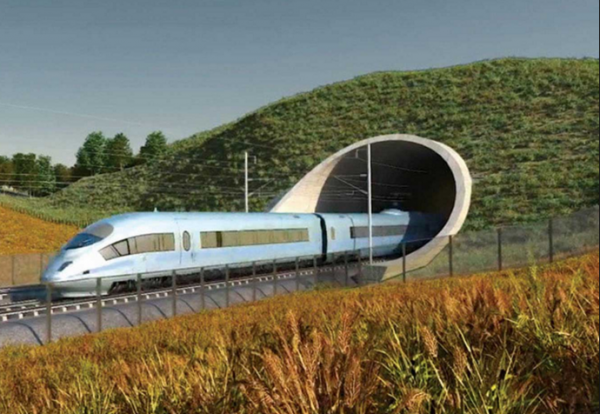 Design fees and environment services work needed to support the hybrid Bill for the route was originally expected to cost around £350m.
That figure has now soared to £524m as HS2 has extended the scope of works to include junctions and connections with Northern Powerhouse Rail plans and the timescale for achieving Royal Ascent for phase 2 has slipped from this year to 2020.
The biggest winner is Arup which sees the value of its package rise from £150m to £269m.
The consultant is delivering civils design for L3 and L4 — Leeds Leg Central and Leeds Leg North – as well as acting as environmental overview consultant.
Mott MacDonald working with WSP sees its fee for the Manchester Leg Spine and Manchester Leg Spur design rise from around £100m to £120m.
The three-way joint venture between Aecom, Capita Property and Infrastructure, Ingeniería Economía Del Transporte sees the value of its work increase from £100m to £135m on its section L1 and L2 — Leeds Leg South and East Midlands.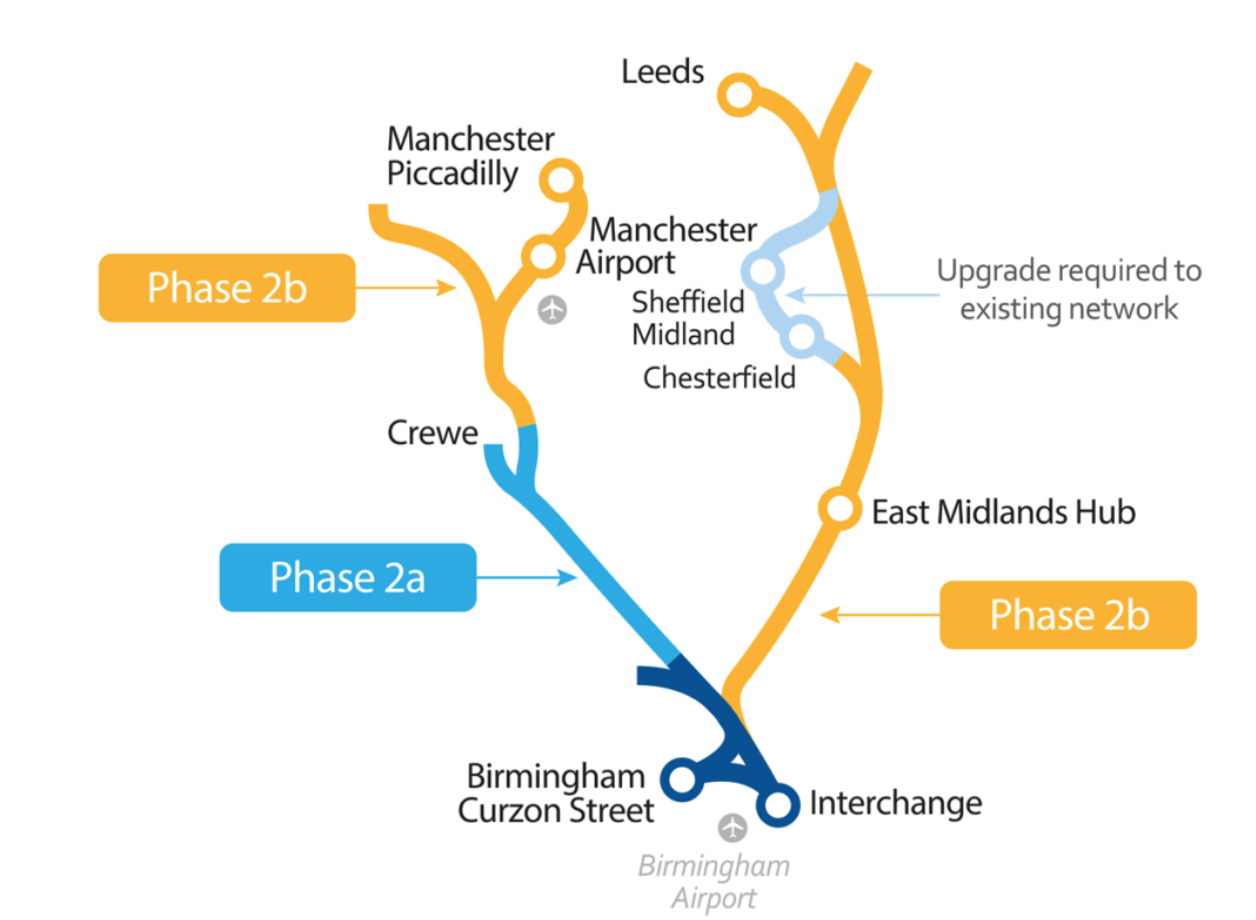 HS2 routes from Birmingham to the north
Together, they are providing the expert engineering and environmental support needed to take forward the development of the route to allow a hybrid Bill to be presented to Parliament.
Both the forecast dates for this Phase 2b hybrid bill deposit and for Royal Assent have changed since the original contract deal.
This has extended the existing scope and activities provided by consultants.
The project is now also being held up by The Oakervee review into HS2. This is rumoured to recommend that the infrastructure scheme go ahead in full despite ballooning costs to over £88bn.
Major project veteran Douglas Oakervee is understood to recommend changing the excessively expensive contracting model and floats the possibility of re-procuring phase one works for best value.
He also calls on the Government to update and publish a revised business case for the project as a whole.
Oakervee also warns that there are no shovel-ready alternative investments in the existing network to provide for much-needed additional rail capacity.
The review is expected to be published early next year, with the industry then having to wait for the Government's final verdict on his report.